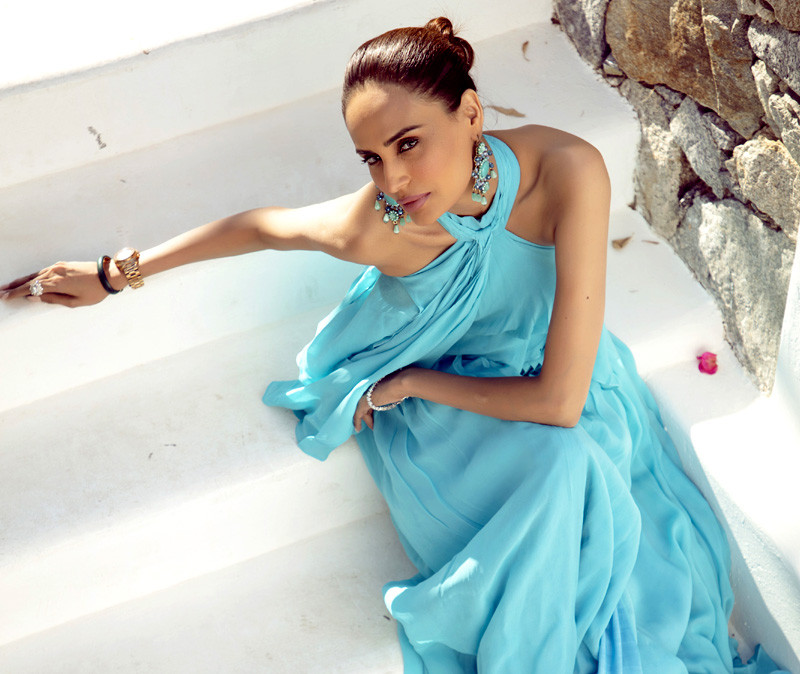 ---
HSY adds an exclusive resort collection "Mykonos" to his fashion realm inspired by the panoramic sights of Mykonos Island, one of the most desired dream destinations of the world. The exclusive collection is perfect for a vacation getaway or an explicit addition to your lounge wear. The soft drapes, breathable glamorous outfits and the intricate designs are a perfect fit for the summer. Super model Mehreen Syed proves to be the iconic muse for the resort collection, emitting grace with style wrapped around her fingers.
Turquoise Blue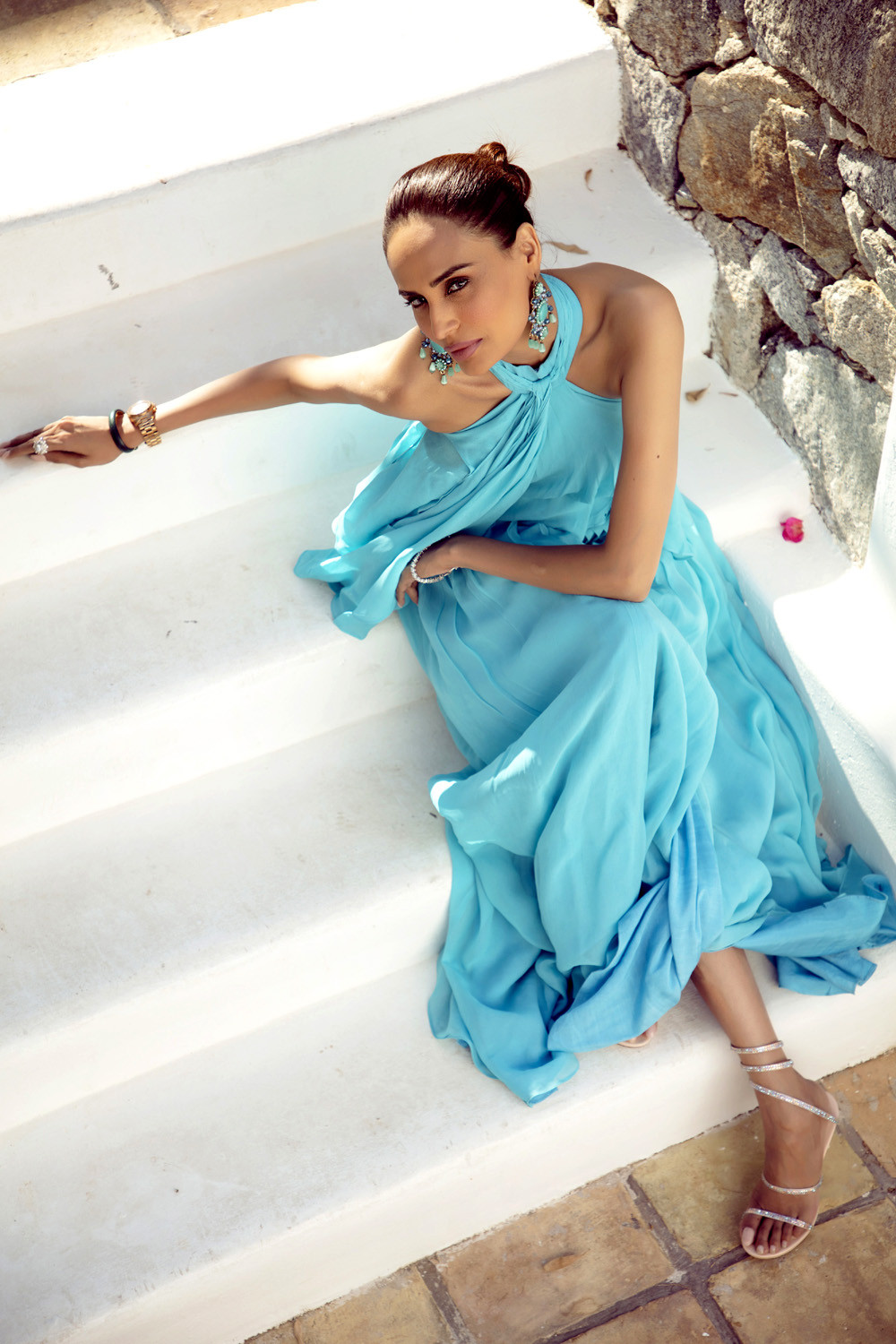 Made in pure georgette, in a deep sea turquoise blue hue, this piece is an exquisitely pleated flowy gown that is hand tailored with elegant layering on the upper body along with a low back halter neckline, coupled with a bow tie. The collection has a lightweight feel that flows like the waves around one as they walk.
Royal Blue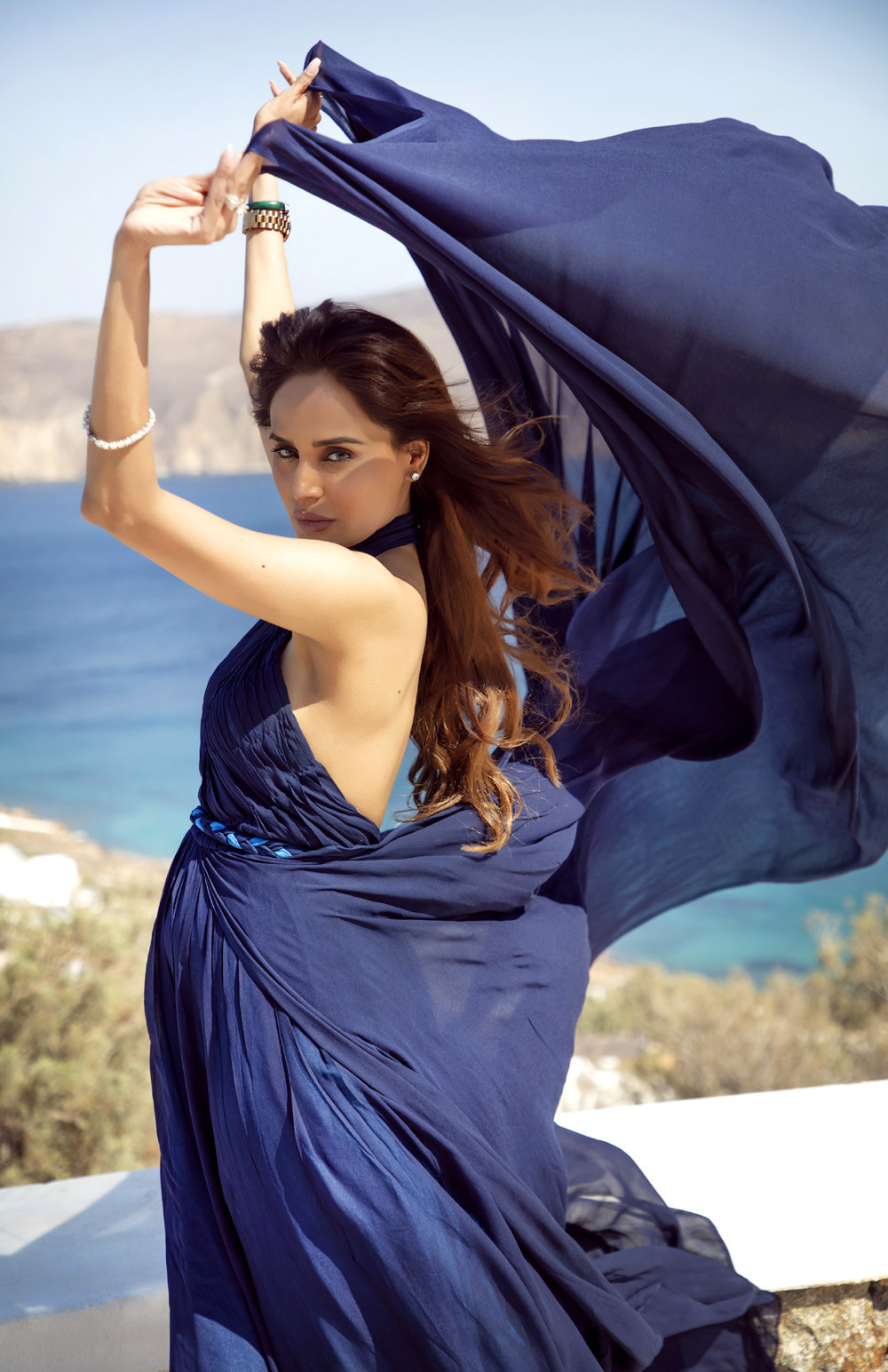 Made in pure georgette, a royal blue, flowy gown with a contrasting layering in the calming tone of azure is complimented by a flying trail and a criss-cross neckline. The outfit is hand tailored exuding classic style.
Ombre Blue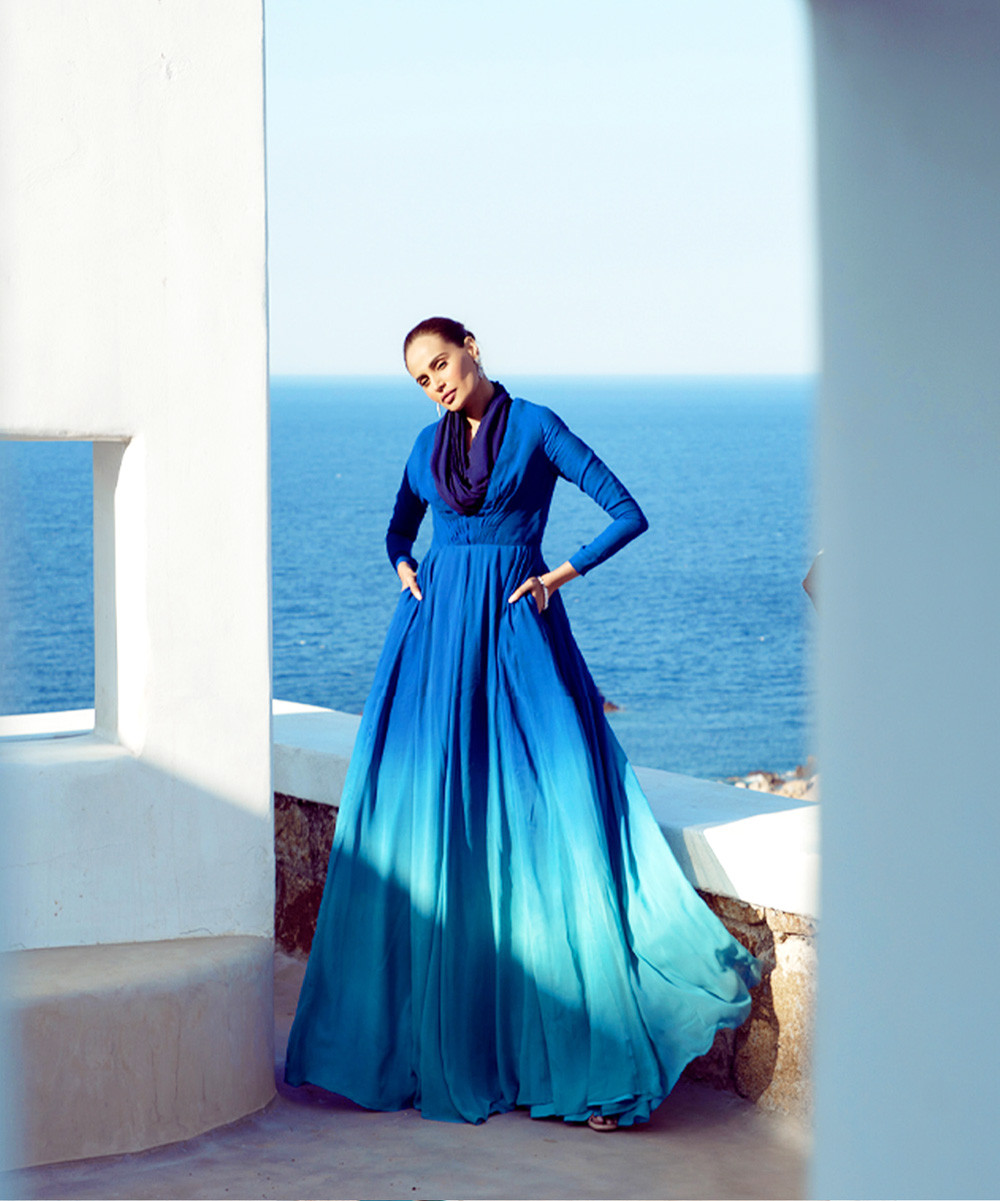 In a calm blended ombre blue, this pure georgette pleated floor length gown with a deep V neckline hugs the body in all the right places, giving it a voluminous feel and a stunning vibe. Exuding style and celebrating love with grace in a glamorous gown sets the mood for a romantic summer vacation.
Glass Blue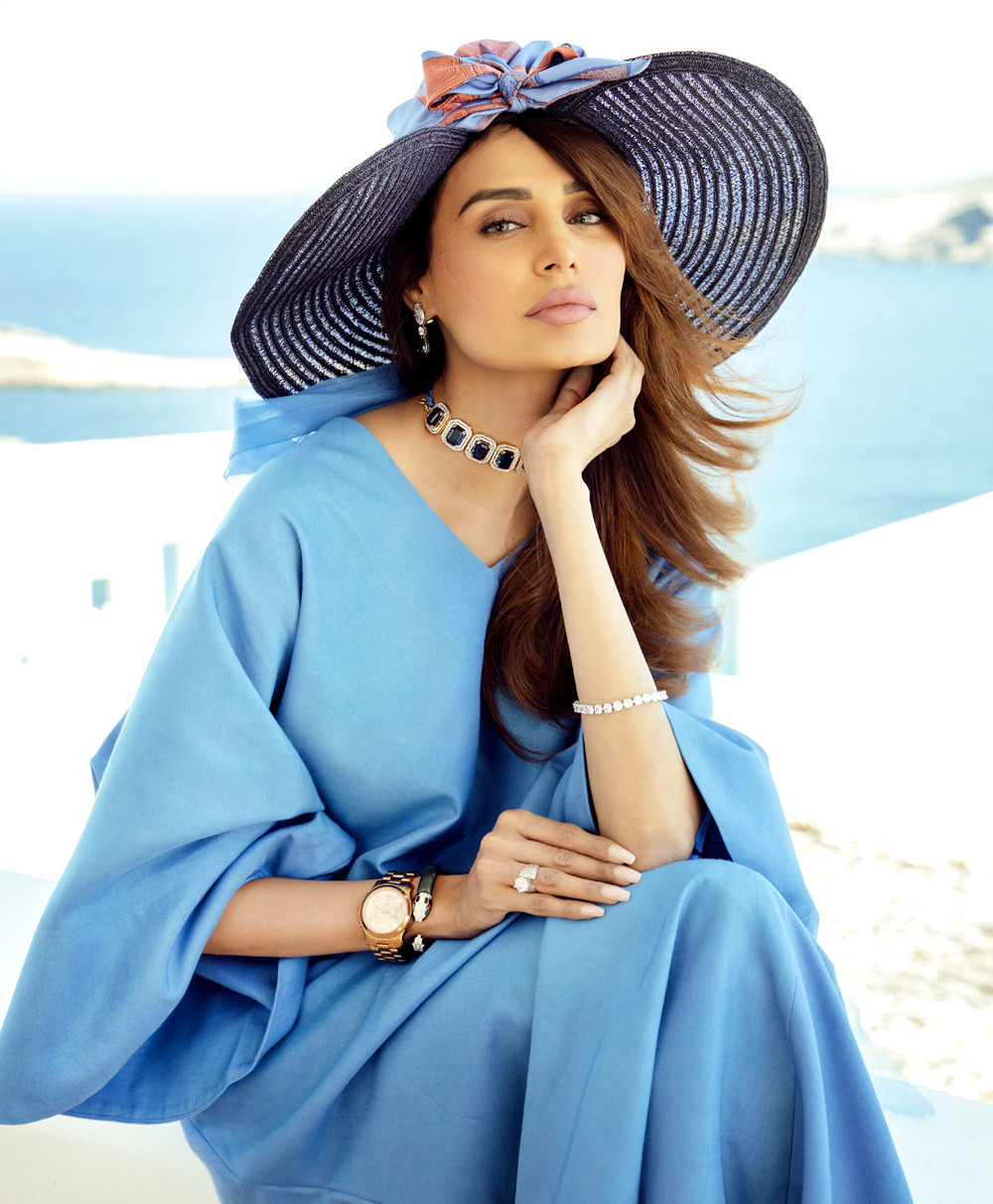 This stained glass blue floor length shirt is made in premium grip fabric with side slits and a deep V neckline along with kimono sleeves which complete the exotic look. The airy drape and loose fit shirt is ideal for a resort collection.
COMMENTS
Comments are moderated and generally will be posted if they are on-topic and not abusive.
For more information, please see our Comments FAQ