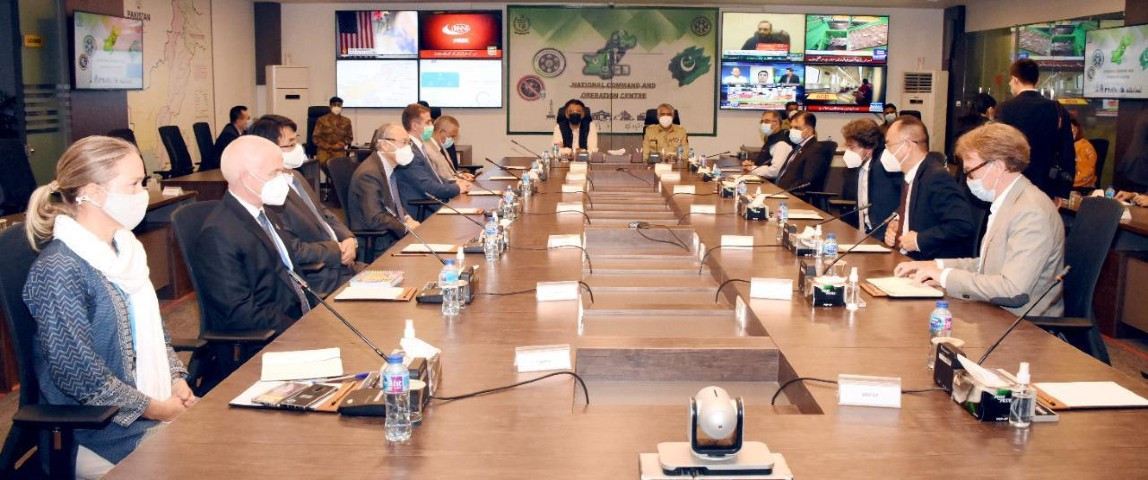 ---
ISLAMABAD:
The National Command and Operation Centre (NCOC) announced on Tuesday easing additional Covid restrictions imposed in six districts, contributing most to the daily caseload, after September 22.
The notification came following a meeting of the country's Covid nerve centre, chaired by Minister for Planning, Development and Special Initiatives Asad Umar.
In view of the gradual decline in the disease, the forum decided to remove restrictions from the districts of Lahore, Faisalabad, Multan, Sargodha, Gujarat and Bannu.
Additionally, the NCOC also stated that the general non-pharmaceutical interventions for the entire country will remain enforced till September 30, and will be reviewed on September 28.
The NCOC said that it is closely monitoring the spread of the disease and the healthcare system daily, and decisions will be made accordingly whenever there is a need to control the spread of the disease.
Read Smart lockdown proving fruitless
The forum further informed that the SinoPharm vaccine was available in abundance and urged the populace to complete their vaccination from the nearest vaccination centre.
The NCOC also took to its official Twitter handle to warn the masses to get vaccinated by October 1.
"All facilities used in daily life will be closed to those who remain unvaccinated," the tweet stated.
ویکسین کی دوسری ڈوز لگوانے والے اہل افراد کے لئیے اہم اطلاع

وہ تمام افراد جن کی دوسری ڈوز کا مقرر وقت ہو چکا ہے وہ ہفتے کے ساتوں دن میسج کا انتظار کیئے بغیر کسی بھی ویکسین سینٹر سے اپنی دوسری ڈوز لگوا سکتے ہیں

اتوار کا دن خصوصی طور پہ دوسری ڈوز کے لئیے مقرر ہے

— NCOC (@OfficialNcoc) September 18, 2021
The forum encouraged individuals to complete the vaccination process as soon as possible and keep life going.
COMMENTS
Comments are moderated and generally will be posted if they are on-topic and not abusive.
For more information, please see our Comments FAQ