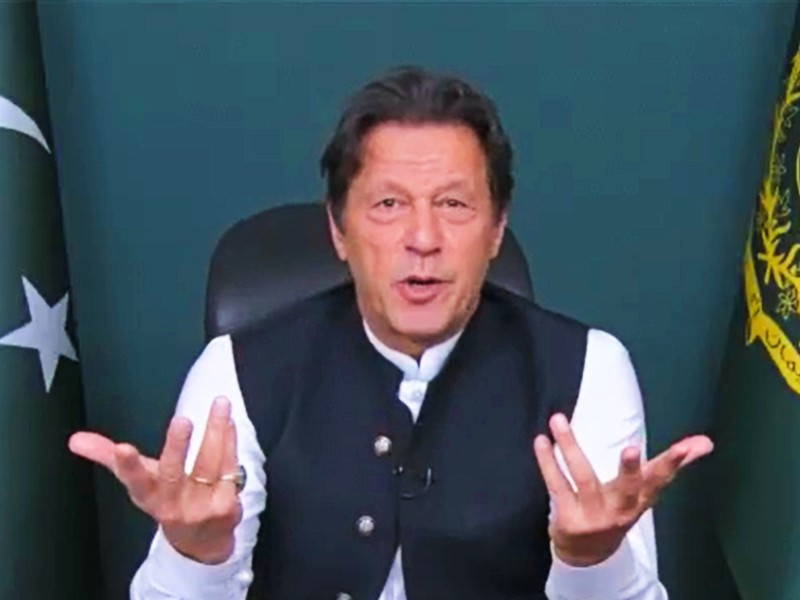 ---
ISLAMABAD:
Prime Minister Imran Khan called on the developed nations to fulfil their commitments made under the Paris Agreement and suggested a debt-for-nature swap initiative to create fiscal space for the developing countries for enhanced climate actions.
Imran addressed an informal closed meeting of 25 heads of state and government on Climate Change convened jointly by British Prime Minister Boris Johnson and the United Nations Secretary General Antonio Gutteres on the sidelines of the 76th session of the UN General Assembly.
The objective of the meeting was to deliver a shared political understanding and vision on what needs to be delivered in the lead-up to and at the forthcoming Climate Change Conference (COP-26) in Glasgow, to be held in November 2021.
Addressing the gathering, the prime minister stressed that the developed countries must take lead in raising their climate ambitions, both for emissions reduction and increased financial flows to the developing countries.
Read More: Poverty alleviation, tackling climate change government's key priorities: PM Imran
He expressed concern over unrealised climate finance pledges by the developed countries. He suggested that initiatives such as debt-for-nature swap would create fiscal space for the developing countries for enhanced climate actions.
On the occasion, Prime Minister Imran also highlighted Pakistan's extreme vulnerability to climate change. He informed the world leaders that addressing the impact of climate change was a major priority of his government.
In this regard, he apprised the leaders of the key national initiatives, including the success of flagship 10 Billion Tree Tsunami Project and clean energy target of 60% by 2030. He said that the government had replaced two planned coal power plants with hydroelectric projects.
Meanwhile, PM Imran will deliver the policy address during upcoming United Nations General Assembly session via a video link on Friday, outlining Pakistan's perspective on key global and regional issues, the Foreign Office said on Monday.
The 76th Session of UN General Assembly (UNGA) will be held in New York on September 21-27, where Foreign Minister Shah Mahmood Qureshi will attend various high-level meetings and side events, besides delivering a talk at the Council on Foreign Relations.
With input from APP
COMMENTS
Comments are moderated and generally will be posted if they are on-topic and not abusive.
For more information, please see our Comments FAQ