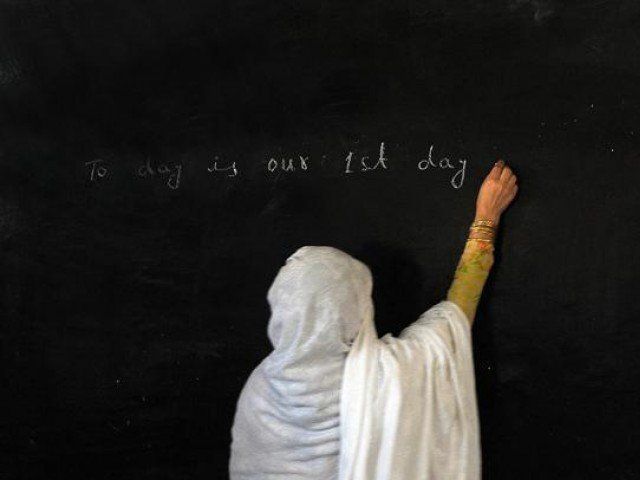 ---
ATTOCK:
There is an acute shortage of teachers for higher classes in Government Boys Higher Secondary School in Durdad Tehsil of Attock district.
Out of 15 approved posts, only seven teachers were appointed. However, because of the transfer or retirement of six of them, only one teacher, Malik Afzal Ahmed, is left. After the transfer of the principal Tahir Mahmood Khan, the additional charge of principal was given to senior teacher Lahrasab Khan, who also retired a short time ago.
Since there is only one teacher left in the school, the students of class 11 and 12 are facing severe difficulties in completing their academic work.
Read Are 66 schools enough for 300k children?
Local dignitaries Hafiz Abdul Hameed Khan, Mushtaq Ahmad Khan Niazi, Numbardar Muhammad Banaras Khan alias Chan, Master Naseer Ahmad Khan, Councillor Tahir Mahmood, Haji Muhammad Akram Dukandar, Iftikhar Ahmad Khan and Haji Khalid Nawaz Dukandar have demanded that the Punjab education department and district administration authorities to appoint teachers in the school.
They said that this is the only higher secondary school on Sanjwal Road, out of Attock, has been fulfilling the educational needs of children across the area since 2005 as a higher secondary school and for almost 35 years as a high school. However, because of the severe shortage of teachers, the students of classes 11 and 12 and their parents are suffering.
The students demanded the immediate appointment of teachers against all vacant posts in the school.
Published in The Express Tribune, September 19th, 2021.
COMMENTS
Comments are moderated and generally will be posted if they are on-topic and not abusive.
For more information, please see our Comments FAQ