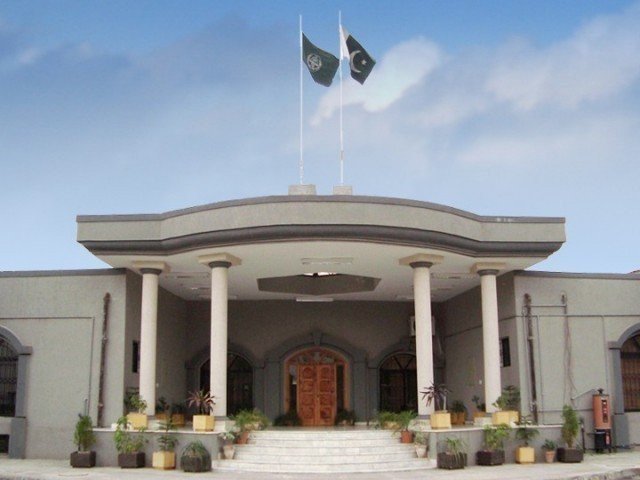 ---
ISLAMABAD:
The Islamabad High Court on Wednesday declared that the proposed use of Electronic Voting Machines (EVMs) in the next general elections required a parliamentary sanction.
The ruling came as IHC Chief Justice Athar Minallah issued a three-page written order while disposing of a petition challenging the use of EVMs in next polls. The court had earlier reserved the decision on the plea.
The IHC observed that the use of EVMs during elections was not something unusual as it was being used by several countries.
The court noted that the petitioner was concerned over the matter because the suggestion to conduct polls through EVMs was in the initial phase. It declared legislation mandatory for the use of EVMs in the next elections.
The petition against the proposed introduction of EVMs in elections maintained that the Election Commission of Pakistan (ECP) had rejected the idea of their use recalling that it had raised 37 objections over them, which were submitted to the Senate Standing Committee on Parliamentary Affairs.
Read Petition filed against EVMs in Islamabad High Court
The petition said, according to the ECP, rigging in elections could not be stopped through the machines.
Apart from PTI, all other political parties and election commission are against the use of EVMs, the plea said.
The petition said that a detailed report should be sought from the ECP regarding the objections to the EVMs and added that the federal government should be stopped from interfering in the work of the election supervisor for the 2023 elections.
After hearing the arguments, the IHC rejected the petition declaring that high court was not the appropriate forum for raising issues related to political instability.
Earlier, in its reservations to the Senate panel, ECP maintained that the machine was tampering-prone and its software could easily be altered.
The polls supervisory body noted that time was too short for a large-scale procurement and deployment of EVMs and imparting training to a large number of operators, adding that it was not advisable to introduce the machine nationwide in one go. It observed that elections on one day as required under the law would be nearly impossible.
The ECP also referred to various other issues related with the use of EVM, including lack of ballot secrecy, lack of capacity at all levels and lack of ensuring security and chain of custody for the machines at rest and during transportation.
COMMENTS
Comments are moderated and generally will be posted if they are on-topic and not abusive.
For more information, please see our Comments FAQ