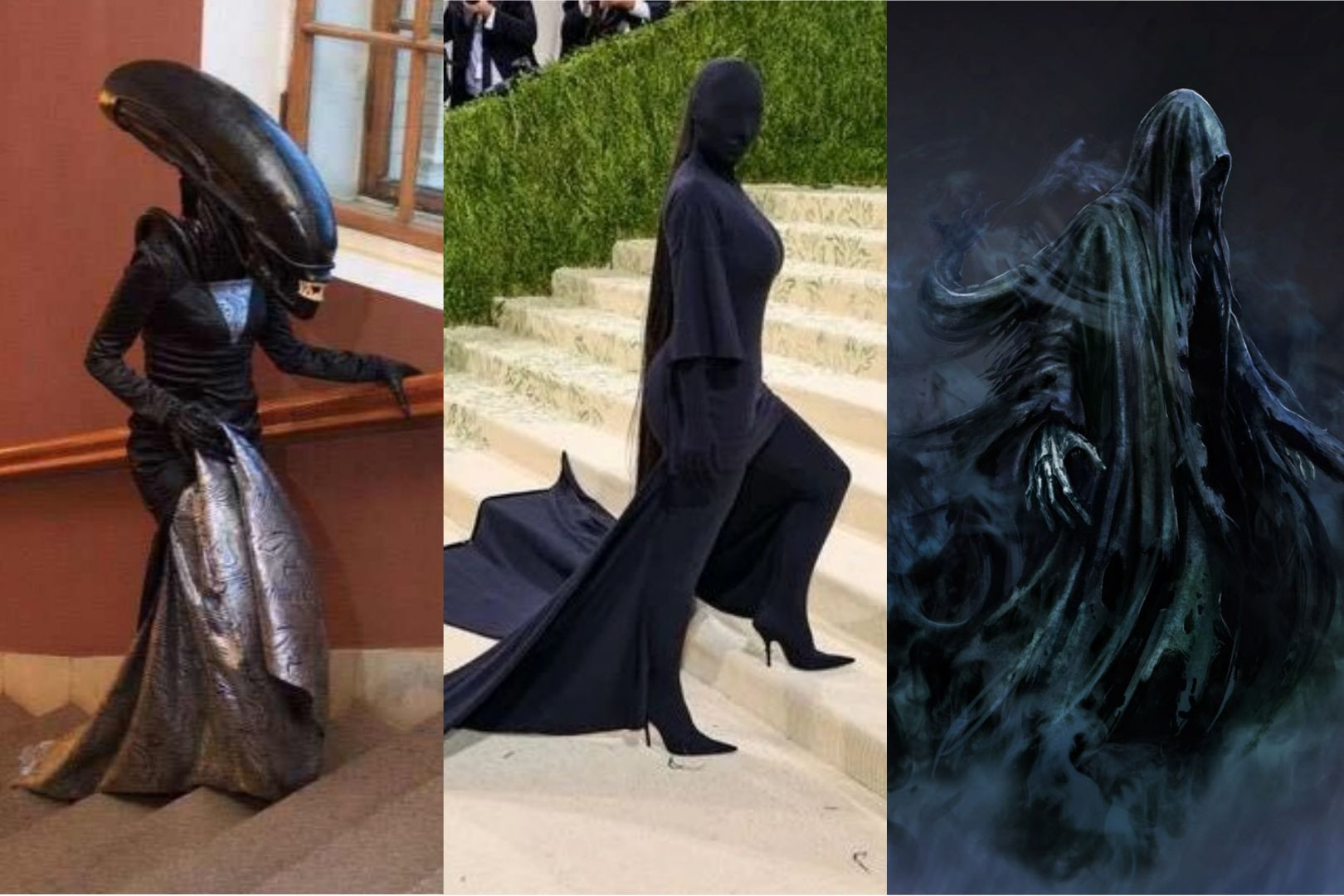 ---
For internet comedians, the MET gala is a pot of gold. The outrageousness that the event requires usually provides great material for memes, but every so often, a celebrity turns up in an outfit so mind-bogglingly out there, the flood of memes that their look breeds is truly one for the books. This year, the celebrity in focus is Kim Kardashian, who turned up at the event dressed like a cross between the shadowy creature that haunts your dreams, the dark gaping void where every billionaire's soul should be, and literal death.
Both Kim K and her estranged husband Kanye West pulled up to the MET in Balenciaga, and the memes spawned by their looks have truly taken the internet by storm. Here are some of our absolute favourites.

This uncanny resemblance
Proof that Kim has crossed over into the Dark Side
The folks over at Twitter playing matchmaker
An unlikely but perfect crossover
You can't say you don't see it?
Shadowy demon, but make it sexy
And finally, this theory that really got us thinking
COMMENTS
Comments are moderated and generally will be posted if they are on-topic and not abusive.
For more information, please see our Comments FAQ