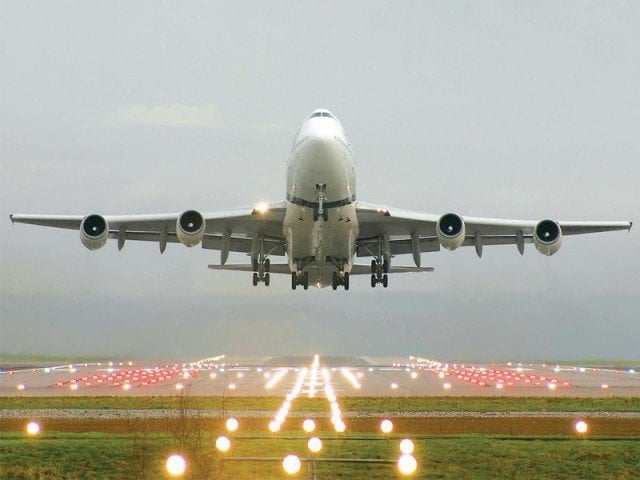 ---
KARACHI:
Pakistan International Airline (PIA) has added two latest fuel-efficient aircraft in its fleet in order to expand flight operations and minimise the perpetual losses.
The national carrier has acquired two Airbus A320 aircraft on dry lease from the Bank of Utah, USA. The first aircraft A320 reached Islamabad on Tuesday morning while the second one is expected to land in a couple of weeks, as per the statement issued by the national airline.
The PIA, which continues to face overwhelming losses and financial woes, recorded a loss of Rs25 billion in the half-year ended June 30, 2021.
However, the loss was considered to be 31.5% lower in comparison to that of Rs36.5 billion recorded in the same period last year, according to the latest data provided by the PIA to the Pakistan Stock Exchange (PSX).
Keeping in view the losses, the PIA has planned to upgrade its fleet with new versions of fuel-efficient aircraft equipped with the latest technology.
Read PIA losses go down 31.5% to Rs25b
The wide-body 2017-born jets are aimed at replacing the ageing fleet of the airline.However, the process of inducting aircraft had hit the snags due to the Covid-19 pandemic and prevailing crisis in the aircraft industry globally.
Commenting on the induction of aircraft, CEO PIA Air Marshal Arshad Malik said that PIA was now aiming to provide the best services to its customers with fuel-efficient jets. He appreciated the airline management for inducting the aircraft amid difficult times and congratulated them for this feat.
Mr Malik instructed the concerned departments to immediately fulfill all necessary requirements and bring the aircraft into operation as soon as possible.
Although it seems a perfect time to induct the aircraft as the demand will pick up in the wake of relaxation in worldwide lockdown due to Covid-19, some disagree that these aircraft will create much difference on losses the airline has accrued over the years.
Afsar Malik, a veteran expert of aviation, believed that replacing older models with relatively new ones will improve the average age of its Airbus fleet. New models will consume less fuel.However, the airlines' capacity will remain the same, he added.
COMMENTS
Comments are moderated and generally will be posted if they are on-topic and not abusive.
For more information, please see our Comments FAQ