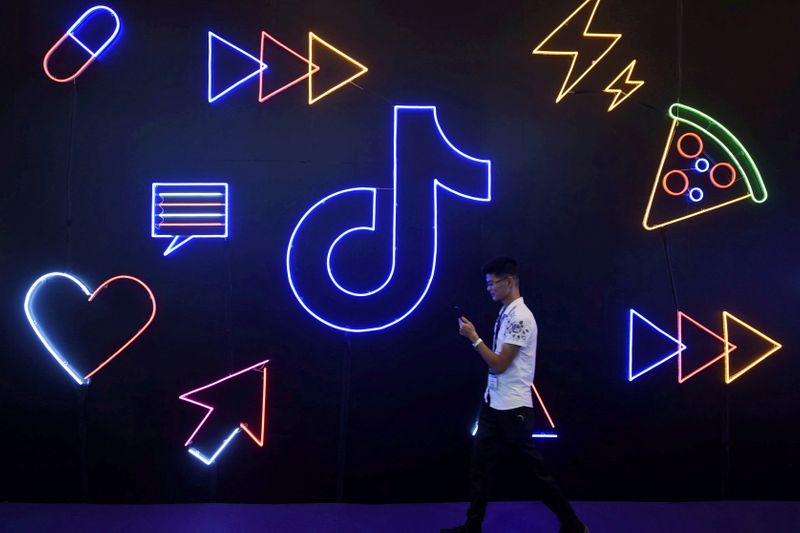 ---
ISLAMABAD:
Pakistan Telecommunications Authority (PTA) Chairman Amir Azeem Bajwa said on Monday the regulator was ready to lift the ban on TikTok app, provided that the platform removed obscene videos and close down the accounts of children.
Speaking at a media briefing at a local hotel in the federal capital, Bajwa said that the authority was not banning the social media but emphasised that those companies would have to comply with the Pakistani laws.
Extending a conditional offer to lift the ban on TikTok, the PTA chairman asked the platform to close the accounts of children and those who uploaded obscene videos and give assurances that it would not happen again.
TikTok has been blocked four times in the past due to substandard videos, but we are not happy to close anyone." he said. "The TikTok administration should delete the accounts of children and those who repeatedly upload pornographic videos," he added.
He acknowledged that TikTok could not block anyone's video from being uploaded but added: "We say that remove them [objectionable contents] within reasonable time after the uploading and block the repeated uploaders."
Bajwa also stressed the need for checking the procedure TikTok had adopted for children. He warned that the agencies concerned had been asked to catch those who shared immoral videos on the social media, "whether he is a TikToker or any ordinary citizen".
He said that the PTA had taken notice of hidden charges imposed by the mobile companies on various packages. "We have clear and written instructions that no value-added services can be applied without user's permission," he added.
The PTA chairman also said that after the new rules, social media companies would not have to leave Pakistan. However, he stressed that the companies would have to follow the "ethics of our society".
He said that consumers or investors should contact the PTA immediately if they have any complaints.
Bajwa pointed out the recent auction of unused spectrum. He said that Ufone made successful bid of $27.9 million. PTA Director General Commercial Affairs Dr Muhammad Arif Sargana added that investment in telecom sector was increasing every year.
"Last year, more than $1 billion was invested by all telecom operators. The number of cellular mobile phone users in the country has reached 185 million. Last year, the teledensity in the country was 87.5% and the number of broadband subscribers was 10.44 million with 47.68% broadband penetration."
COMMENTS
Comments are moderated and generally will be posted if they are on-topic and not abusive.
For more information, please see our Comments FAQ