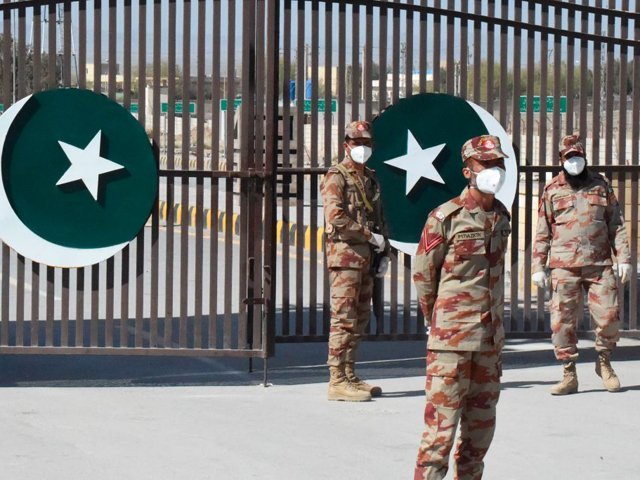 ---
TAFTAN:
The Labour Union and Anjuman-e-Tajiran Taftan on Monday staged a demonstration along the Pak-Iran Taftan border crossing near NLC and Pakistan Gate against the closure of Zero Point Gate, marketplace and the Immigration and Transit Gate.
Long queues of transit trade vehicles could be seen along the border crossing. The call for shutter-down and wheel jam strike was given on Sunday by All Parties Taftan Labour Union and Anjuman-e-Tajiran.
Earlier on September 2, a shutter-down and wheel jam strike was observed in Taftan against the closure of border points.
Assistant Commissioner Taftan had held talks with the protesters and assured that the border points would be reopened soon but the borders are still closed due to which the protests have resumed again and the Pak-Iran border Pakistan Gate has also been closed for transit trade.
"This is what the protesters are demanding that the four points on the Taftan border be opened," he said.
Addressing the sit-in, Haji Khuda Nazar Mohammad Hassani, Maulvi Najibullah, Haji Amanullah Mohammad Hassani and others said that if the four border points were not opened, the sit-in along Pakistan Gate would continue indefinitely.
Published in The Express Tribune, September 14th, 2021.
COMMENTS
Comments are moderated and generally will be posted if they are on-topic and not abusive.
For more information, please see our Comments FAQ