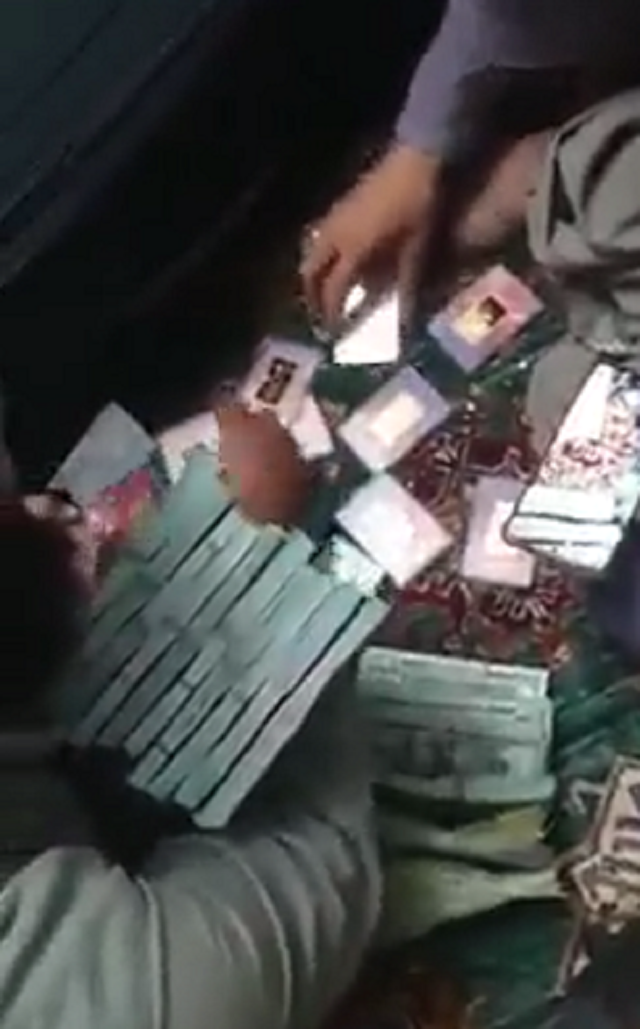 ---
Taliban claimed to have recovered US dollars and gold bars stashed away at the residence of Amrullah Saleh, the ousted Afghan vice president who became one of the leaders of anti-Taliban opposition forces in the Panjshir Valley.
Ahmadullah Muttaqi, chief of the Taliban's multimedia branch, took to Twitter to post a video of purported raid on Saleh's residence, India Today reported on Monday.
The video shows Taliban fighters sitting around two suitcases stuffed with foreign currency and gold bars.
The Taliban fighters can be seen counting the stacks of cash in the video, which went viral on social media.
Muttaqi claimed that a total of six and a half million US dollars, along with 18 gold bars, were recovered from Saleh's residence.
Also read: Taliban make themselves at home in Dostum's mansion
Last week, Saleh's brother Rohullah Azizi was executed by Taliban, his nephew had claimed.
The news that the Saleh's brother was killed came days after Taliban forces took control of the provincial centre of Panjshir, the last province holding out against them.
"They executed my uncle," Ebadullah Saleh told Reuters in a text message. "They killed him yesterday and would not let us bury him. They kept saying his body should rot."
The Urdu language account of the Taliban information service Alemarah said that "according to reports" Rohullah Saleh was killed during fighting in Panjshir.
Saleh, a former head of the National Directorate of Security (NDS), the intelligence service of the Western-backed government that collapsed last month, is at large though his exact location remains unclear.
COMMENTS
Comments are moderated and generally will be posted if they are on-topic and not abusive.
For more information, please see our Comments FAQ