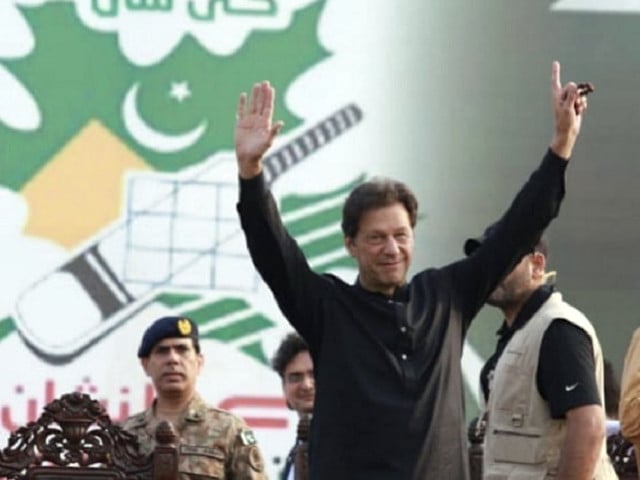 ---
ISLAMABAD:
The Pakistan Tehreek-e-Insaf (PTI) government has completed its three years. The discussion on its economic performance is largely coloured by partisan lines or by a selective use of indicators. If you ask someone how inflation has fared, the answer will be it has been on the rise. If you ask how the government has managed its current account, the answer is it has managed quite well. In this article, I will attempt a holistic review of the economic performance.
Considering economic system as a whole, let's consider three sub-systems, which are distinct yet overlap: the government, the firm and the household. In an ideal economic system, these sub-systems should interact and sync. For example, a reduction in the tax rates by the government should imply low tax burden on the private firms and more disposable income for the households. However, in practice, this may not happen. A reduction in the tax rate in an economy where millions of firms are out of tax net, may not translate into wider benefits.
Let's consider government's economics. First of all, after inheriting a large current account deficit of around $20 billion, the government graduated into a current account surplus. Though we are again in a deficit, this is not necessarily a bad situation for a country like us. Keeping a market-based exchange rate is more important. The government has also performed reasonably well in lowering and maintaining fiscal deficit from 9% in 2019 to 7% in 2021.
On the public debt, we can see a rise from 77% in 2019 to 84% of GDP in 2021, though a significant part of this rise is attributed to the long overdue exchange rate correction. The Federal Board of Revenue (FBR) has also shown improvement in its performance by increasing the revenue, however, it has not been successful in diversifying and broadening tax revenue base.
The government has also brought down interest rate from 12% to 7% in two years, though now pressure is rightly building up to increase again – to come back to positive real interest rate. On the whole, the government has managed its finances reasonably well. I will give it a B+ grade.
Let's now look at the firm's economics – how the private sector has done. If we look at two broad parameters; the large scale manufacturing index and commercial lending to the private sector, we can notice significant improvements.
The country's textile sector is working at full capacity and has increased investments in the last one year translating into higher exports. Similarly, the auto sector, after a stagnant year, is posting significant growth. The IT sector is fast emerging into a reliable export engine. These sectors provide jobs to millions of people especially in the cities, hence, their performance matters quite a lot for political stability.
However, it is also clear that no major change in the productive structure is on the horizon, thus limiting the prospects of sustainable growth in the future. I will give B grade on this account.
The biggest challenge, as everyone now recognises, that the government is facing is rising inflation, and particularly food inflation. This has to be carefully examined. Rising food inflation on account of rising food imports (such as palm oil, which is main ingredient for ghee) and pulses is a result of rising commodity prices worldwide. Rising prices of wheat should be seen not just from an urban consumer angle, but also rural producer angle.
Pakistan's agriculture producing population has benefited from rising prices, which itself is a result of both a surge in the international prices and domestic demand. The sudden spike in the price of the poultry was a result of a disease, which is now fully recovered.
Similarly, rising prices of vegetables like onion and tomato was a result of import restrictions with India and destruction of crops last year due to floods. Thus, it is true that food inflation is on a rise, but it should not lead to wrong policy reactions like price controls, which are certainly doing more harm than good. If implemented, these price controls will force the producers to substitute activities or products, thus undoing the whole objective.
Another key factor in the household economics is of jobs. Have we reduced unemployment? As per ILO, the unemployment has increased – from 4.08% in 2018 to 4.65% in 2020. A rise in the unemployment number given addition of two million young people in the job market every year is not surprising in the post Covid situation.
Perhaps the private sector is maintaining current level of employment but not adding new jobs. Also, there are no longer large infrastructure projects after completion of the China-Pakistan Economic Corridor (CPEC). One must, however, acknowledge the government and the private sector for not allowing any vast job retrenchment during the crisis. I will give the government a B minus grade in the household economics.
Unlike what most commentators, politicians and media would like us to believe, the economic situation in Pakistan under PTI has improved, laying foundations of a sustainable growth in the future. However, the biggest threat to this future is not from outside, it is from within the government.
The writer is Founder and Executive Director of PRIME, an independent think tank based in Islamabad
Published in The Express Tribune, September 13th, 2021.
Like Business on Facebook, follow @TribuneBiz on Twitter to stay informed and join in the conversation.
COMMENTS
Comments are moderated and generally will be posted if they are on-topic and not abusive.
For more information, please see our Comments FAQ