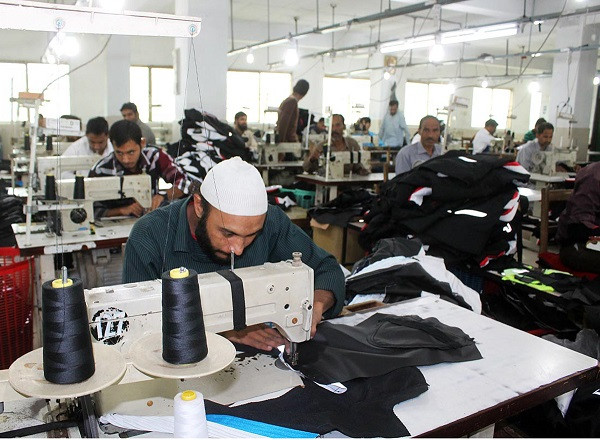 ---
KARACHI:
A joint platform at the national level is necessary to safeguard workers' rights and movement, labour leaders said on Saturday.
The health and safety conditions in factories are worse nine years after the Ali Enterprises Factory fire incident in which More than 255 workers were killed and 57 injured, they said at a meeting to discuss workplace hazards.
There is no significant role by the government to implement labour laws due to which Pakistani factories continue to face health and safety issues, this was said by the leaders of trade unions at the moot titled Recalling Baldia Factory Fire: Exploring Opportunities for Safe workplaces in Pakistan, held at Pakistan Institute of Labour Education and Research (PILER) Centre, Karachi on September 10-11.
They said the Pakistani factories have still not learned from the incident of Ali Enterprises and these factories do not have proper emergency alarm systems, workers are also not educated to use a fire extinguisher and no emergency exit door they plan to make.
Experts from different trade unions and civil society also shared their views. PILER Executive Director Karamat Ali stated: "In this power imbalance society, where workers are exploited and labour laws are not implemented, the trade union movement has systematically been reduced from time to time after Pakistan independence and now only 1% workers are unionised."
Read Trade union leaders demand national platform
He further viewed the Ali Enterprise Factory incident got united workers at a global platform through the Clean Clothes Campaign (CCC) and got short and long-term compensation for workers from the Sindh High Court. So, we need a similar united platform at regional and national levels to strengthen our movement and to improve workers' health and safety.
National Trade Union Federation Secretary-General Nasir Mansoor said the recent chemical factory fire at Mehran Town was similar to Ali Enterprises where the fire brigade could not enter the factory and space was so confined that workers could not escape from flaming premises.
No Health and Safety inspection is conducted in factories. The CCC and European Center for Constitutional and Human Rights (ECCHR) guided us and supported us internationally for the cause of Ali Enterprise and because of their efforts, European brands have come under European law for workers compensation especially Ali Enterprise Factory German brand, KIK Textilien.
CCC International Coordinator Ineke-Zeldemrust shared with participants about International Accord Agreement to improve health and safety work in the Bangladesh Textile and Garment industry and this agreement will be expanded in Pakistan.
Read more Labour leaders demand workplace safety, minimum wage
The agreement is between international brands and international trade unions and the Bangladesh trade unions to pressure the local vendors of brands seller to improve health and safety standards.
The accord is going to be implemented in the Pakistan and evidence is that when Bangladesh factories improved the health and safety conditions, it has improved investment and exports of Bangladesh.
In the end, Participants decided to hold a National convention in Islamabad for Workers Confederation in Islamabad during October 2021 to organise workers and ensure labour rights in overall Pakistan.
Published in The Express Tribune, September 12th, 2021.
COMMENTS
Comments are moderated and generally will be posted if they are on-topic and not abusive.
For more information, please see our Comments FAQ