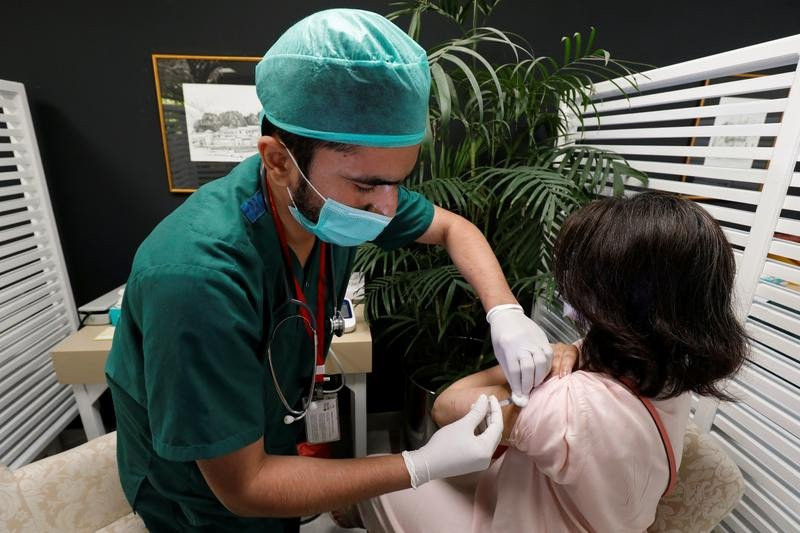 ---
Govt expands Covid-19 vaccination campaign to children aged 15
Citizens aged between 15 and 18 can get vaccinated from September 13, says NCOC
---
The federal government has decided a further expansion in its ongoing nationwide inoculation campaign against Covid-19 pandemic to teenagers aged between 15 and 18, Express News reported on Saturday.
According to sources in the health ministry, the vaccination of the aforementioned age bracket would commence from September 13.
They said that the National Command and Operations Centre (NCOC) – the nerve centre of the country's fight against the Covid-19 pandemic – has approved the vaccination. The citizen's aged 15 to 18 would be required to bring their "form B" to the vaccination centre.
Read more: Citizens can receive second dose throughout the week: NCOC
Earlier today, the NCOC announced that those awaiting their second dose of the Covid-19 vaccine may visit a vaccination centre on any day of the week.
NCOC maintained that citizens do not have to wait for a message from the authority to proceed with a second dose, Radio Pakistan reported.
Last week, the authority announced that partially vaccinated individuals could get their scheduled second jabs without waiting for the SMS message.
The government has stepped up the nationwide vaccination campaign as the country battles the fourth wave of the Covid-19 pandemic, fuelled by the Indian-origin Delta variant of coronavirus.
Also read Citizens below 18 years to be administered Pfizer shots: NCOC
As per the statistics released by the NCOC through its website, Pakistan reported 3,480 new cases of coronavirus during the past 24 hours, taking the tally for confirmed cases to 1,201,367.
At least 82 fatalities were also reported during the period. A total of 26,662 patients have succumbed to the virus in the country so far.
Moreover, 3,121 recoveries were also reported in a day, taking the total recoveries to 1,082,988.