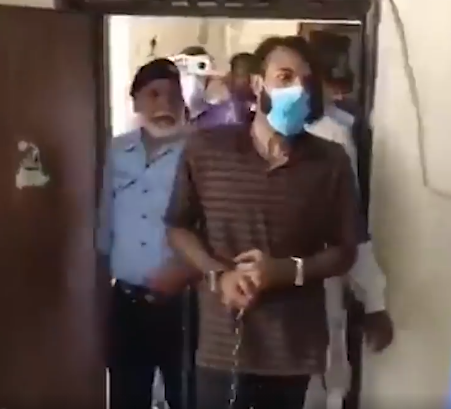 ---
Police have stated that Zakir Jaffer, father of prime suspect Zahir Jaffer in the Noor Mukadam murder case, is complicit in the murder and had knowledge of the brutal act.
According to an interim charge sheet submitted in court on September 9, police stated that Zahir's father informed his son that he would send help to dispose of the body.
Police further stated that Zakir Jaffer helped his son after the murder by saying that he "need not panic as he was sending men to dispose of the body and get him out of there".
The interim charge sheet also stated that evidence had been gathered against 12 suspects in the case and that Noor had been subjected to sexual assault before her murder, according to a DNA report.
Read All suspects in Noor Mukadam case placed on ECL
Zahir had locked up Noor in a room and had instructed his watchman to bar anyone from entering the premises. He had also hit Noor's cellphone in another room, added the police.
According to the police document submitted in court, Zahir's father could have informed the police in time and saved Noor's life. When the prime suspect in the case informed Zakir Jaffer about the murder, he was assured that there was "no need to panic" and the body would be disposed of.
Employees of Therapy Works also tried to cover up the murder, the challan said and added that Amjad, an injured employee, also lied to police about the incident, saying he was injured in a road accident.
Read: Zahir involved in torture of girls in past
Mukadam, a daughter of a former Pakistani diplomat, was found brutally murdered in a posh neighbourhood of the federal capital on July 20. Subsequently, the police charged Zahir Jaffer, a US national, with murder.
According to investigators, the two were friends, and Jaffer lured Mukadam, the daughter of Pakistan's former envoy to South Korea, to his home, held her hostage for two days, and then committed the brutal act.
COMMENTS
Comments are moderated and generally will be posted if they are on-topic and not abusive.
For more information, please see our Comments FAQ