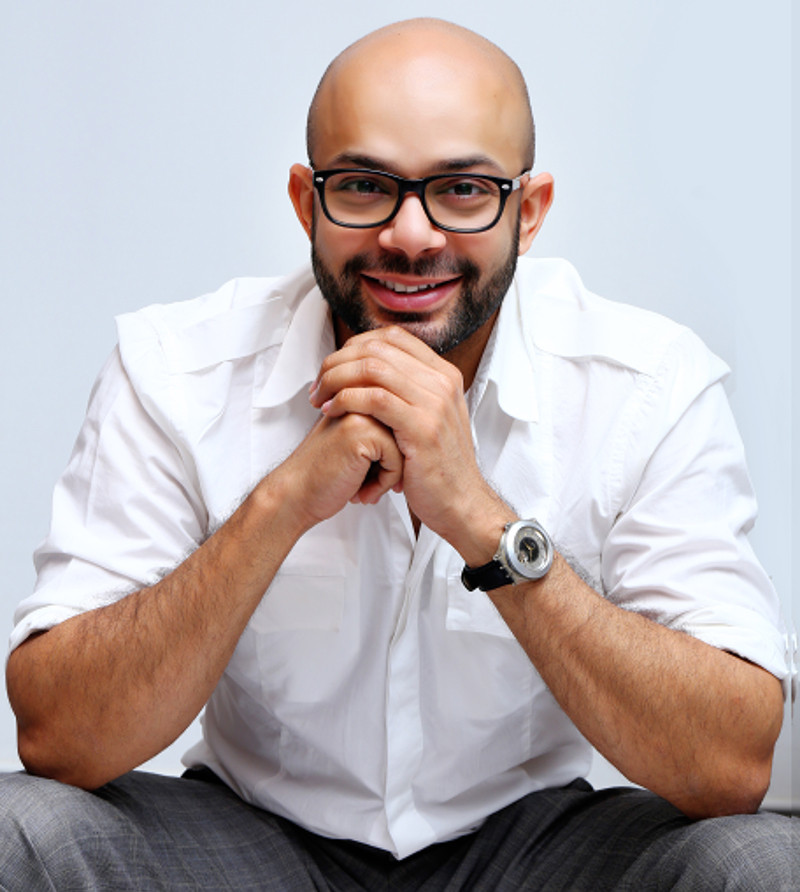 ---
Lahore based visual artist Ahmer Farooq shares the inspiration behind his work. Farooq works with mixed medium to produce contemporary art that depicts current concerns, anxieties and aspirations by focusing on personalities and movements in an evocative and alluring manner which gained him global recognition. Farooq was also awarded The Stephen Medd 'Artist of the Year Award' in 1999.
How did you first discover your talent?
I was always interested in colours and shapes since a very young age, but I never wanted to be an artist. Unlike many Pakistani parents, my parents always wanted me to become an artist. They wanted me to go to an art school, which ultimately I refused and after finishing my basic education in arts, I ended up going to a business school. I think they saw the hidden artist in me before I discovered the artist in myself.
What inspires you?
Firstly, I get inspired by people around me and how they interact in the society. I like to create art which speaks to the viewer. Secondly, for me art has to be nice looking and have a thought behind it. My work is inspired by anything and everyone around me. Moreover, it narrates the social issues of Pakistan. One of my exhibitions was inspired by women in my family and their role in the society. On the other hand one of my other exhibitions was inspired by life and its relevance to me. So, I can get inspired by any topic and start developing on it.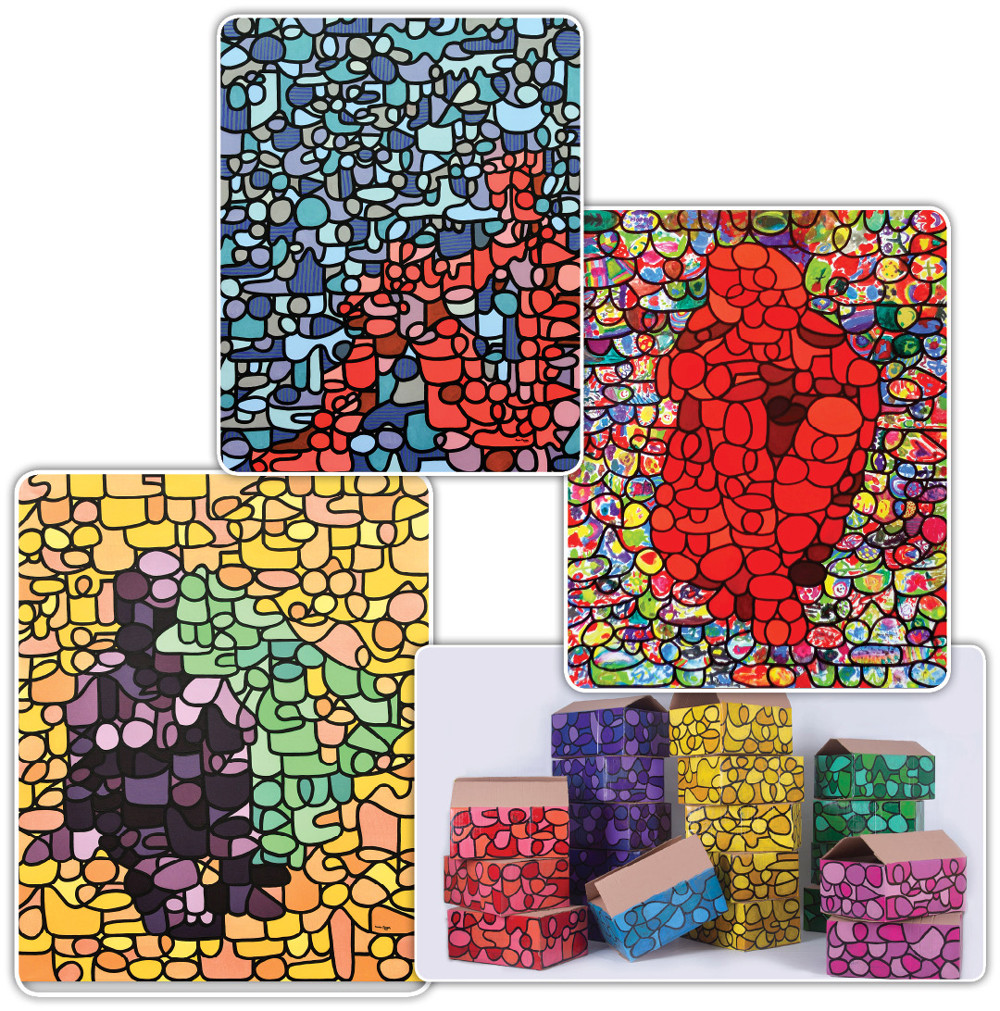 When did you first start painting?
I have been painting from a very young age. I studied art at a school and since then I have been practicing it. I started showing my work at various art shows from a very young age. What I recall, the first painting I ever made was of a tree. Though I have lost it, but the image is still very vivid in my mind.
What does your work aim to say?
I take up different social issues and get inspired by them. I use my art to convey my point of view on that specific social issue. It could range from mother and child relationship to women's rights, from forced marriages to adultery. Mostly, my work revolves around Pakistani society and how it is formed of multiple layers socially acceptable norms.
Art should be something that engages the viewer in any form and at any level. For me a good art is; art that triggers any sort of emotions or feelings in a viewer. Something to ponder over.
Each series of my work focuses on specific social issues. Sometimes concept of one of my work flows into another work I produce. And sometimes I take up completely different topic.
Who are your biggest influences?
My influences are my surroundings, the environment I live in and people around me. I get inspired by everything and everyone. There are hundreds of amazing things that art can do. We may not notice its value to our lives but everything around us is art. It usually comes out of us naturally and in any form. Sometimes art is full of emotions and feelings that it affects us in a way that we don't understand. But art can also be a way for us to see the bigger picture. I learn from my fellow artists who have lived before me.
Is there a work of art that you would like to have in your home next to your own art?
I believe that my work should not be at my house/studio. It should be at people's houses or at galleries, so that more people can see and enjoy it. Art is something that should be shared with the world. When it comes to what artwork I would love to have it in my home; I would love to have 'Sunflowers' by Van Gogh. [Wishful thinking]
If you could meet any artist in the world dead or alive, who would it be?
Shakir Ali, Sadequain, Picasso, Van Gogh, Anish Kapoor and Damien Hirst are few of the names I would like to meet. I would love to have candid conversations with them, see them work and learn from them.
Are you fond of collecting anything?
I like to collect nicely designed leaflets and brochures. My friends call me a hoarder but I believe they don't understand a nicely designed graphic is a piece of art.
Describe your work in five words.
1. Thought-provoking
2. Alluring
3. Transporting
4. Textures
5. Colours, colours and colours.
COMMENTS
Comments are moderated and generally will be posted if they are on-topic and not abusive.
For more information, please see our Comments FAQ