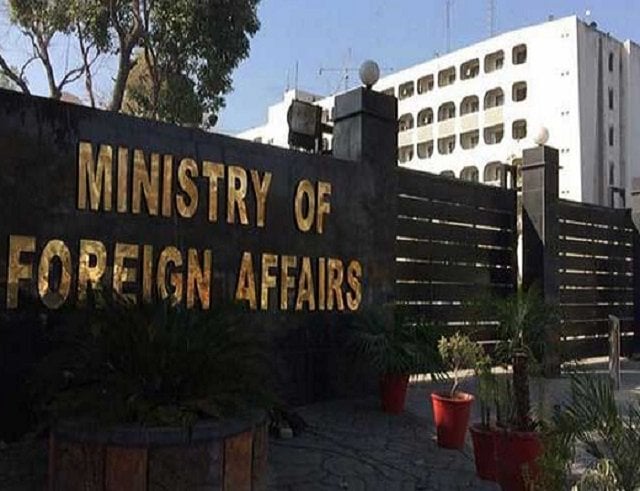 ---
ISLAMABAD:
The Foreign Office on Thursday rejected the propaganda carried out in a section of the international media alleging the involvement of Pakistan in the Panjshir Valley.
The FO spokesperson noted that the fake news in the Indian media was based on malice.
Read More: Preventing humanitarian, economic crises in Afghanistan key priorities, says FM Qureshi
Such news is a failed attempt to discredit Pakistan and mislead the international community, the FO said, terming the allegations of Pakistan's involvement in the Panjshir Valley baseless.
The FO observed that fake Indian media reports had been exposed.
The spokesperson reiterated Pakistan's commitment to a peaceful, stable, independent and prosperous Afghanistan.
COMMENTS
Comments are moderated and generally will be posted if they are on-topic and not abusive.
For more information, please see our Comments FAQ