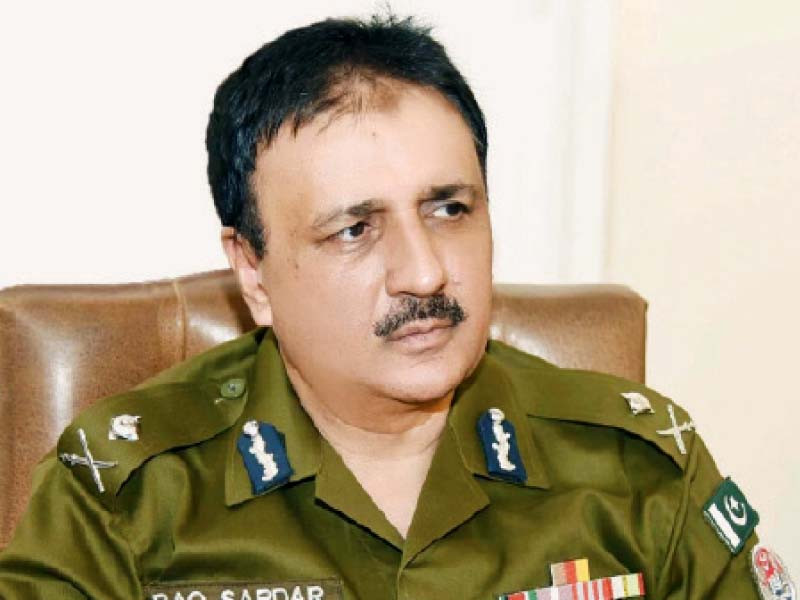 ---
LAHORE:
With an uncertain future of his tenure, IGP Rao Sardar Ali Khan produced a long list of his priorities before his subordinates and media persons denoting his policing plan as the new commander of the force.
"I have not landed in as an IGP after any specified promises or assurances from the government. The time I am allowed to serve as IGP by God Almighty, I'll try to stick to my priorities," Khan said while commenting on the long list of priorities.
The outgoing IGP Inam Ghani after resuming the charge had laid establishing writ of the state, free registration of FIRs, improving police treatment of the public, focus on addressing petty crime, investigations capacity and zero-tolerance to corruption etc as his priorities as the new commander of the police force.
He had ruled out any grouping in the police department.
The list presented by the new IGP is not much different from his predecessors including Ghani and Dastaghir.
Speaking on his first day as Punjab Police chief, Khan said police is a disciplined force and grouping will not be allowed in it. However, he did not explain if there was a grouping or there was a fear of any grouping in the near or distant future.
On the other hand, he admitted that organised crimes across the province are being run in connivance with police officers.
Khan confidently tried to assure media that those found guilty of corruption will not be suspended or transferred but will be removed from the department as in my view transfer is not a punishment.
Interestingly according to a few analyses of the data of the accountability branch, every third cop every year is punished for one or the other reason.
When questioned how would he make all this possible, he said "actions speak louder than words".
Khan said transforming the police from force oriented to service-oriented, free registration, action against fake FIRs, a crackdown against land mafia, dealing sensitively the issue of rising in crime against women, children, minorities, investigations capacity building, improvement in police response, involvement of community like media, lawyers, academia, others, improving police welfare mechanism were also among his priorities.
The IGP also vowed to improve the working of the Punjab Safe City Authority.
Published in The Express Tribune, September 9th, 2021.
COMMENTS
Comments are moderated and generally will be posted if they are on-topic and not abusive.
For more information, please see our Comments FAQ