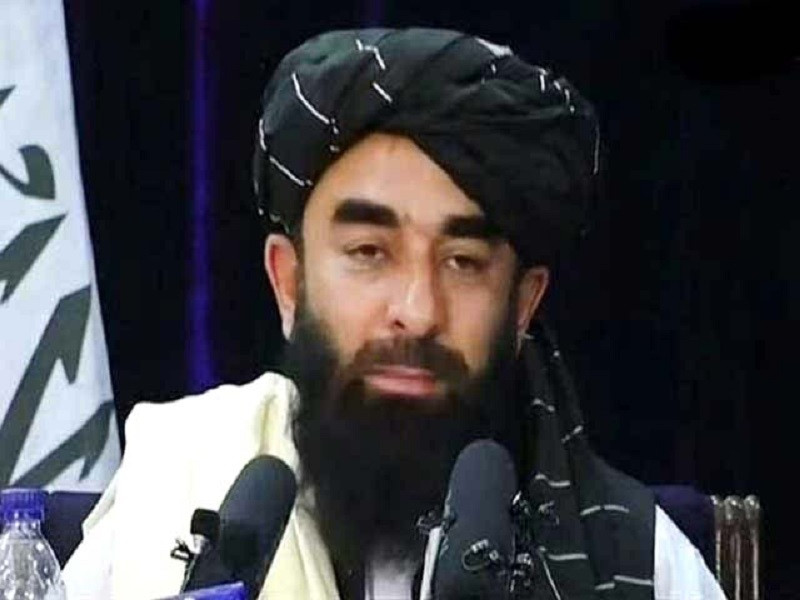 ---
KABUL:
The Taliban on Tuesday announced the new government in Afghanistan a week after a chaotic departure of US-led foreign forces from the country, giving top posts to those fighters who dominated the 20-year battle against the coalition and its Afghan government allies.
At a press conference in capital Kabul, chief Taliban Spokesperson Zabihullah Mujahid unveiled a 33-member cabinet, which included Mullah Muhammad Hassan Akhund as the new prime minister, while the group's top negotiator with the US Mullah Ghani Baradar to be his deputy.
There are no women in the new interim government, which has been announced after the approval of Taliban chief Mullah Haibatullah. According to the Taliban spokesperson, both Mullah Akhund and Mullah Baradar were nominated to the two top posts by Mullah Haibatullah.
At the onset of his presser, Mujahid announced Taliban's "full control over the state affairs". He said that Mullah Muhammad Hassan Akhund would head the new cabinet as prime minister, while Mullah Ghani Baradar would be his second-in-command.
"Mullah Haibatullah nominated Mullah Muhammad Hassan as Raees-e-Jamhoor [prime minister] in yesterday's meeting and also Mullah Baradar Akhund and deputies," Mujahid said. "The cabinet is not complete; it is just acting. We will try to take people from other parts of the country."
The key appointments in the new interim government include Mullah Yaqub as defence minister, Siraj Haqqani as interior minister, Ameer Khan Muttaqi as foreign minister, Mullah Khairullah Khairkhwah as information minister and Mullah Najibullah Haqqani as minister for intelligence.
Other ministers are Maulvi Abdul Hakeem, minister for justice; Khalilur Rehman for refugee affairs; Mullah Hidayatullah Badari, excise and taxation; Maulvi Noorullah Muneer, customs; Qari Deen Hanif, economy; Maulvi Noor Muhammad Saqib, Hajj and Auqaf; Mullah Noorullah Noori, state and frontier regions; Mullah Muhammad Younas Akhundzada, minerals; Sheikh Muhammad Khalid, preaching and forbidding sins; Mullah Abdul Manan Umari, general discipline; Haji Mullah Muhammad Esa Akhund, petroleum; Mullah Abdul Latif Mansoor, power and energy; Mullah Hamidullah Akhundzada, transport and aviation; Maulvi Abdul Baqi Haqqani, customs; Mullah Abdul Haq Wasiq, general and public intelligence; and Maulvi Ahmed Jan Ahmadi, works.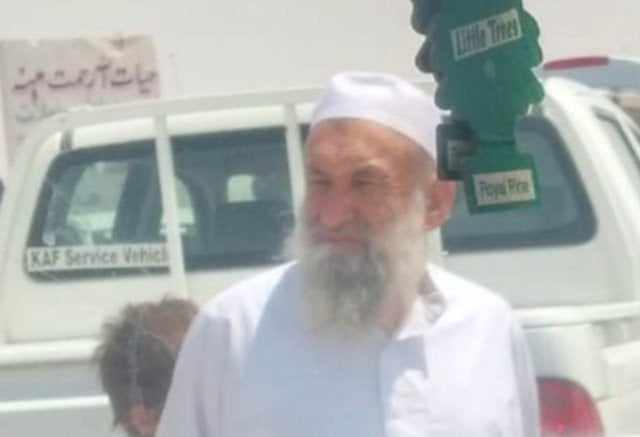 Mullah Hassan Akhund. PHOTO: EXPRESS
Haji Muhammad Idress will head the State Bank of Afghanistan and Zabihullah Mujahid will be a deputy minister for information. The interim setup also includes several advisers, including Mullah Muhammad Fazal Mazlum, defence; Qari Fasihuddin, state affairs; Sher Muhammad Abbas Stankzai, foreign affairs; Maulvi Noor Jalal, internal affairs; Mullah Taj Mir Jawad, forces and intelligence affairs; Mullah Rahmatullah, general intelligence; and Mullah Abdul Haq Akhundzada, narcotics.
Mujahid said that Taliban had the full control of the state. He applauded the efforts of former chiefs of group, Mullah Umar and Mullah Mansoor. "Due to their sacrifices, we have clinched victory in our land and the exit of the US and allied forces," he said.
"The state will be run in accordance with the Islamic Sharia. The country desires to have relationship with all the neighbours and those who desired to have diplomatic relations [with Afghanistan]," he said. "We don't desire to have separate standard for other countries like the EU [European Union]."
The spokesperson told reporters that the Taliban government would respect all the basic rights of all sections of the society and assured that the properties of the individuals would be safeguarded as enshrined in Holy Quran and Hadiths.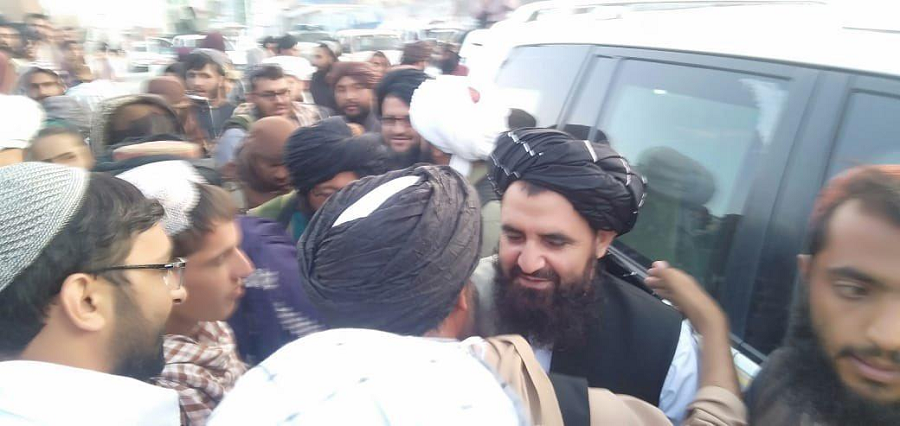 Newly appointed Afghan Intelligence Chief Mullah Abdul Wasiq. PHOTO: EXPRESS
"Taliban will pose no threats to anyone in the country; we need a stable Afghanistan," Mujahid said. "Due to the war for 40 years, we have suffered a lot and [now] we are making efforts to bring the economic stability," he added. "Media freedom will be ensured; all neighbours should rest assured that Afghanistan's soil will not be used against them in any case."
Read Afghanistan: key regional role
The chief spokesperson of the Taliban urged the diplomats to resumed their works without any pressure or hurdles. He asked the professionals in all fields, including health, education and others, that "they are respected by Islamic Emirate and we need more efforts from them to excel in all sectors".
Protest
The Taliban swept into Kabul on August 15 following a lightning offensive that decimated the former Afghan army. Following their 20-year insurgency, the group now faces the colossal task of ruling a country that is wracked with economic woes and security challenges.
They have nonetheless made it clear that they will stamp out any insurgency, and on Tuesday they fired shots into the air to disperse protesters in Kabul, witnesses said. Video showed scores of people trying to escape volleys of gunfire, although there were no immediate reports of injuries.
"The Islamic government is shooting at our poor people," a panic-stricken woman in the street said in a news video clip shown on an Iranian television, as sound of gunfire relayed in the background. "These people [Taliban] are very unjust."
Meanwhile, in the northern city of Mazar-i-Sharif, four aircraft chartered to evacuate about 2,000 Afghans were still at the airport. Maulvi Abdullah Mansour, the Taliban official in charge of the city's airport, said any passenger, Afghan or foreigner, with a passport and valid visa could leave.
In Qatar, US Secretary of State Antony Blinken said on Tuesday the United States was in contact with about 100 Americans, who remained behind in Afghanistan and was working to make sure chartered flights could leave safely.
On Monday, the Taliban announced victory in the last Afghan region still holding out against their rule, declaring that the capture of the Panjshir valley was complete. Pictures on social media showed Taliban members standing in front of the gate of the Panjshir provincial governor's compound after days of fighting with the National Resistance Front of Afghanistan.
COMMENTS
Comments are moderated and generally will be posted if they are on-topic and not abusive.
For more information, please see our Comments FAQ