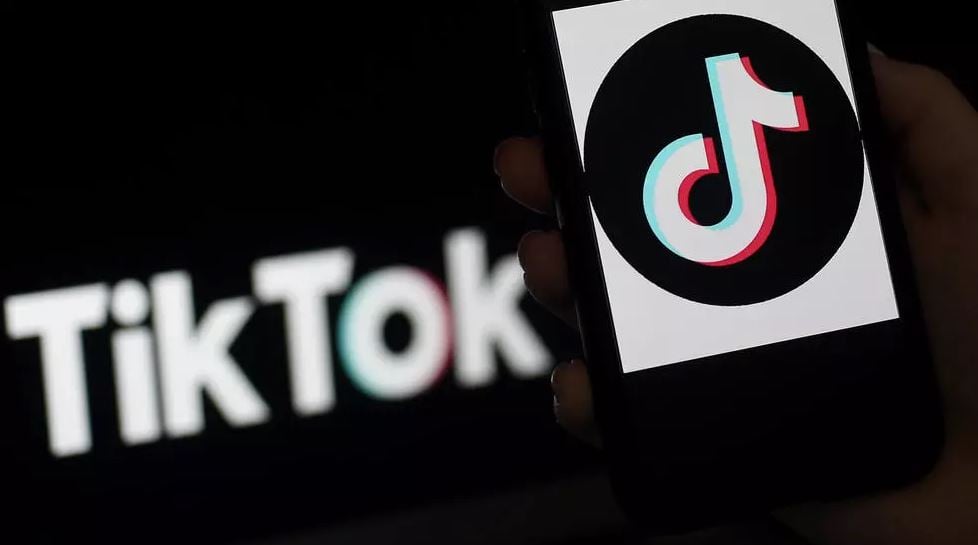 ---
Tik Tok has rapidly become an emerging online social community for every individual, regardless of age and socio-economic background. The application has the young generation hooked to creative video content online. It was the most downloaded non-game app globally in the first half of 2021 with 3 billion installs.
Despite the PTA ban on the application and the emerging local substitute, Snack Video, all efforts failed to halt the popularity and wide usage of the application in the country. However the app is not without shortcomings.
Here are some of the pros and cons of TikTok
A medium of earning and expression for all classes
In the heat of desperate inflation, and unstable economy of the country, the application has provided a refuge for the overlooked and ignored, lower classes. Tik Tok offers everyone, regardless of social class to be seen and heard by all, all over the world. For the first time, fame has become cheap and easy for everyone with a smart phone and an internet connection. Statistics show that about 98 million Pakistanis are 3G subscribers, while a 100 million are internet broadband subscribers, drawing the conclusion that social media has become a popular past-time for Pakistanis.
TikTok, Shopify team up to let users shop from app
While Tik Tok users are not able to directly earn from the application like YouTube, they can still indirectly monetize their influence and followers by sponsoring and teaming up with brands. New age digital media is looking to discard traditional mediums of advertisements on television and magazines, to embrace new popular stars, who have a few thousand followers on social applications, to market and promote their products more effectively. The Pakistani government, used the application during COVID-19 last year, and invited popular stars of the application like Kanwal Aftaab, Sehar Hayyat, Warda Junaid and Haider Ali, to a meeting in an attempt to promote health safety measures and guidelines. Collaboration and sponsorship with popular brands can help tik tok stars earn popularity, more gigs and money!
Inspires creative content
TikTok provides a platform for everyone to share their thoughts and get creative with the content they post. It is no longer just celebrities who can boast millions of followers online. We have already seen the quick rise to fame of Nasir Khan Jaan on the social media site, Facebook, now Tik Tok provides a new of platform with more promise.
Be it enacting scenes from Bollywood films, short skits, self-help videos or comedy, Pakistanis do not hold back on the application. Every individual, from a brick-layer and shopkeeper to a student has a channel and opportunity to gain popularity. And if one gains enough followers, or makes a clip that goes viral they may get invited to live game shows on television and be viewed by the entire nation.
A tool for education
The application offers an exciting and innovative way to learn. IT offers school/life hacks, techniques to teach ADHD and ODD students, personal finance consultancy and more. Tik Tok content creators like Ekleinvt, Notoriouscree and Mags4science actively strive to make the application educational, sharing their knowledge and expertise in a channel that has become more popular for videos as YouTube. Videos on Tik Tok are easy to discover and flow naturally into colorful moving images, as one video ends, a swipe up would begin a new one. Trends on the application pushed many users to share experiences and 5 minute hacks with the world, engaging followers and other trend-setters to debunk or advocate the ideas.
Does the app promote immoral and obscene content?
Although the PTA has repeatedly banned and unbanned the app for immoral content, however in July TikTok launched an automated content removal system for adult content in the form of nudity and violence. Due to its largely younger audience content that displays violence, graphic content, sex, nudity, and illegal activities is removed.
While Tik Tok is being criticized for immoral content, the onus also lies on the users. The question must be asked what kind of content is being posted by Pakistanis and what consequences it is bringing upon the women in society. When TikTok was banned in Pakistan by PTA, the court ironically observed that only 1% were misusing Tik Tok, ignoring the gruesome effects manifesting themselves in society. The application was initially banned in October 2020 over complaints that it was spreading obscene and immoral content, but after the Chinese application assured PTA that it would block such content, the application was made accessible again.
The application is yet again banned in Pakistan, as announced in July by PTA, however Information Minister Fawad Chaudhry insisted the ban placed was illegal. Justice Minallah emphasized that since 20 million Pakistanis use the application, and 99% use it through proxy despite the ban, the block imposed by PTA is frivolous for the 1%.
Nagative Influence on young generations
Influence of Tik Tok on young Pakistani minds is debatable. However, as with every social media site,TikTok is also a source of misinformation for young users. TikTok recently partnered with @ConnectSafely on a Quick Guide for parents to learn the ins and outs of TikTok, and to help families have a productive dialogue with their teens about how to be responsible and safe online.
PTA failed to justify TikTok ban: IHC
Tik Tok stars often receive a lot of backlash and abusive insensitive comments on the content they post, which often impacts their mental health, causing depression and anxiety.
Whether TikTok is indeed a trivial social application or a bad influence on young minds, the increasing popularity of the application cannot be denied. Despite the intermittent bans, the app's popularity has not waned as young Pakistanis continue the trend, even if they have to use proxy to access it.
COMMENTS
Comments are moderated and generally will be posted if they are on-topic and not abusive.
For more information, please see our Comments FAQ