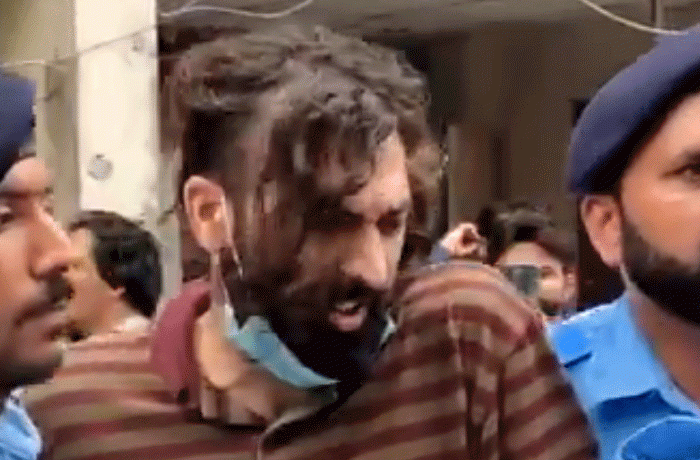 ---
ISLAMABAD:
Therapy Works Chief Executive Officer Tahir Zahoor — who along with five other employees of his centre were arrested in the Noor Muqqadam case — has questioned the impartiality and fairness of the Islamabad police in probing the murder case.
Addressing a press conference at the National Press Club on Saturday, he said that he and his team members were arrested by the police and kept in jail for 25 days, although they were fully cooperating in the murder case.
"We were witnesses to the case, but suddenly the police arrested us and accused us of hiding the evidence. We told the police everything but our arrest is beyond comprehension," he said, adding that when Zahir Jaffer's father Zakir Jaffer called us, our team reached the spot.
Zahoor said that when they reached the house of Zakir Jaffer and after seeing the body of Noor Muqaddam, told him about the murder, he posed as if nothing has happened.
Read Dr Tahir seeks action against Zahir, parents
Tahir Zahoor said that Zahir Jaffer's parents had known him for eight years. He said that Zahir Jaffer is not a lunatic but addicted to alcohol.
He said that after the Therapy Works team reached the scene, there was a crowd outside the house. He said that he called Zakir Jaffer and told him about the murder. His reaction was not unusual.
He said that he had told Zahir's parents to admit him to the hospital at the earliest, but they ignored the advice.
He said that Zahir also attacked the Therapy Works team and injured one. "We went there to assist the family in treating Zahir Jaffer, but it transpired there that he had committed the murder. Our team members came to know about it on the spot" he said.
Published in The Express Tribune, September 5th, 2021.
COMMENTS
Comments are moderated and generally will be posted if they are on-topic and not abusive.
For more information, please see our Comments FAQ