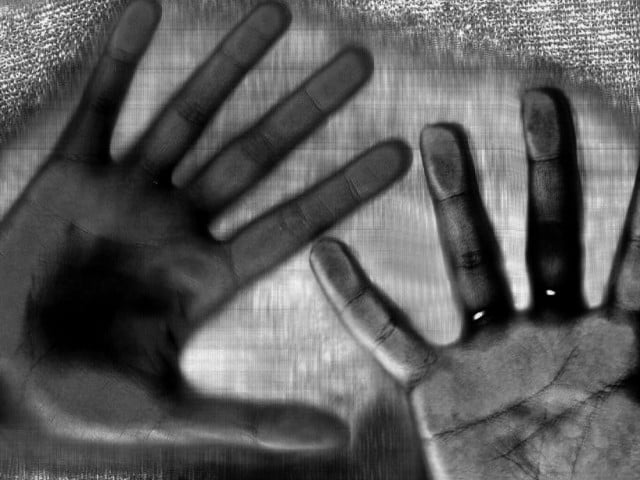 ---
RAWALPINDI:
Rawalpindi police arrested a man for allegedly raping a 17-year-old girl on the pretext of providing a job. The victim, a resident of Kasur, was allegedly raped in a hotel in Faizabad in the New Town police jurisdiction, police said on Thursday.
According to a spokesperson, the victim got her alleged rapist arrested by the police by calling on helpline 15. The official said the victim had locked the suspect in the hotel room after he went to the washroom and called the police for help, which responded quickly and arrested the suspect.
The police also arrested the hotel manager for renting out a room without verifying the identity of the person under the tenancy act.
Meanwhile, a local court sent the suspect on a five-day physical remand after police presented him in the court. The official said that they will carry out the DNA test of the suspect and the victim.
According to New Town Station House Officer (SHO) Inspector Mirza Javed Iqbal, the victim told the police that the suspect, identified as Latif, had called her to Islamabad to offer a nursing job.
The victim told the police that when she reached Islamabad on September 1, the suspect took her to a hotel in Faizabad on the pretext of an interview and raped her.
The victim told the police that she was in dire need of a job and that was why she agreed to go to the hotel with a stranger, who had contacted her on Facebook. She further informed that as soon as they reached the hotel, the suspect locked the room from inside and raped her.
Read Lahore police nab rickshaw driver for rape of mother, daughter
According to the victim, when she resisted, the suspect tortured her and raped her and no one came to her aid even though she kept yelling.
The victim further told the police that when the alleged rapist went to the washroom, she took out his national identity card from his wallet and went out and locked the room from outside. The victim called the police which responded quickly and arrested the accused.
Published in The Express Tribune, September 3rd, 2021.
COMMENTS
Comments are moderated and generally will be posted if they are on-topic and not abusive.
For more information, please see our Comments FAQ