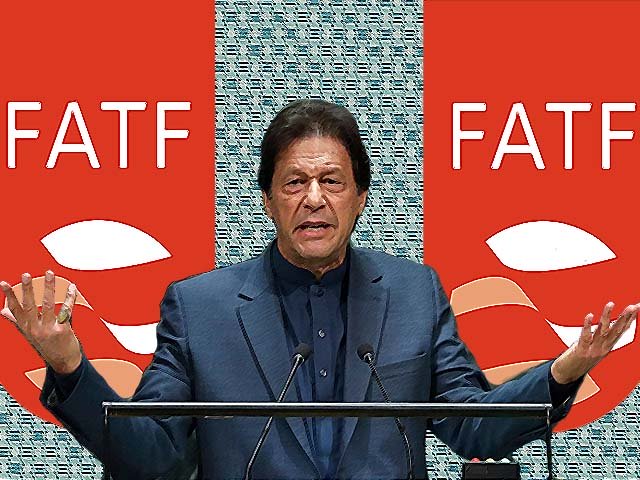 ---
ISLAMABAD:
The federal government has taken a major step towards fulfilling one of the remaining conditions of the Financial Action Task Force (FATF) Action Plan to get the country's name struck from the global financial watchdog's grey list.
Under the new measures, property dealers and realtors will cross check the name of sellers and purchasers of properties in the country with the United Nations list of people involved in money laundering and terrorism financing.
If a name appears in UN's list, it would be forwarded to the Federal Board of Revenue's (FBR) director general for the Designated Non-Financial Businesses and Professions (DNFBPs) through a web-based app introduced by the FBR.
Read Businesses to follow unrealistic guidelines to escape FATF grey list
In this regard, an agreement has been reached between the FBR and the Association of Real Estate Consultants. Under the agreement, the property dealers will be registered with the Director General of the DNFBP and they will be required to maintain a record of four types of information.
In the future payment for the purchase of the property can only be made through the buyer's own bank account. The dealers will keep a copy of the sale agreement and copies of the computerised national identity cards of the buyer and seller of the property.
Muhammad Ahsan Malik, the Vice President of the Federation of Realtors Pakistan Punjab and General Secretary of the Association Real Estate Consultants Association (RICA) said that the FBR officials and the Real Estate Consultants Association held talks on August 17.
Top officials of the National Coordination Committee were also present in the talks at the FBR headquarters. It was agreed that the property of the people included in the UN list will not be bought or sold. "A realtor or real estate agent could be prosecuted if he deliberately assisted such a person."
COMMENTS (1)
Comments are moderated and generally will be posted if they are on-topic and not abusive.
For more information, please see our Comments FAQ