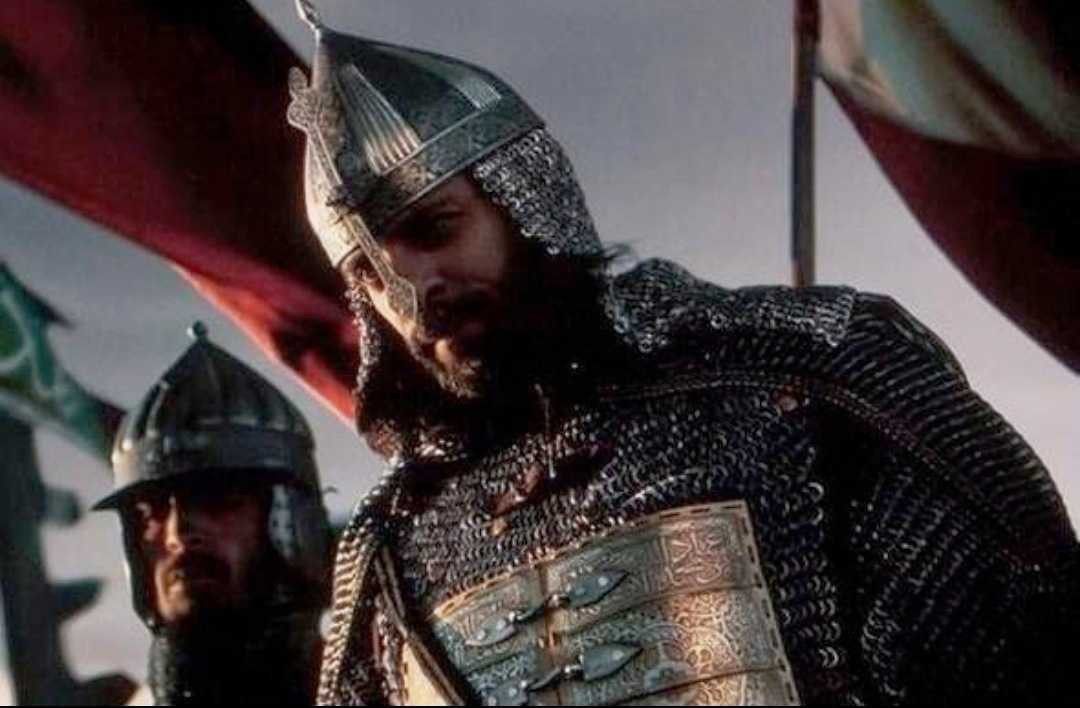 ---
Pakistan and Turkey have jointly announced the production of a historical drama series on the rule of Sultan Salahuddin Ayyubi, the founder of the Ayyubi Empire, which is slated for a March 2022 release.
Dr Kashif Ansari and Dr Junaid Ali Shah of Ansari & Shah Films, the production house handling the project, recently sat down for a telephonic interview with Independent Urdu to speak about the series. Dr Shah explained that it will be a historical series divided into three seasons, with 34 episodes each. Dr Ansari, a physician known for his medical practice involving several prominent personalities in the United States and Pakistan, shared that the Turkish partners in the project are Akli Films, who have prior experience in creating films on famous personalities and historical events. He explained that an agreement has been reached between Turkey's Akli Films and Pakistan's Ansari & Shah Films.
When asked about the cast of the historical drama series, Dr Ansari shared that this is a joint effort between Turkey and Pakistan, and so the cast would include actors from both countries. Speaking about the motivations behind creating a drama series based on the life events of Sultan Salahuddin Ayyubi, Dr Ansari explained that it mainly came down to the respect and admiration the figure commands in both Muslim and non-Muslim circles. "The idea to make a series on [Salahuddin] came about because he was a history-making undisputed ruler in the history of Muslims, admired and respected by Muslims and non-Muslims alike," he shared.
"This series isn't meant to be just for the Muslims or Pakistanis or Turkish people. It's meant to show a great Muslim ruler whose courage, bravery and just nature was appreciated by his opponents as well."
Dr Shah asserted that the main target of the series, more so than Muslims, are the six billion non-Muslims who are unaware of the work done by such Muslim rulers. Dr Ansari also felt that today's generation is unfamiliar with Salahuddin's achievement despite his vast rule over Egypt, Iraq, Syria, Diyarbakir and Hijaz,
Speaking about the themes interwoven within the series, he elaborated that it focuses on how the Quran can be used when it comes to governance. "The series focuses on the Quran, history and religious harmony. These things together make it clear that the Quran can be used effectively to govern empires, which can be embraced by people of all religions."
When asked for an explanation for why they had chosen to collaborate with a Turkish production house, Dr Ansari shared that the two production houses had a similar vision, and Akli Films' experience in the field of historical dramas made them the perfect partners. "Akli Films had a similar point of view as us, and the fact that they have both the experience and seriousness to execute a project such as this, we decided to work with them to create this historical series," he said.
According to Dr Shah, Pakistani dramas need to move away from the typical saas-bahu storylines. He shared, "Pakistani dramas are not moving beyond the superficial issues of mother-in-law's quarrels and are thus suffering from stagnation. The quality of our dramas is not such that can be shown to the world."
He added further that the project would not just focus on recruiting skilled artists, but will also focus on technical staff, working with all the involved sectors to produce the series. Through this, he hopes Pakistan will learn what it means to be a part of world-class production and will be able to create the same quality of work going forward.
In response to a question, Dr Ansari shared that the screenwriters for the series have enlisted the help of Turkish historians, researchers and authors. He explained that he hopes work can be completed by September, after which screen testing can begin once the characters are fully fleshed out.
Born in Tikrit, Iraq, Salahuddin Ayyubi is also known as the 'Conqueror of Jerusalem', taking over the region in 1138. Elaborating on the popularity of the historic figure, Dr Ansari explained that 'Salahuddin Day' is celebrated in honour of Salahuddin Ayyubi every year on June 9 in Norway.
He added that Richard I of England, also known as 'Lion Heart', who fought Salahuddin Ayyubi in battle once said that if there was one enemy he honoured from the heart, it was Salahuddin.
Having welcomed the project offer from Ansari & Shah Films, producer Emre Konuk, owner of Turkey's Akli Films, announced on Saturday that they have reached an agreement.
"A happy news on a blessed Friday night! Contract signed between Akli Films and Ansari & Shah Films about 'Sultan Selahaddin Ayyubi'," Konuk tweeted.
COMMENTS (1)
Comments are moderated and generally will be posted if they are on-topic and not abusive.
For more information, please see our Comments FAQ