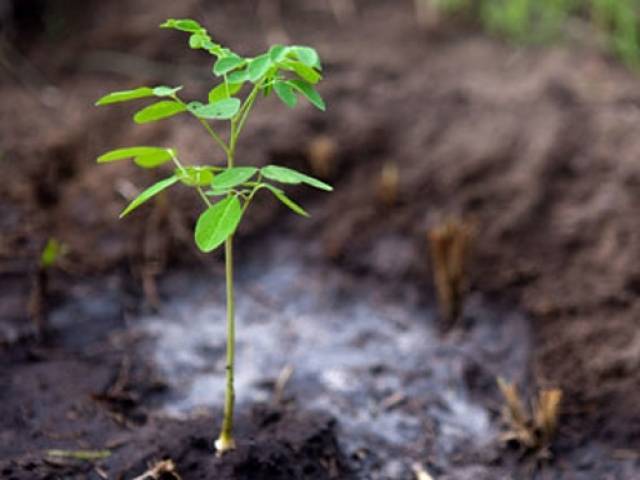 ---
RAWALPINDI:
The Prime Minister's Billion Tree Honey Initiative will not only be helpful in promoting tree plantation and honey production but also in poverty reduction, said Member Provincial Assembly Asia Amjad.
She was speaking on the last day of a three-day training workshop on modern beekeeping on Friday.
PMAS-AAUR Department of Entomology under the project "Billion Tree Honey (BTH) Pilot Phase" in collaboration with the Ministry of Climate Change (MoCC) Pakistan had organised the workshop with an aim to disseminate the applied knowledge regarding modern beekeeping.
The participants received training on honey bee pest and disease management, honey bee seasonal management, honey harvesting, storage and marketing, production of royal jelly and other hive products besides honey market management in the workshop.
Read Massive scale tree plantation in capital
Amjad added that Pakistan was blessed with unparalleled quality and taste of honey in the world and expressed the hope that Pakistan would soon be amongst the top producers of honey.
Speaking on the occasion, Pir Mehr Ali Shah Arid Agriculture University Rawalpindi (PMAS-AAUR) Vice Chancellor Dr Qamaruz Zaman said that Pakistan has a great potential to increase honey yield by establishing standards and new habitats.
Dr Zaman said that the university has successfully executed the BTH-Pilot project after organising this workshop. He added that 35 beekeepers were trained for modern beekeeping and outcomes have provided a sound basis for preparing a nationwide mega project "Apiculture Scaling-up Programme for Income and Rural Employment (ASPIRE)".
The vice chancellor said that the university, in collaboration with the Ministry of Climate Change, would also establish the accredited "Bee Product Standardisation and Formulation Laboratories" for research and product development activities of all hive products.
Published in The Express Tribune, August 28th, 2021.
COMMENTS
Comments are moderated and generally will be posted if they are on-topic and not abusive.
For more information, please see our Comments FAQ