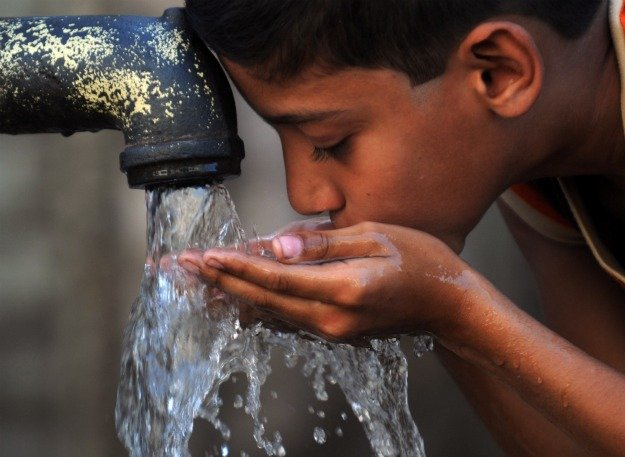 ---
KARACHI:
Sindh Irrigation Department has demanded the release of 130,000 cubic feet per second (cusecs) of water share from Indus River System Authority (IRSA) for 15 days immediately at Chashma Barrage as per clause 14(D) of the Water Apportionment Accord 1991.
On the directions of the Sindh Irrigation Minister Jam Khan Shoro, the department has written a letter to IRSA for the immediate release of Sindh's due share of water.
The letter stated that the standing crops in Sindh and Balochistan need water and any in the supply will ruin the agrarian economy of the two provinces.
According to clause 14(D) of the water accord, the provinces will have the freedom within their allocation to modify system-wise and period-wise uses of water.
Meanwhile, Agriculture Advisor Manzoor Wassan has termed the performance of three years of Imran Khan's government as a torment on the people and said that the three years of Imran Khan were of failures, incompetence and bad news.
The price of fertilizer and other inputs like pesticides have increased multifold, Wassan said, adding Imran has not given any relief to the farmers in three years, but has robbed them with both hands.
Besides farm inputs, the cost of commodities have shot up too, putting a huge burden on the people. The prices of flour and sugar have taken wings along with the cooking oil and almost every essential commodity, the adviser said.
Published in The Express Tribune, August 27th, 2021.
COMMENTS
Comments are moderated and generally will be posted if they are on-topic and not abusive.
For more information, please see our Comments FAQ