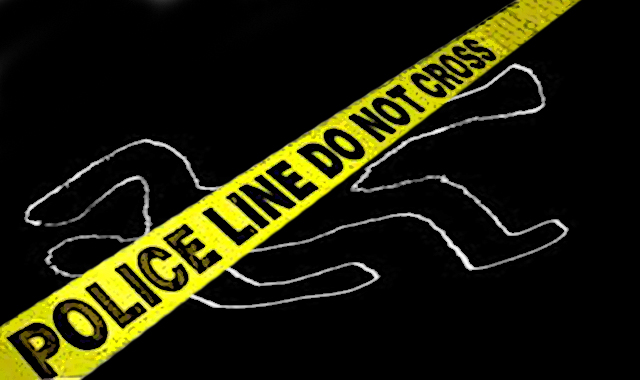 ---
KARACHI:
A couple who had recently contracted marriage against the will of their family members was allegedly shot dead by relatives inside their house in the Sindh Industrial and Trading Estate (SITE) area on Saturday.
The SITE-A Police Station Station House Office (SHO) Inspector Zafar Ali Shah, said a man and his wife died in a firing incident inside their house situated in Pathan Colony area of SITE. Their bodies were shifted to Abbasi Shaheed Hospital for legal formalities.
The deceased were identified as Moosa Khan son of Naseeb Khan, aged 28, and his wife Rubi, 24. The couple lived in Orangi Town's MPR Colony before contracting love marriage about a month ago and then shifted to the SITE area.
The police officer said a jirga was also held in this regard and the issue had been amicably settled, however, in the initial investigation it surfaced that Rubi's brothers Asad and Siddiq allegedly went to meet the couple and opened indiscriminate fire on their sister and brother-in-law, which resulted into their deaths. The suspects escaped after committing the crime.
Woman injured in acid attack
A woman was severely injured in an acid attack by her estranged husband in the remits of Saeedabad police station on Saturday.
SSP Keamari Fida Hussain said that the victim, who had suffered 39 per cent burns, had applied for annulment of marriage (Khula) at a local court.
He said that as per investigations, 21-year-old Rimsha had contracted marriage out of her own free will with Zeeshan two years ago, however, had submitted an application for annulment of her marriage in February 2021, on which Zeeshan had aissued death threats to the victim and her family.
On Saturday morning at 8:30am when Rimsha came out on the street to leave for work, Zeeshan threw acid on her, which burnt her face and chest. People nearby rushed to help Rimsha and a citizen hauled her to burns ward of Dr Ruth KM Pfau Civil Hospital where doctors said she is in a critical condition.
Outside the hospital the victim's father, Muhammad Akram, told the media that his former son-in-law was an alcoholic and had also brutally beaten his daughter about six months ago.
Woman throws acid on ex-husband
A divorced woman has allegedly thrown acid on her ex-husband in the Nagan Chowrangi area.
New Karachi Police Station SHO Nadeem Ahmed siad Muhammad Usman was brought to the Burns Ward of Dr Ruth Pfau Civil Hospital with acid burns on his face, hands and other body parts. The victim's relatives told the police that some unknown persons had called him to an apartment near Nagan Chowrangi for some work. However, when he entered the flat, he saw his ex-wife Shabana standing there. She allegedly threw acid on Usman, who rushed out of the flat screaming in pain and somehow reached his relative's house from where he was shifted to the hospital where is he being treated.
Published in The Express Tribune, August 22nd, 2021.
COMMENTS
Comments are moderated and generally will be posted if they are on-topic and not abusive.
For more information, please see our Comments FAQ