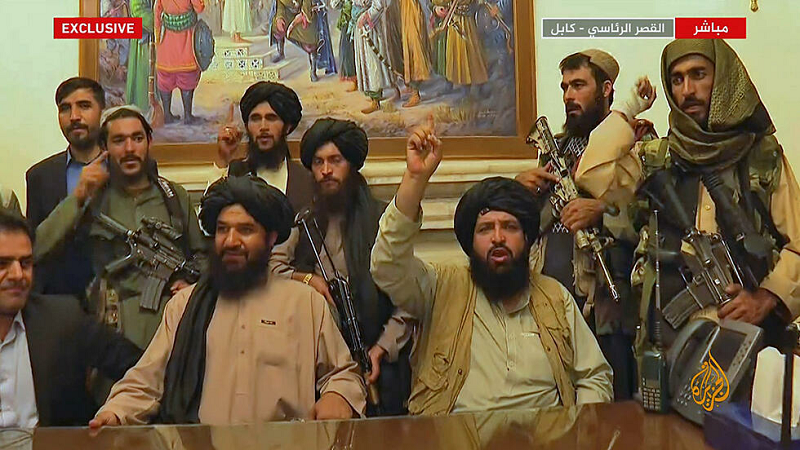 ---
ISLAMABAD:
Pakistan on Thursday welcomed the assurance given by Afghan Taliban that they would not let Afghanistan become a terror haven and respect rights of all citizens, including women, as it stressed the need for smooth transfer of power at the earliest.
Since the Taliban took control of Kabul last Sunday, there has been no clarity yet about the new government and its structure. The Taliban leaders are holding consultations among themselves and meeting other leaders for the future course of action.
Like the rest of the world, Pakistan is also closely following the developments unfolding in Afghanistan particularly the conduct of the Taliban as to whether they have changed their behaviour compared to when they first ruled the country ruthlessly.
Read more: Taliban should fulfil foreign commitments: COAS
Zabihullah Mujahid, the Taliban spokesperson, in his first press conference in Kabul had given assurances that the Taliban would protect the rights of citizens, including women. He also pledged that the group would not let the Afghan soil to be used by terrorist outfits against any other country.
"We have also noted the statements made by the Taliban's spokesperson in his first press briefing," Foreign Office spokesperson Zahid Hafiz Chaudhri told the regular weekly news briefing.
"We have particularly noted his comments about not letting Afghanistan become a terror haven, protection of lives and properties of Afghans and foreigners, respect for rights of all Afghans, including women, right to education and political reconciliation," he added.
"These are indeed positive indications," the spokesperson noted, hoping that there would be an inclusive and broad-based government in Kabul.
For this purpose, the spokesperson said Pakistan's ambassador in Kabul met with the Taliban leaders, former president Hamid Karzai, Dr Abdullah Abdullah and others. A delegation of political leaders from Afghanistan, representing different ethnic groups and political parties, has also been on a visit to Pakistan, he added.
Also read: Pakistan has evacuated 1,100 people from Kabul: UN envoy
"During all these meetings we have shared Pakistan's perspective on the current and evolving situation in Afghanistan and the way forward," according to the spokesperson. He stressed that being an immediate neighbour of Afghanistan, with 2,600 km long border and host to over 4 million Afghan refugees, Pakistan had an abiding interest and desire for peace and stability in Afghanistan.
"We have consistently underscored the need for a political solution and have supported every effort for peace in Afghanistan," he stressed. "We have remained part of all mechanisms, regional and international, aimed at bringing peace and stability in Afghanistan."
The spokesperson saw an opportunity in the form of international community's convergence on peace and reconciliation. "We also see a similar opportunity in the form of the Afghans' yearning for peace and prosperity," he said.
Also read: Taliban want China to play 'huge role' in rebuilding Afghanistan
The spokesperson also noted with satisfaction that there had been no widespread violence thus far. "For durable peace in Afghanistan, we continue underscoring the need for an inclusive political settlement through an intra-Afghan process," he said.
"We call upon all parties to respect rule of law, protect fundamental human rights of all Afghans and ensure that Afghan soil is not used by any terrorist organisation or group against any country."
The spokesperson underscored the importance of early and smooth transition of power and the need for all Afghan sides to engage and work out an inclusive political settlement.
"The continued engagement by the international community is also critical for achieving durable peace, security and development in Afghanistan. As for Pakistan, we are committed to work together with the international community to advance our shared objectives in Afghanistan."
COMMENTS
Comments are moderated and generally will be posted if they are on-topic and not abusive.
For more information, please see our Comments FAQ