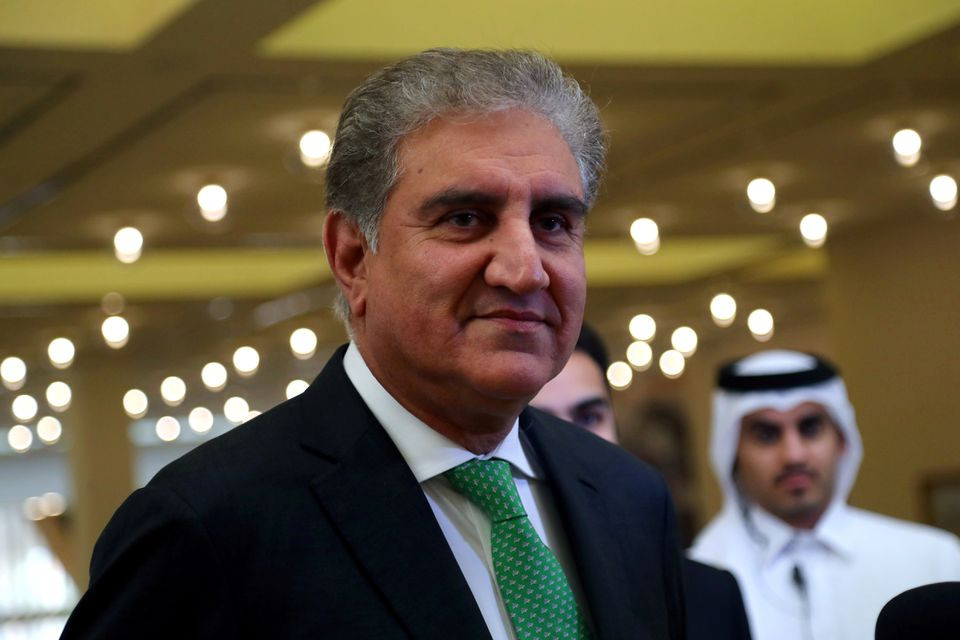 ---
ISLAMABAD:
Foreign Minister Shah Mahmood Qureshi assured the international community on Friday that Islamabad would extend every possible assistance in evacuation of the diplomatic staff from Afghanistan.
Qureshi has been receiving telephone calls from several world capitals, following the Taliban capture of the Afghan capital last Sunday, and ensuing chaos at the Kabul airport amid extraordinary rush of the locals and foreigners, including diplomats, for leaving the country.
On Friday, Qureshi received a telephone calls from his South Korean counterpart Chung Eui-yong, and Denmark's Foreign Minister Jeppe Kofod, the Foreign Office said. Their discussions focused on the evolving situation in Afghanistan.
"He [Qureshi] also assured that Pakistan will extend every possible assistance to the Korean side in evacuation of their diplomatic staff and other nationals from Afghanistan," the Foreign Office said in a statement.
In conversation with Foreign Minister Kofod and Foreign Minister Chung, Qureshi said that Pakistan would remain engaged with international partners in promoting efforts for peaceful and stable Afghanistan.
Read More: Pakistan in no hurry to recognise new Kabul set-up
In the prevailing circumstances, he added, "it is extremely important to ensure safety and security of the Afghan people and protection of the rights of all Afghans". He emphasised the importance of inclusive political settlement in Afghanistan as the best way forward.
Talking to his Danish counterpart, Qureshi stated that full support was being extended to the Danish government in its evacuation efforts. Kofod thanked Pakistan for the support to the Danish government's evacuation endeavours.
In a separate statement earlier, Foreign Minister Qureshi urged the Taliban and former Afghan rulers to seek an all-inclusive political structure after due consultations and stressed that "no one wanted bloodshed in Afghanistan, but peace and stability".
Qureshi said that certain "anti-peace" elements were active to play the role of spoilers and it was a test of the Afghan leadership to cope with such challenges. He assured that Pakistan was committed to pay a positive role in the ongoing situation.
Qureshi said that Pakistan's ambassador to Afghanistan was in contact with several Afghan leaders, while an Afghan delegation, during its recent visit to Islamabad had held talks with him as well as with Prime Minister Imran Khan.
Meanwhile, Chinese Special Envoy for Afghan Affairs Ambassador Yue Xiaoyong met Foreign Secretary Sohail Mahmood and reviewed the latest situation in Afghanistan, the Foreign Office said in a separate statement.
The foreign secretary underlined that the current situation necessitated sustained international engagement with Afghanistan, including for humanitarian assistance and economic sustenance. He highlighted Pakistan's support for the evacuation of diplomatic and international organizations personnel, the media and others from Afghanistan.
(WITH INPUT FROM APP)
COMMENTS
Comments are moderated and generally will be posted if they are on-topic and not abusive.
For more information, please see our Comments FAQ