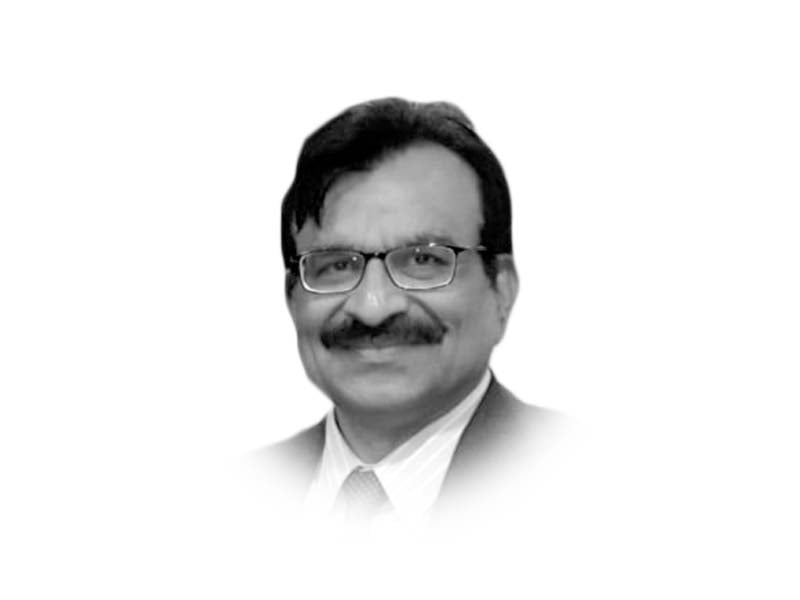 ---
Just days back, US President Joe Biden was confident enough to say that Kabul will not fall after the US withdrawal from Afghanistan. In a speech, he said that Afghanistan now has 300,000-strong army, far superiorly equipped than the 70,000 Taliban. A week back, Ashraf Ghani, the Afghan president now on the run, expressed the same confidence even when one after another provincial capitals were falling to the Taliban. Top intelligence agencies estimated that it may take 30 to 90 days before Kabul comes under pressure. However, within a week of starting the major advance, the Taliban were in capital Kabul and Ghani left the country without even saying goodbye to the country he was supposed to protect.
Questions are now being raised as to why the well-equipped Afghan army never took a position and defended them. Why did they surrender everywhere without a fight? It may take some time to understand the full complexities of the meltdown of the Afghanistan army and the government even when they had a much stronger position in numbers, equipment, and resources.
However, the bigger and immediate question is why the best intelligence agencies in the world could not predict this quick fall of the government. Why were their assessments unable to pick fault lines in government ranks as well as the army even if their failure to pick clues of Taliban's fast ascent is ignored?
This is a problem of love with numbers and without trying to understand the context of these numbers. For a donor country, it's always easy to provide equipment and 'training' and to count and comment on these numbers, but it's very difficult to make an impact on the ground and measure it and report the full complexities from where these numbers are coming. That is why many were comfortable to know that a 300,000-strong army is defending against the 70,000 Taliban fighters. These were great odds for any defence force; and when all the tanks, guns and air power were counted, the superiority in numbers was remarkable. But numbers never tell the whole story.
Read More: Ghani confident US 'will protect and defend Afghanistan'
When I started working at the US CDC, one of my seniors advised me that before any presentation, I should always check the numbers in my tables. He told me that many in the audience may not have the capacity to make any technical comment, but they will have a field day if they find some error in totals. I am an epidemiologist, and numbers are our bread and butter. But we also realise that we need to understand how these numbers are being generated and counted. Unfortunately for non-technical people, looking at raw numbers and percentages is easier to understand and comment on. Once they have their numbers, they themselves are economists, military leaders and even epidemiologists. Remember the test positivity percentage, and magic number for herd immunity etc.
Nearly all developed countries were worried about a pandemic and spending millions of dollars to better prepare themselves. It was much lesser than what was required, but still why did they fail in pandemic response? The prior international pandemic preparedness evaluations gave them flying colours. Problem was once again in raw numbers as these preparedness checks were based on counting facilities, people and other required capacities. But none wanted to go beyond these numbers as they were easy to count, understand, and compare different countries even with little knowledge of the subject. Fact was that it was much easier to comment for non-technical people in high echelons of power.
However, some of us who were on the ground looking at these capacities were very worried. We felt that raw numbers are not reflecting the situation on the ground, and the world needs to dig deep to ascertain pandemic preparedness capacities in each country. In 2019, we wrote an article on how these pandemic preparedness checks may not be working. But no-one was interested in publishing it. After many rejections and nearly a year, it was finally published in December 2019 when a pandemic was already brewing in Wuhan.
We wrote in this article that the way we are looking at pandemic preparedness is like "we are counting the number of guns in an army but not checking if they could actually fire a bullet". It looks like governments and intelligence agencies were doing the same in Afghanistan.
Published in The Express Tribune, August 19th, 2021.
Like Opinion & Editorial on Facebook, follow @ETOpEd on Twitter to receive all updates on all our daily pieces.
COMMENTS
Comments are moderated and generally will be posted if they are on-topic and not abusive.
For more information, please see our Comments FAQ