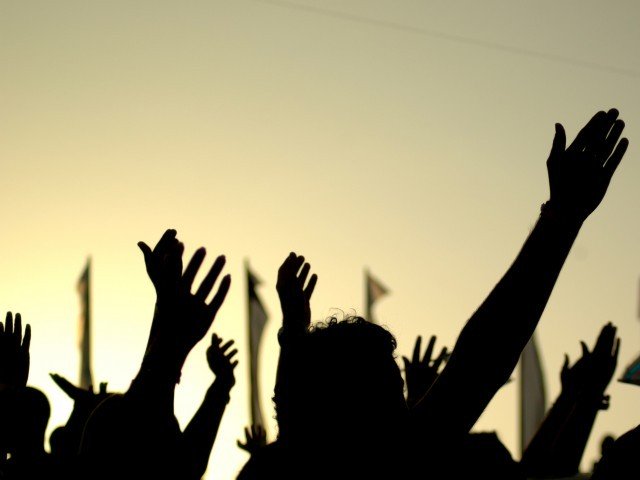 ---
KARACHI:
Members of the legal fraternity on Tuesday boycotted court proceedings across Sindh in protest against the appointment of Sindh High Court Chief (SHC) Chief Justice Ahmed Ali M Shaikh as an ad-hoc judge in the Supreme Court of Pakistan rather than a permanent justice.
The lawyers were also protesting against the government's decision to ignore the rule of seniority and elevate junior judges to the apex court instead of the senior ones in line. The Sindh High Court Bar Association (SHCBA) had called a strike against the appointment of Justice Shaikh in the SC on an ad-hoc basis and appointment of his junior as a permanent one.
Read More: Lawyers to boycott courts today
The Sindh Bar Council and the Karachi Bar Council members completely boycotted court proceedings in the SHC as well as the subordinate courts across the province.
The lawyers' associations stopped their fellow advocates, petitioners, public officials and staff members from entering into the SHC premises by blocking its main entrance.
SHCBA President Barrister Salahuddin Ahmed said the appointment of SHC CJ as an ad-hoc judge of the SC without his consent was illegal and the lawyers wanted the rule of law. He said if the SHC CJ had been appointed as a permanent judge of the apex court, it would have been acceptable to them.
Published in The Express Tribune, August 18th, 2021.
COMMENTS
Comments are moderated and generally will be posted if they are on-topic and not abusive.
For more information, please see our Comments FAQ