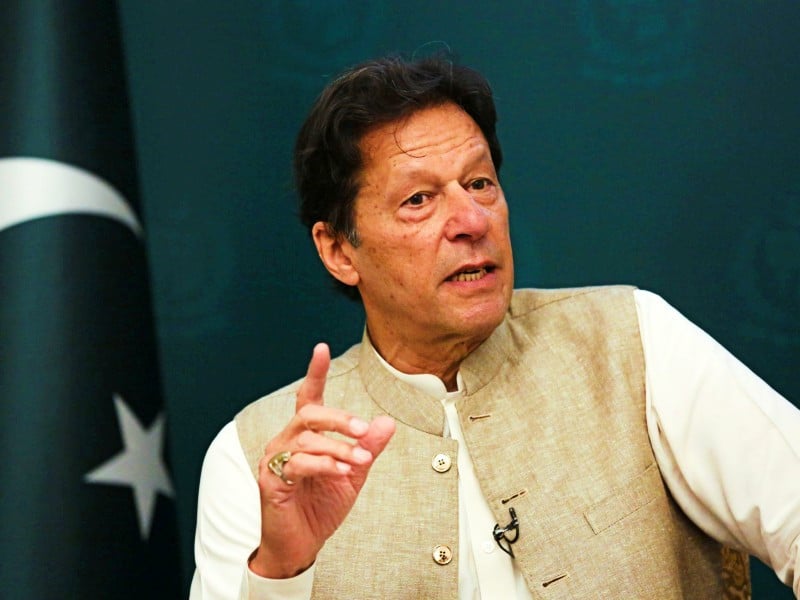 ---
Prime Minister Imran Khan and Chief of the Army Staff (COAS) General Qamar Javed Bajwa on Tuesday assured a delegation of Afghan leaders that Pakistan would do everything for an "inclusive settlement" of the Afghan conflict as the Taliban prepares for the new set-up in Kabul.
An eight-member Afghan delegation comprising Salahuddin Rabbani, Muhammad Younis Qanooni, Ustad Muhammad Karim Khalili, Ahmed Zia Masoud, Ustad Muhammad Muhaqiq, Ahmed Wali Masoud, Abdul Latif Pidram and Khalid Noor separately met the prime minister and the army chief.
The delegation arrived here the same day the Afghan Taliban took control of Kabul. Pakistan invited the non-Pashtun leaders for consultations and as part of efforts seeking a broad-based and inclusive government in Afghanistan.
Welcoming the delegation, Premier Imran expressed strong support and solidarity for the fraternal people of Afghanistan, linked to the people of Pakistan through immutable bonds of faith, history, geography, culture and kinship.
Read More: Taliban pledge peace, women's rights
The prime minister underlined that no other country is more desirous of peace and stability in Afghanistan than Pakistan.
PM Imran added that in the current situation, great responsibility rested with the Afghan leaders to work constructively together to lead Afghanistan on the path of sustainable peace, stability and development.
The PM underscored the importance of all sides working to secure an inclusive political solution.
Reaffirming Pakistan's commitment to a peaceful and stable Afghanistan, the PM assured of Pakistan's steadfast support for efforts in this direction.
The delegation members thanked the prime minister for receiving them and appreciated Pakistan's support for the peace efforts. They emphasised the multi-ethnic nature of Afghan society and the importance of an inclusive dispensation. The Afghan delegation also reiterated the desire to further strengthen the brotherly relationship between Afghanistan and Pakistan.
Afghan leaders also met the army chief and a detailed discussion was held about the current situation in Afghanistan, according to the Inter-Services Public Relations (ISPR).
The army chief said that Pakistan desires broad-based relations with Afghanistan and is willing to do everything possible to help Afghanistan achieve an all-inclusive settlement which is vital for regional peace and prosperity.
He reiterated that Pakistan stands with people of Afghanistan.
The Afghan delegation acknowledged and appreciated the Pakistan Army's sacrifices, untiring efforts and contributions for peace, stability and socio-economic development of Afghanistan. The delegation also expressed their views regarding a way forward for Afghanistan.
COMMENTS
Comments are moderated and generally will be posted if they are on-topic and not abusive.
For more information, please see our Comments FAQ