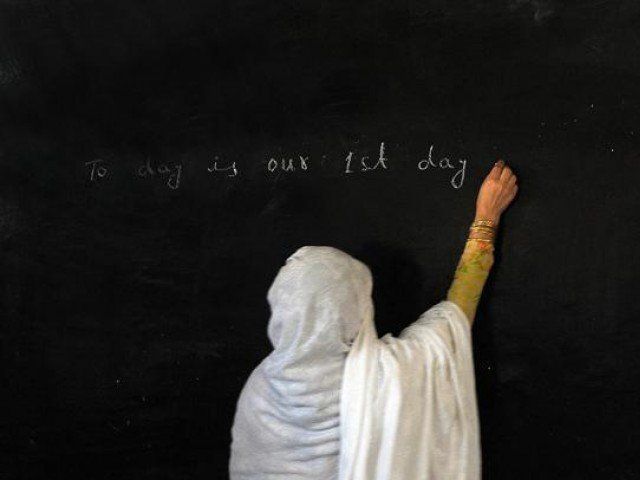 ---
RAWALPINDI:
The Punjab education ministry has finalised the formula for the deployment of school teachers in all categories.
The ministry further fixed the number of periods that all primary, middle and high school teachers must take in a week, The Express Tribune learnt on Sunday.
The government will also reopen transfers based on mutual consultation, marriage, divorce and disability from September 1.
Sources said that all ESE and SE educators will take 36 periods in a week while SST and SSE teachers will take 33 periods each.
Similarly, SS teachers will take 28 periods while PET will take 18 periods a week. They added that headmasters and senior headmasters in middle schools and community model institutions will take 18 classes weekly.
There will be two PSTs for every 60 students in primary schools while an additional educator will be deployed if students exceed the limit.
Read PEA wants teachers hired on permanent basis
The education department will deploy one AT, PET, EST and one EST each for social studies and mathematics in middle schools operating with single sections, and the same scheme will be followed in case of an additional section.
For high schools, there will be one SST each for arts, science, drawing, and computer.
Pindi DEA to promote primary school teachers
The Rawalpindi district education authority (DEA) has decided to promote primary school teachers (PSTs) under the 50 per cent in service promotion quota, a spokesperson stated.
The DEA will promote all teachers holding MA, MSc, BSc, BEd and MEd degrees and who were performing regular service until July 31 to elementary school teachers, he added.
For this purpose, a fivemember committee has been formed to examine the seniority lists at the district level. Senior Headmaster Ziaullah Abbasi will head the panel.
The meeting of the district promotional committee will be called once scrutiny of the seniority lists is completed, the official maintained. The report of the committee will process around 700 PSTs for promotion, he added.
COMMENTS
Comments are moderated and generally will be posted if they are on-topic and not abusive.
For more information, please see our Comments FAQ