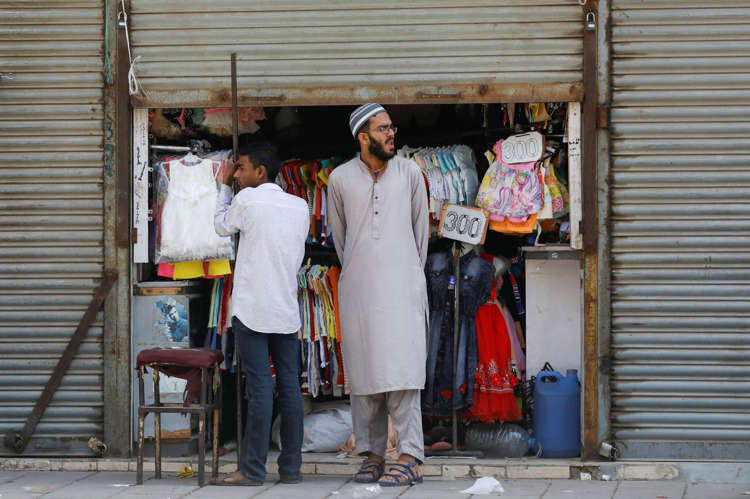 ---
PESHAWAR:
There has been a rapid increase in the number Covid-19 cases across Khyber-Pakhtunkhwa as the positivity ratio has reached an alarming 7.1 per cent. Two days ago it was 4.5 percent.
Upper Chitral district remains on the top with 30 per cent positivity ratio, followed by Mardan with 20 percent. Similarly, the day to day positivity ratio of 19 per cent has been recorded in Abbotabad, 18 per cent in Manshera and 17 per cent Chitral Lower.
In Hangu, the ratio is 14 per cent, Peshawar 11 per cent and DI Khan nine per cent. By the same token, an 8.8 per cent positivity ratio has been registered in Nowshera and Malakand.
A report by the K-P Health Department suggests that the positivity ratio in 14 districts is zero. Around 16 people have lost their lives to Covid in the past 24 hours.
On the other hand, Young Doctors Association has asked the K-P government to go for a two-week long complete lockdown in the province in order to contain the rapid spread of Covid-19 in the province.
In a letter sent to health secretary, the YDA said that all the isolation wards in the hospitals were full of Covid patients and if the situation continued no space would be left in the medical facilities.
"Government should immediately take steps to increase the number of isolation wards at the hospitals in order to save precious human lives," suggested YDA, adding that a large number of patients were coming to the medical centres. The doctors association suggested going for a two week-long complete lockdown in the province to control the situation.
The letter called for strict implementation of the Covid-19-related standard operating procedures (SOPs) in all government offices, public places and market places.
It also drew the attention of the government towards the lack of masks and other PPEs for the doctors and other healthcare workers at the hospitals and urged the authorities concerned to take immediate steps in this regard.
"The doctors and other front line health workers are falling ill due to the lack of protective gears at the hospitals and it is the duty of the government to take steps to address this shortcoming on war footing," the letter said.
Published in The Express Tribune, August 15th, 2021.
COMMENTS
Comments are moderated and generally will be posted if they are on-topic and not abusive.
For more information, please see our Comments FAQ