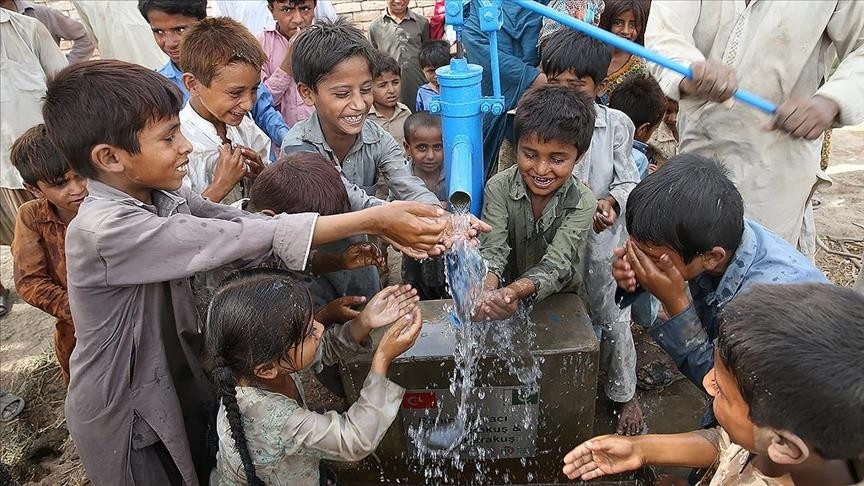 ---
RAWALPINDI:
The water crisis in Rawalpindi city and cantonment areas has further deepened amidst rising temperatures.
The city requires 59 million gallons daily (MGD) of water, but it faces a shortfall of 13 MGD. According to an estimate, the supply in respect to demand has fallen below 50 per cent.
In 10 wards of Rawalpindi Cantonment Board (RCB), only 11.8 MGD is being supplied from Khanpur Dam against the requirement of 45 MGD. The water supplied from Khanpur and Rawal dams is insufficient to meet citizens' needs and they are forced to buy the precious commodity from water tankers.
As a result, many citizens have resorted to digging boring wells in their homes. However, the underground water level has dropped alarmingly to 650 feet and many boring wells have run dry.
Some 50 tube wells in RCB are also only providing 1.8 MGD, which is insufficient.
Read IRSA slashes provincial water share
The water supply from Khanpur Dam to Chakala Cantonment Board (CCB) is one MGD on alternate days while it is getting supplied two MGD from tube wells. The demand for CCB is around 30 MGD.
The densely populated areas of the city and cantonment, including Dhok Syedan, Dhok Gujran, Siham, Range Road, Dhok Banaras, Dheri Hassanabad, Tile Mohri, Gulistan Colony, Sir Syed Road, etc. are witnessing an acute water shortage.
The Water and Sanitation Agency (WASA) currently has 46 MGD available daily from Khanpur and Rawal dams and its 460 tube wells. When contacted WASA Managing Director (MD) Raja Shaukat Mehmood said that it was no longer possible to address the water problem of supply from tube wells and Khanpur and Rawal dams.
RCB spokesperson Qaiser Mehmood said that there is an enormous gap between demand and supply in the cantonment. However, the board is making efforts to supply water in all areas through better water management.
CCB ex-Vice President Raja Irfan Imtiaz said that the water crisis is intensifying in the cantonment areas.
Published in The Express Tribune, August 14th, 2021.
COMMENTS
Comments are moderated and generally will be posted if they are on-topic and not abusive.
For more information, please see our Comments FAQ