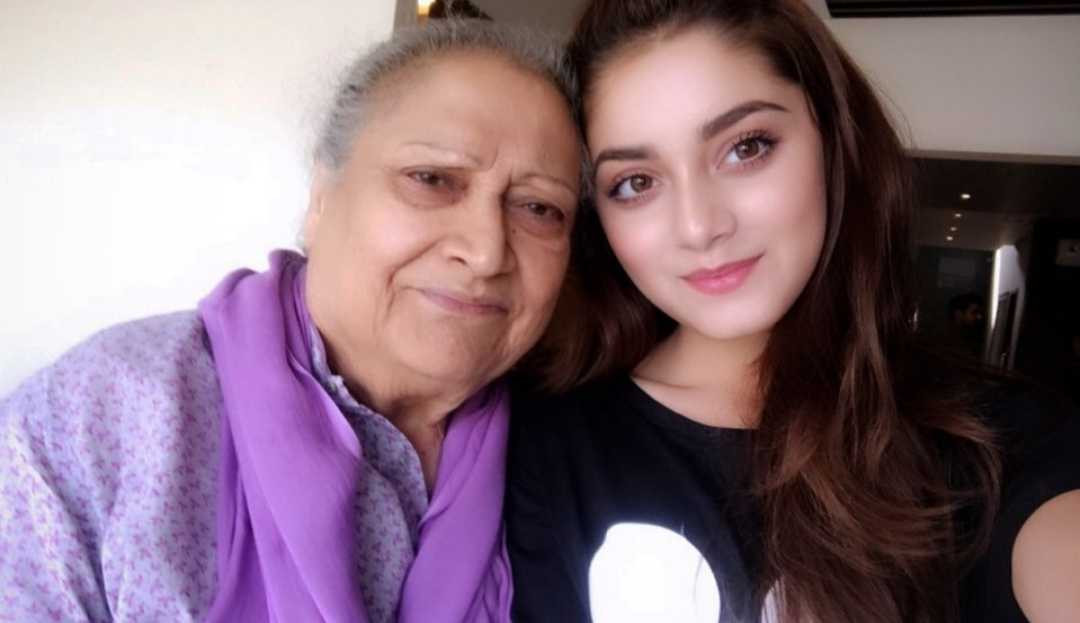 ---
Actor Alizeh Shah took to Instagram to mark the passing of veteran actor Durdana Butt. The Ehd-e Wafa actor posted a picture of herself with Butt, expressing her grief in the caption. She wrote, "Inna lillahi wa inna illaihi raajioon. Still can't forget this day jis din aap mujh se pehli dafa milay thay [the day I first met you] and you told me, 'Dunya bohot zaalim hai, beta. Apna khayal rakha karo' [The world is a cruel place. Take care of yourself]."Shah continued, "Who knew ke woh mulaaqat pehli aur aakhri hogi [Who knew that meeting would be our first and last]. I hope you're in a good place now."
Butt, who became a household name because of her roles in Pakistani television classics such as Sultana Sahiba in Aangan Terha and Bibi in Tanhaiyaan, passed away in Karachi on Thursday. It was announced that she had been placed on a ventilator last week. The renowned star was 83 and had been battling both cancer and Covid-19.
Mourning Butt's loss, actor-producer Usman Pirzada had shared, "She was a well-behaved lady with impeccable manners. I have a very long association with her. She was our senior and I learned a lot from her. I did my first play in 1973 with her, and since then we shared a cordial relationship. She was a talented actor and a dedicated educationist. Her death comes as a real shock to me."
This was followed by actor and TV host Ahmed Ali Butt, who wrote on his Instagram story, "I was blessed to be her student when I was in school. You are and always will be pure love. Your humour, compassion and empathy are what I will always remember you by. May Allah bless your soul. Ameen."
COMMENTS
Comments are moderated and generally will be posted if they are on-topic and not abusive.
For more information, please see our Comments FAQ