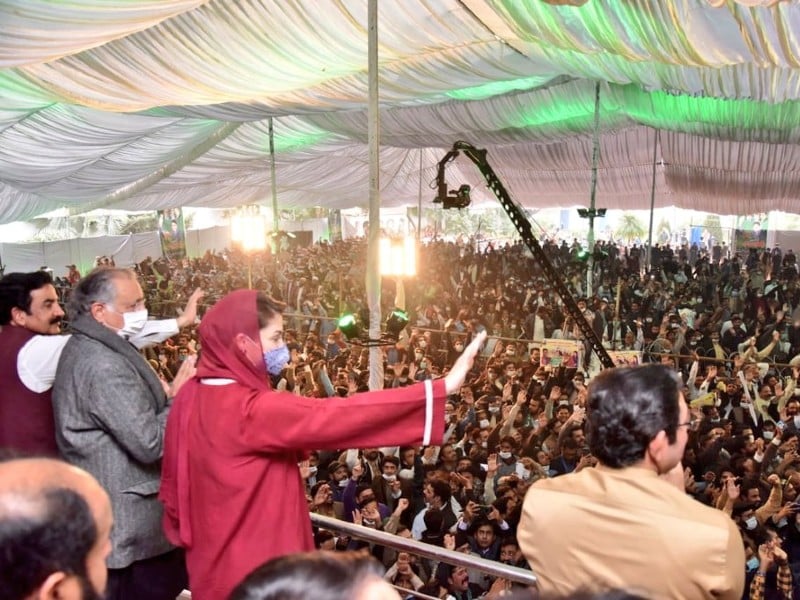 ---
RAWALPINDI:
The Pakistan Muslim League – Nawaz (PML-N) on Wednesday issued tickets to 20 candidates for the cantonment elections after long deliberations. The election board headed by former prime minister Shahid Khaqan Abbasi interviewed almost 100 candidates and chose 20, including 10 former cantonment members.
Sources in PML-N said the candidates contesting elections from Chaklala Cantonment Board (CCB) include Raja Pervez Akhtar from ward-1, Chaudhry Rizwan Kakku from ward-2, Malik Pervez Akhtar from ward-3, Chaudhry Genghis Khan from ward-4, Chaudhry Mujtaba Ahmed from ward-5, Malik Azhar Naeem from ward-6, former vice president Raja Irfan Imtiaz from ward-7, Aurangzeb Qureshi from ward-8, Muhammad Jameel from ward-9 and Chaudhry Khurram from ward-10.
The ticket-holders from Rawalpindi Cantonment Board (RCB) include Salman Haider Raju Shah from ward-1, Tahir Ayub from ward-2, Arshad Qureshi from ward-3, Rashid Khan from ward-4, Malik Imran from ward-5, Malik Mansoor Afsar from ward-6, Malik Amjad Ali from ward-7, Hafiz Hussain Ahmed Malik from ward-8, Chaudhry Abdul Shakoor Gujjar from ward-9 and Malik Munir Ahmed from ward-10.
READ PML-N- demands forensic audit of Sialkot by-polls
The internal conflicts in the party resulted in ticket deprivation for former RCB members, including former vice president Raja Jehandad Khan, Malik Usman, Shahid Mehmood Mughal and Malik Sajid Mehmood. Malik Sajid Mehmood will now contest on a PTI ticket and Malik Usman will contest as an independent candidate whereas Shahid Mehmood has announced his support for the PTI candidate.
Meanwhile, former PML-N members Alhaj Khalid Mahmood Butt and Chaudhry Khurram Shehzad have been ousted from electoral politics this year.
The PML-N has awarded a ticket to Tahir Ayub in RCB ward-2 instead of Maqbool Shaukat who is popular among the voters while Salman Haider Raju Shah has been given the ticket in ward-1 instead of former member Malik Usman.
Ward-8 of RCB has remained the most contentious as Malik Ammar, son of prominent PML-N leader Malik Fazlur Rehman Sethu, had been aspiring for the ticket for the past three weeks against former vice president Hafiz Hussain Ahmed Malik.
Owing to these political rifts, the party is expected to face stiff competition from PTI after ruling cantonment politics for the last 28 years.
Published in The Express Tribune, August 12th, 2021.
COMMENTS
Comments are moderated and generally will be posted if they are on-topic and not abusive.
For more information, please see our Comments FAQ