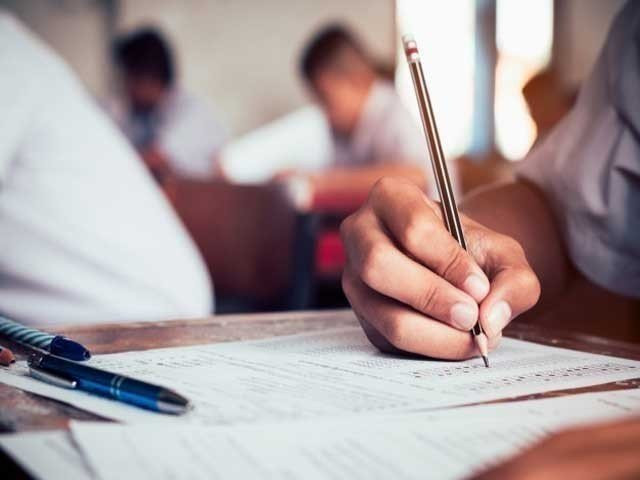 ---
BAHAWALPUR:
Examinations in all departments of Islamia University of Bahawalpur were abruptly postponed on Wednesday due to the arrival of the Prime Minister of Pakistan Imran Khan
The day-long visit by the premier to Bahawalpur will see the inauguration of various development projects, an address at the Kissan Convention and the distribution of Kissan Cards among farmers.
The university is conducting the mid-term and final examinations of the spring semester. According to reports, dozens of examinations spread over multiple departments were postponed.
According to the notification issued by the university administration, the postponed exams would be taken after the last paper as per the date sheet. The administration also added that examinations in the main Bahawalpur campus were cancelled due to security reasons
The Pakistan Tehreek-e-Insaf workers protested and expressed their resentment during the PM's visit to Bahawalpur. They wanted to go into the convention area but were not allowed due to security measures.
Read More: Online education: the new abnormal
Security was at high alert at Islamia University Baghdad Al-Jadeed campus before the arrival of the premier
Workers blocked vehicles entering the university during the protest. They said they would not let others go inside unless security allowed them inside as well.
One of the protestors Rizwan Wasim said that he had been an ideological activist of PTI and was not being allowed to go inside the university in the name of security.
Wasim said that he has been jobless and was suffering from financial hardship and there were strict conditions to secure a loan. He chanted slogans demanding loans for workers and the voters.
'I want to meet my leader Imran Khan and his family,' he said.
COMMENTS
Comments are moderated and generally will be posted if they are on-topic and not abusive.
For more information, please see our Comments FAQ