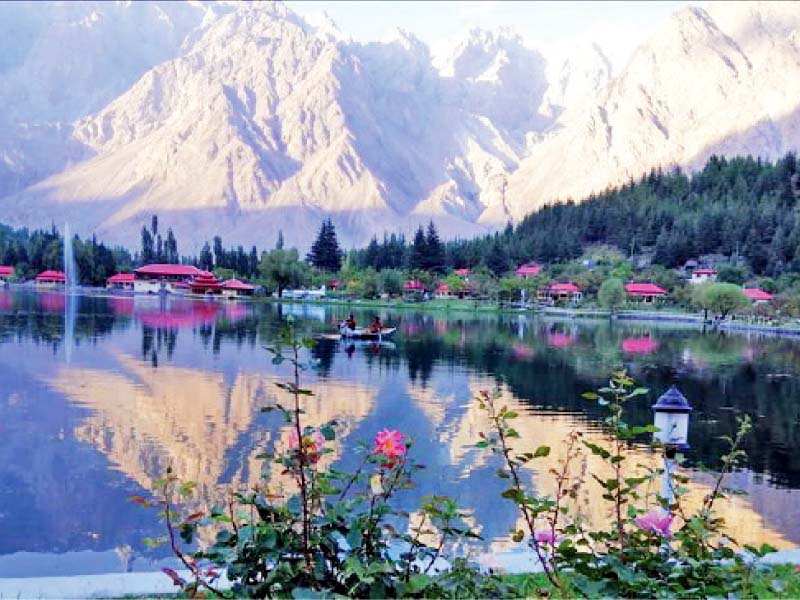 ---
PESHAWAR:
The Khyber-Pakhtunkhwa (K-P) government has failed to open the government rest houses and official residences located in the hill stations for the tourists in the province despite an announcement by PM Imran Khan three years ago.
In this tourism season even online booking of the rest houses has been stopped due to unknown reasons.
It is worth mentioning here that three years ago PM Imran Khan had announced that all the rest houses and government residences at the hill stations including Chief Minister House in Nathia Gali, Governor House, Speaker House and IG House as well as rest houses of the different departments will be opened for tourists and the general public. After the announcement, even the online booking had been launched by the Tourism Department. This summer, however, due to unknown reason this booking has been stopped.
For the past several months, a message has been given on the official website of the Tourism Department in which they are informed that the booking is stopped for one week only.
"There are 120 government owned residences located in the hill stations in which 47 could be repaired and used but facilities are not available there and most of the residences could not be handed over by the departments," informed an official while talking to The Express Tribune, adding that most of the buildings need change of water pipes and other repairs.
He said that tender has been issued for the repair of 19 buildings.
When contacted, a spokesperson of the Tourism Department said that the lease and repair of these buildings was yet to be completed and that was why they had stopped online booking.
"The tourists and general public could book a camping pod installed in Swat and other areas for their outdoor adventures but the online booking of the rest houses has been stopped due to these factors," he said, adding that once the lease and handing over is completed and all the repair work is done, then the online booking will be restored.
It may be recalled that in 2019, the K-P government had announced opening the Nathiagali Governor House for the general public and even started online booking for tourists. Next year five government rest houses in Nathiagali were handed over to Tourism Department for tourists use. All these announcements, however, remain announcement only.
Published in The Express Tribune, August 11th, 2021.
COMMENTS
Comments are moderated and generally will be posted if they are on-topic and not abusive.
For more information, please see our Comments FAQ