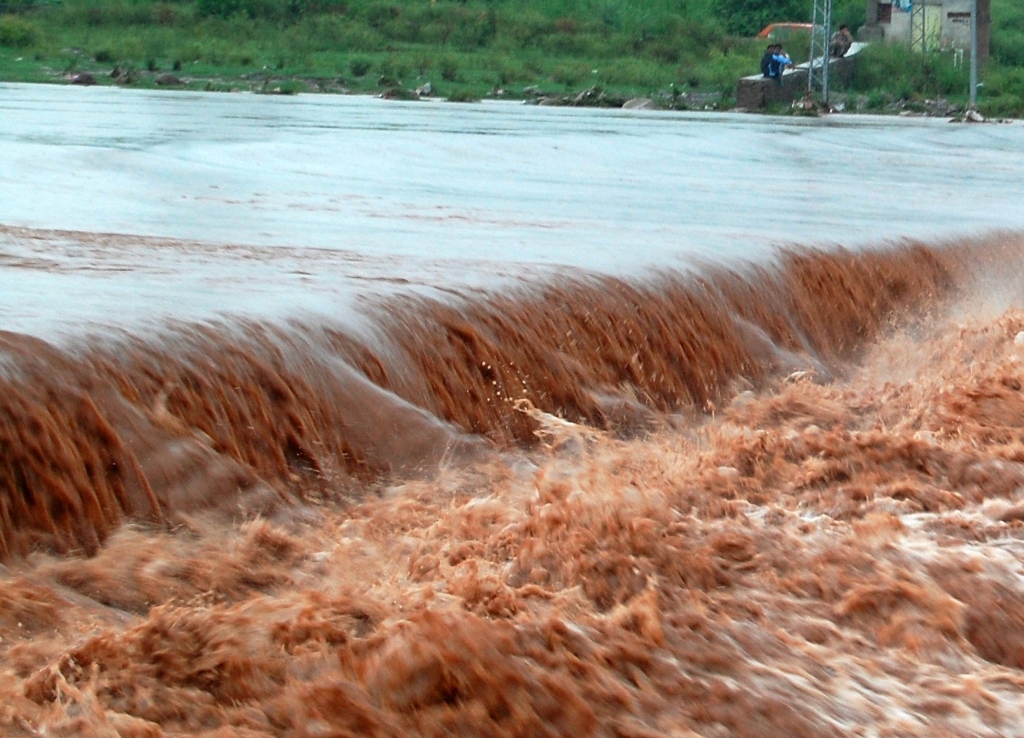 ---
RAWALPINDI:
Though the risk of monsoon flooding has been averted in Nullah Leh this year, the flood red alert will end in September, officials said.
They said that eight flood relief camps that were built around different parts of the city will remain operational. While the civil defence volunteers will also remain on duty and the flood control room will continue to function round-the-clock till September.
According to the officials, despite a record 135 millimetres of rain in the catchment areas of the twin cities, Nullah Leh did not overflow.
Rawalpindi Development Authority Vice Chairman Haroon Kamal Hashmi told The Express Tribune that Nullah Leh had thoroughly been cleaned with the use of heavy machinery at Rs40 million this year.
Read More: CM orders flood prevention plan
He said that major drains in the city and Cantonment have also been dredged by the Metropolitan Municipal Corporation and the Rawalpindi Cantonment Board, which averted flooding this year.
The RDA senior official said that 50,000 to 60,000 cusecs of water passed through Nullah Leh at the key point of Gawalmandi. Water flowed without hindrance owing to the dredging of the major drain, he said.
He said that there remains a high risk of flooding from July 15 to August 15, which has passed with no trouble this year and there is no forecast of heavy rains for the next 30 days.
The official said that despite the satisfactory situation, drain cleaning operations will continue till the flooding season is over.
In addition, he said, special surveillance was also being carried out at narrow points Nullah Leh.
"Dumping of building materials and garbage in the nullah is also strictly banned. The drain is also being monitored at night," he said, adding that encroachments along the Nullah and major drains had been demolished. The RDA official said that torrential rains also raised the groundwater table while Rawal, Khanpur and Simli dams have filled to the brim.
He explained that the Rawal Dam has a storage capacity of 1752 acre-feet, whereas at present it has a water storage capacity of 1750.5-acre-feet. Khanpur Dam has a storage capacity of 1982 acre-feet and at present, it has 1900 acre-feet of water. There is also water in their catchment area.
Simli Dam, which only supplies water to Islamabad, is also full of water, he said.
Federal Parliamentary Secretary Sheikh Rashid Shafiq told The Express Tribune that the construction of the expressway on Nullah Leh is necessary to prevent floods.
The work on the expressway will begin before the monsoon next year, he said. He said that the final approval of the expressway is expected to be given in September.
Published in The Express Tribune, August 11th, 2021.
COMMENTS
Comments are moderated and generally will be posted if they are on-topic and not abusive.
For more information, please see our Comments FAQ