 ---
Rabia U Jabbar's latest clothing brand known as RUJ is a reflection of her own classic style. Easy breezy silhouettes carved out of the most luxurious and pure silks to bring out the best in you. The modern silhouettes and striking colour combinations are all you need to stand out this summer. "Nymah" is the brand's debut everyday luxury wear collection which pays an ode to the women of today. Clad in glamour with simplistic charm, each garment is set to make today's woman feel her best.
Nelly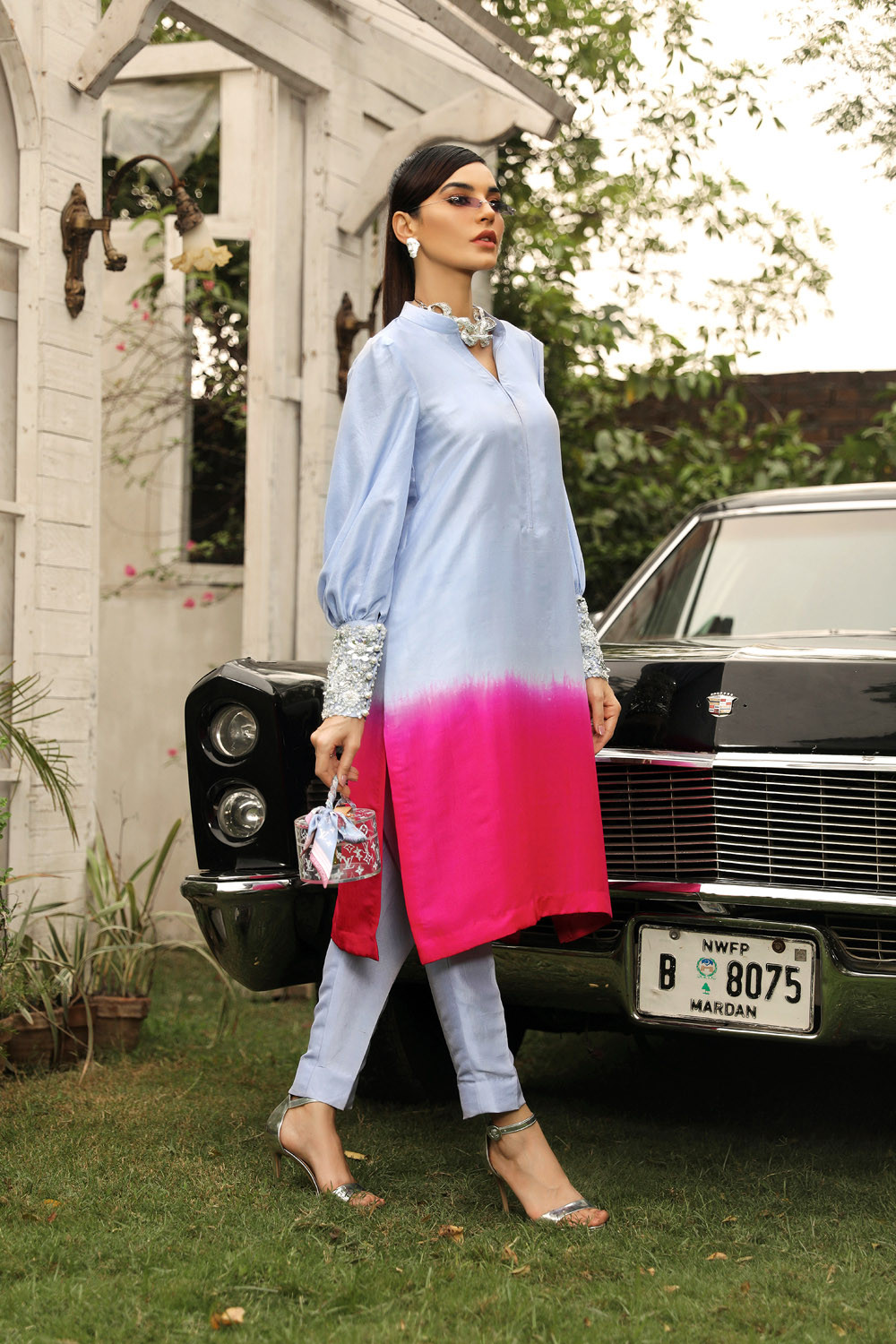 A serene shade of stone blue with a contrasting fuchsia tie and dye is stitched in an A-Line silhouette. The shirt features balloon sleeves with hand crafted cuffs in pearls and crystals. The right amount of glam and comfort.
Esfir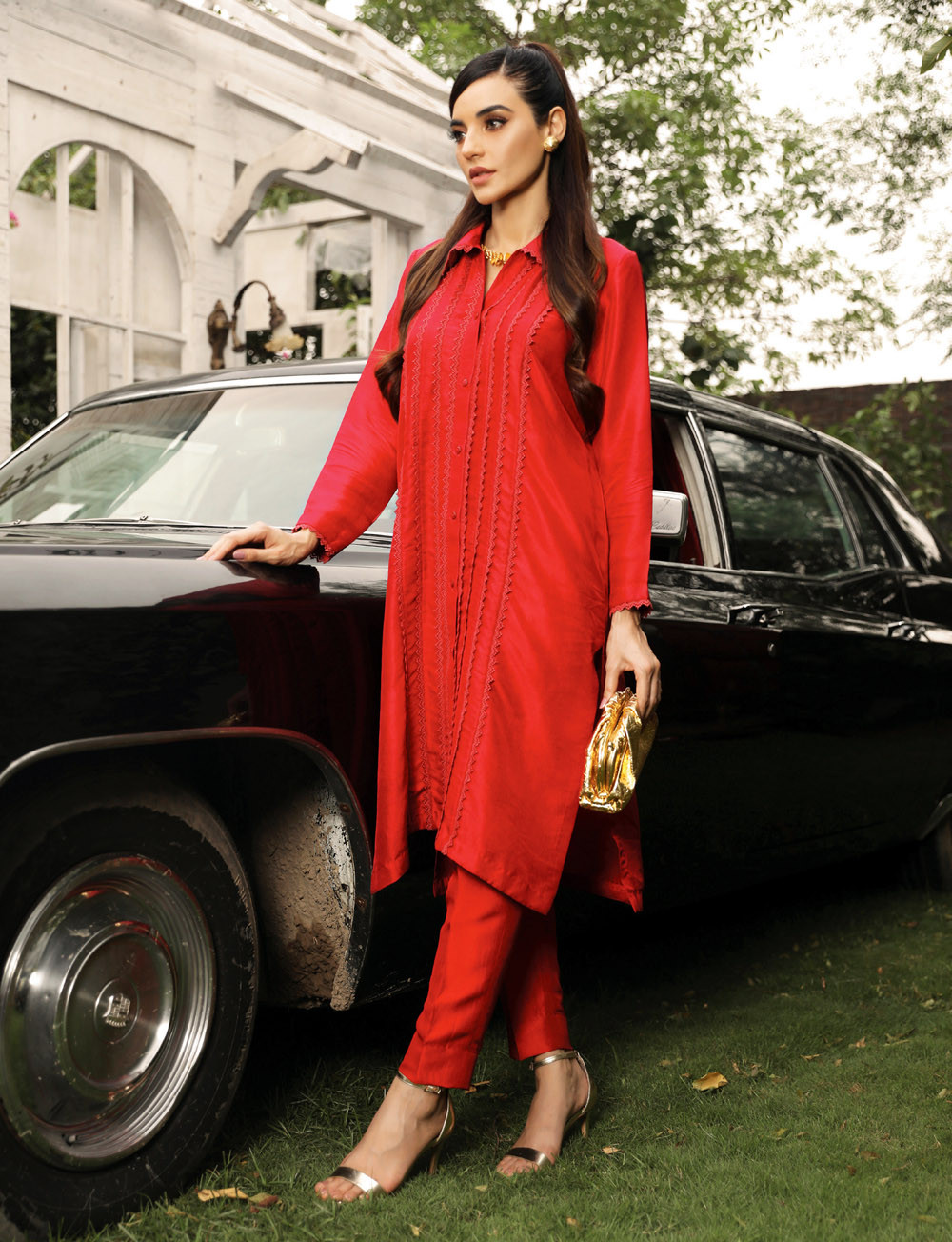 Rendered in the most rustic shade of crimson, Esfir features a button down shirt dress silhouette with matching dainty lace detailing and matching trousers.
Heyleh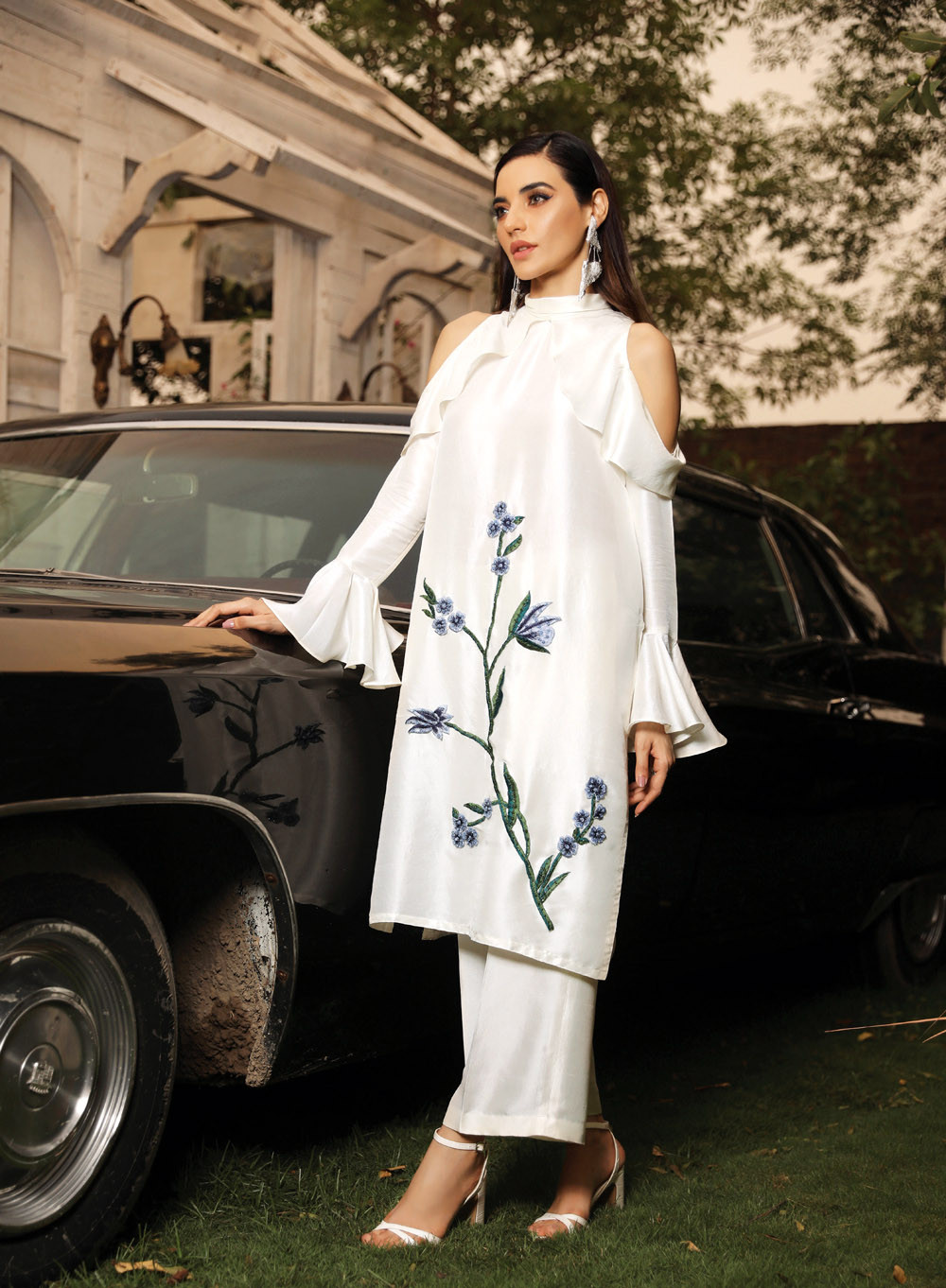 Carved out of pure white raw silk, this design features dramatic cold shoulder details with ruffled sleeves. The shirt has a delicate floral embroidered front with matching loose trousers.
Ayleen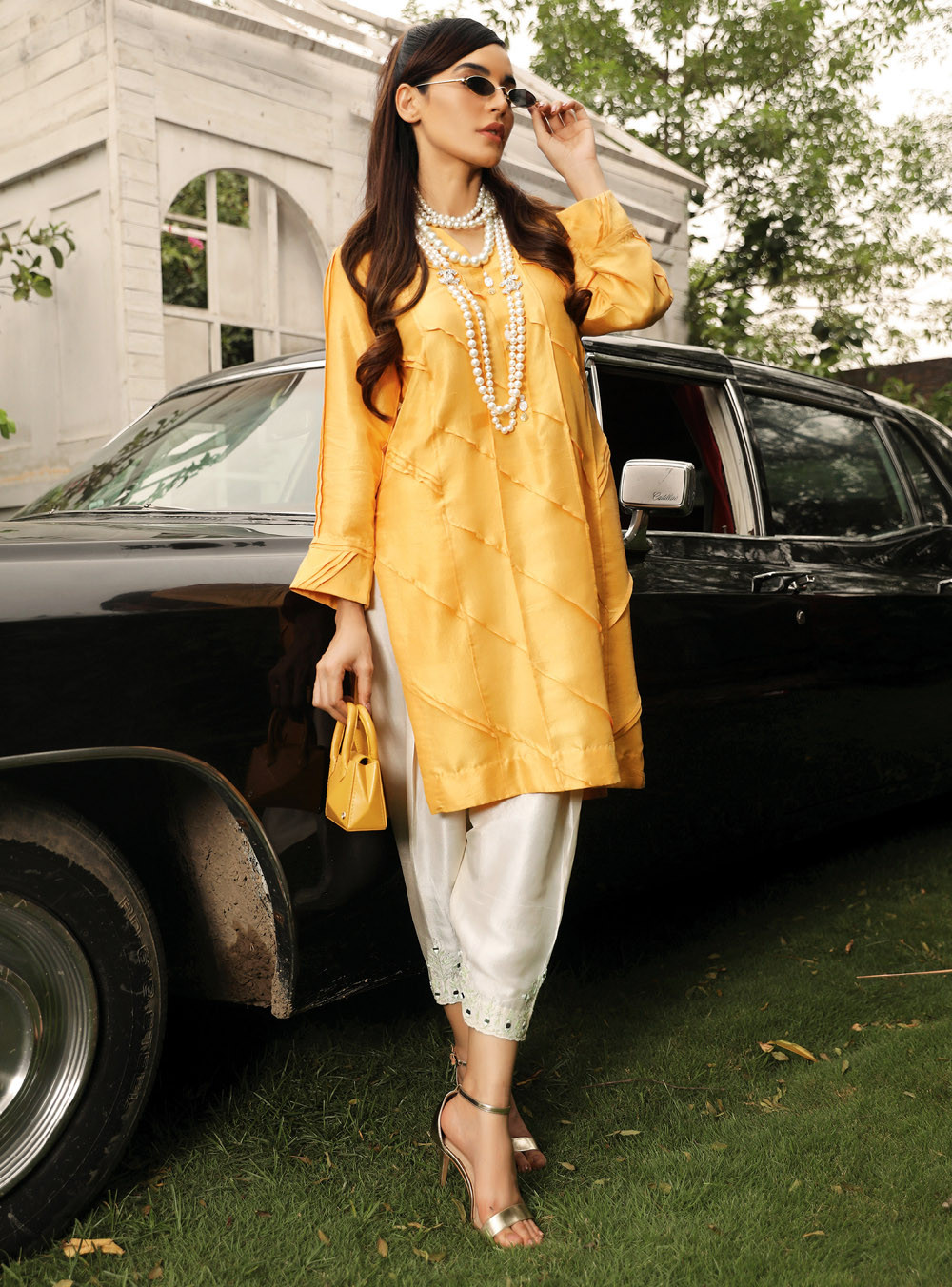 Ayleen features a tempting mango yellow raw silk panelled tunic. This minimal shirt sports a pleated and panelled front with contrasting slim shalwar.
Laleh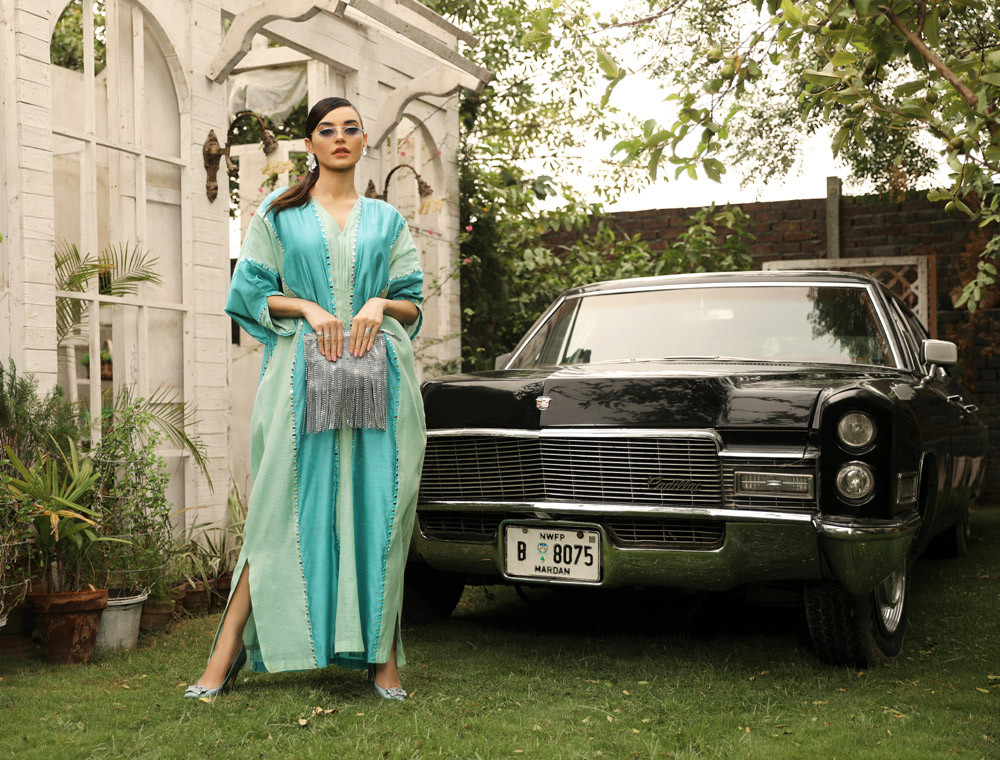 Calming shades of cyan and jade green cotton net is stitched together to form the base for a stunning kaftan. The panels are stitched together with hand laid mirror embellishments making this the top choice for the blazing summer months.
COMMENTS
Comments are moderated and generally will be posted if they are on-topic and not abusive.
For more information, please see our Comments FAQ