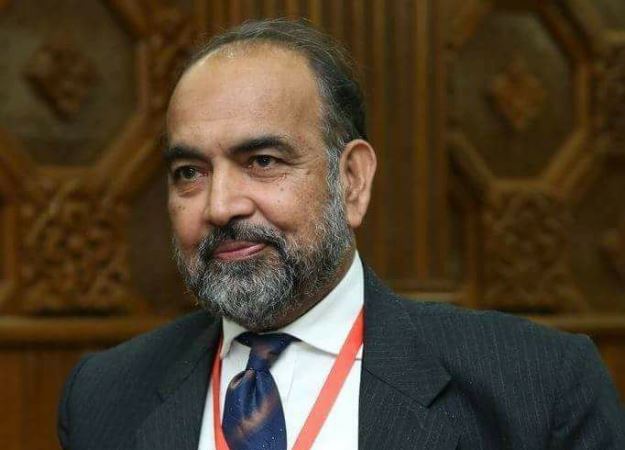 ---
ISLAMABAD:
The Council of Islamic Ideology (CII) on Monday strongly condemned the attack on a Hindu temple in Bhong Sharif, district of Rahim Yar Khan.
In a statement, CII said the assailants who vandalised the religious site had violated important national documents such as the Paigham-e-Pakistan as well as the Constitution, which guaranteed the protection of the lives, property and worship places of all resident non-Muslims.
It said no individual or group could be allowed to demolish or besiege sacred religious places of any religion, therefore, any such act was a clear violation of Islamic law.
"All perpetrators must be prosecuted in accordance with the law so that no one will have the opportunity to do so in the future."
Read 52 rounded up in RYK temple attack case
The CII said the temple vandalism by the evil elements has dealt a severe blow to the ongoing interfaith harmony efforts in the country, which has tarnished the country's aspirations for peace and security.
Lauding Prime Minister Imran Khan and the Punjab government for responding by taking prompt action and arresting the accused, the council welcomed the government's decision to rebuild the demolished temple.
"Chief Justice of Supreme Court of Pakistan has taken commendable steps by taking timely action, which will lead to significant progress in bringing the evil elements to justice," the CII statement added.
On Friday, the National Assembly unanimously passed a resolution to condemn the attack, terming it a conspiracy to damage the soft image of the country.
The house was informed that the government had taken notice of the incident, while a police case had been lodged and action taken in this regard to arrest those responsible for damaging the temple. APP
COMMENTS
Comments are moderated and generally will be posted if they are on-topic and not abusive.
For more information, please see our Comments FAQ