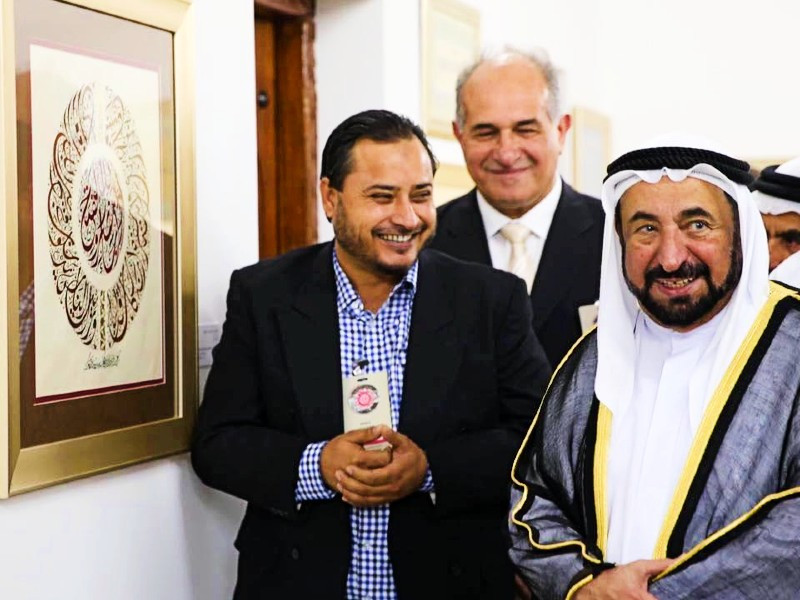 ---
PESHAWAR:
It takes some kind of cosmic fluke for heavens to smile on you and change your destiny, regardless of what your current circumstances tell you.
This is how Abdul Haq Buneri now looks at his journey when he recalls an ostensibly inconsequential meeting with His Highness Sheikh Sultan, the sovereign ruler of the Emirate of Sharjah, that altered the entire trajectory of his life.
Once a working-class immigrant in the United Arab Emirates (UAE), barely making ends meet by driving a taxi, Buneri has registered himself on the world stage with his mesmerising art of calligraphy, which he mastered reluctantly after losing his job as a cab driver.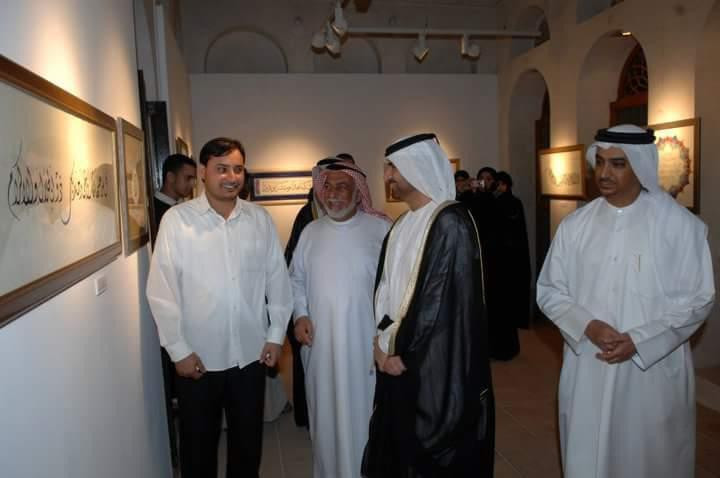 The story begins in 1998 when he moved to the UAE from Khyber-Pakhtunkhwa's district Buner to work as a labourer.
For a couple of years, his sole ambition in the country was to secure a driving licence and, by the same token, materialise a dream of a flourishing career.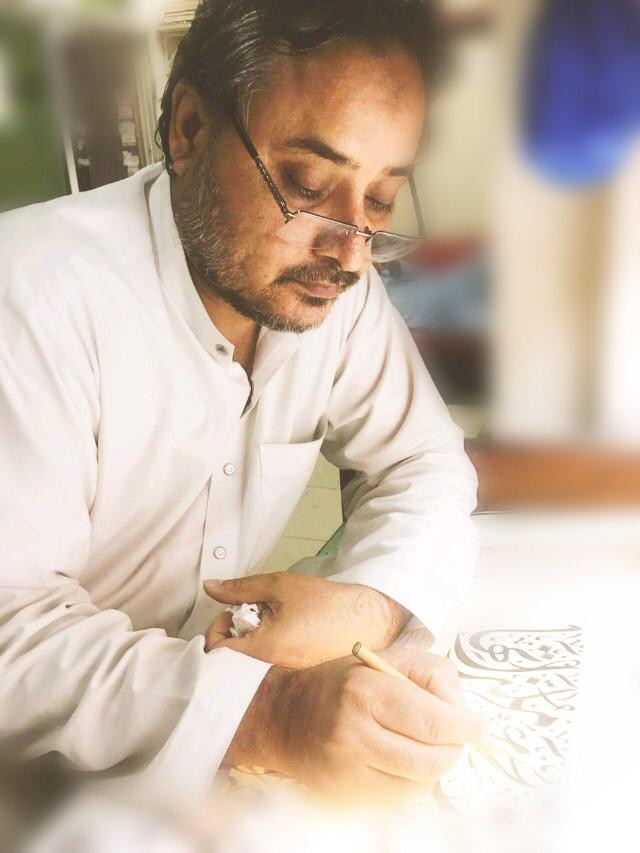 But his dream evaporated when the government banned private taxi ownership and handed over the entire business to companies.
In the hindsight, this was luck playing in Buneri's favour, for destiny had stored something else for him. "I joined Sharjah Culture Department as a bus driver and was sent to Sharjah Calligraphy Centre where I would pick and drop students learning calligraphy," he tells The Express Tribune.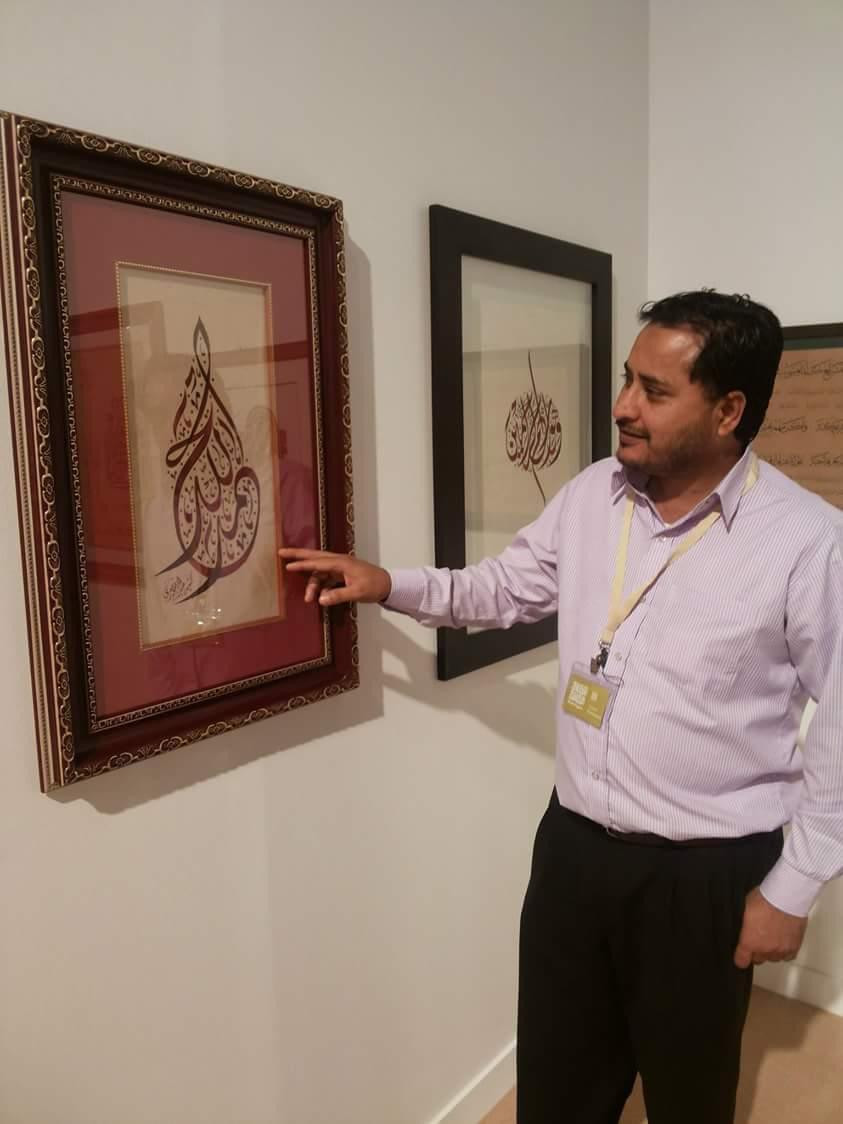 Also read Young Kashmiri artists seek to reinvent calligraphy
Dr Muhammad Farooq AlHaddad, an artist of Syrian descent and calligraphy teacher at the centre, who would often find Buneri waiting for the students for hours, convinced him to take calligraphy classes.
"Initially, I didn't like it as the only thing I cared about was to earn money and sustain my family back home. I found calligraphy sort of a dull art," Buneri said, recounting the somewhat surreptitious manner in which his career as an artist unfolded.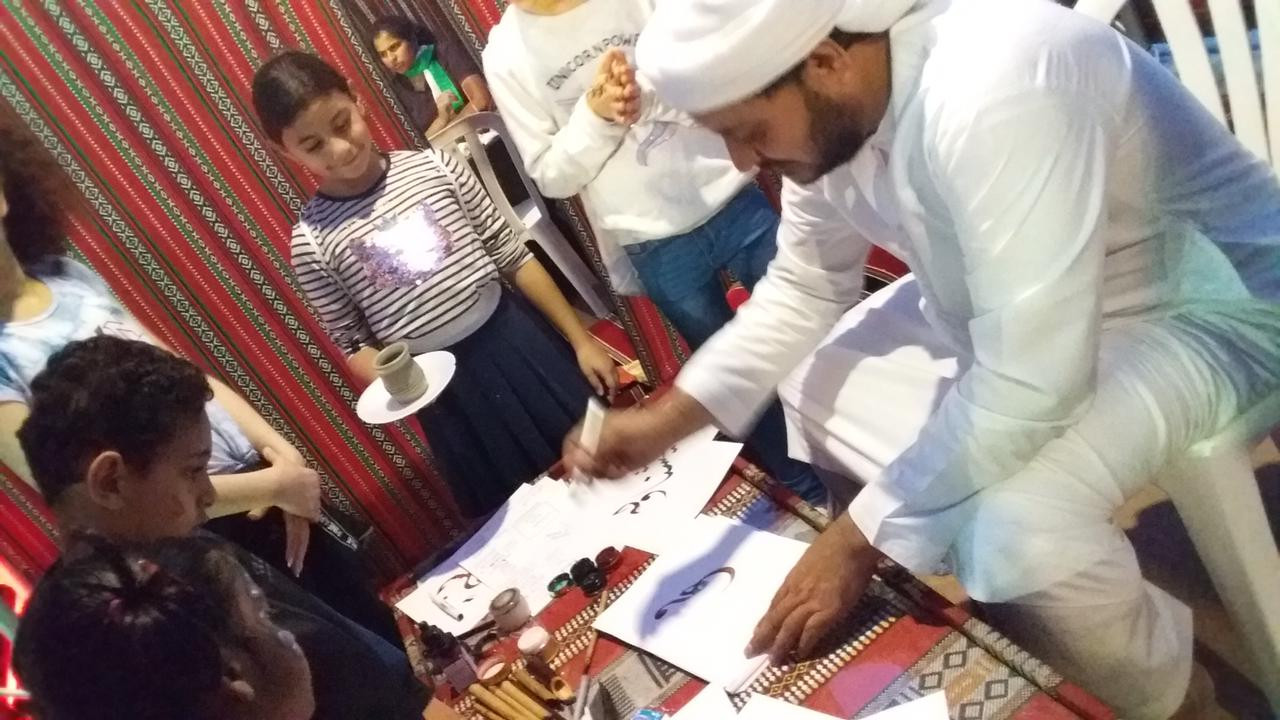 The "moment" finally arrived Buneri participated in the Sharjah International Calligraphy exhibition in 2014. His work easily passed through the initial rounds. "There were thousands of calligraphic works from around the Arab world. My piece made it to the selected few hundred."
"When His Highness Sheikh Sultan came to the opening ceremony of the exhibition, the director of the competition introduced me to him and told him that I was the centre's bus driver and was also competing in the exhibition," Buner said, his eyes glittering with joy.
"The sheikh started speaking to me in Urdu, impressed by my hard work and devotion. He pointed to me and told his ministers about how despite being a bus driver I had invested energy and time for art. His Highness gave me $2,500 and took my artwork with him."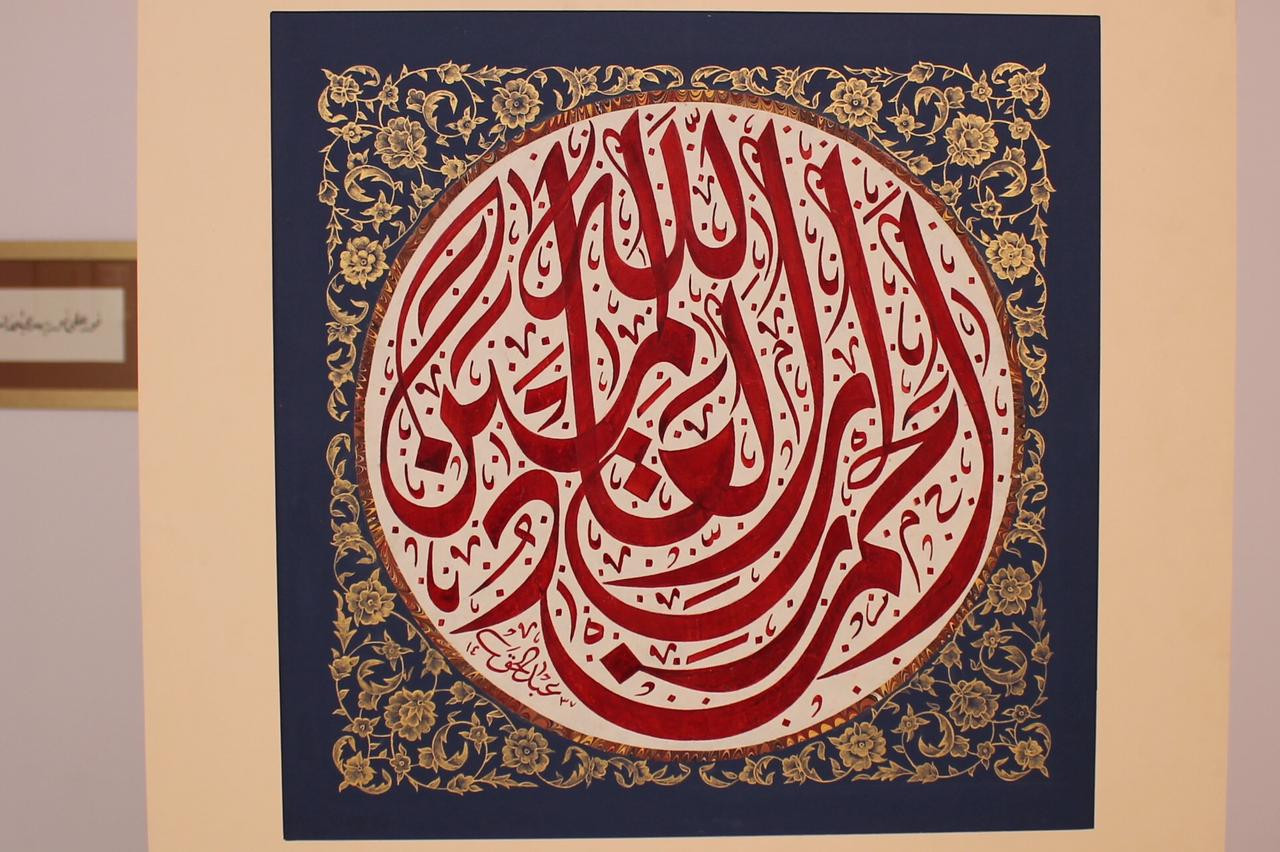 It was Sheikh's generous acknowledgement that provided Buneri with a much-needed boost of motivation to continue with calligraphy.
"The realisation somewhat suddenly dawned upon me, taking away all my inhibitions, that what I have been pursuing reluctantly carried the enormous potential to earn me fame, respect and money. That was the moment when I decided to start taking it more seriously."
Abdul Haq Buneri has earned about 20 certificates and participated in all major exhibitions in the Gulf country. His mentor, Dr Farooq Al- Haddad, acknowledges his talents and the efforts that he puts into his work. "His success is all because of his hard work. He totally deserves it. This is just the start," he told ET.
COMMENTS (2)
Comments are moderated and generally will be posted if they are on-topic and not abusive.
For more information, please see our Comments FAQ