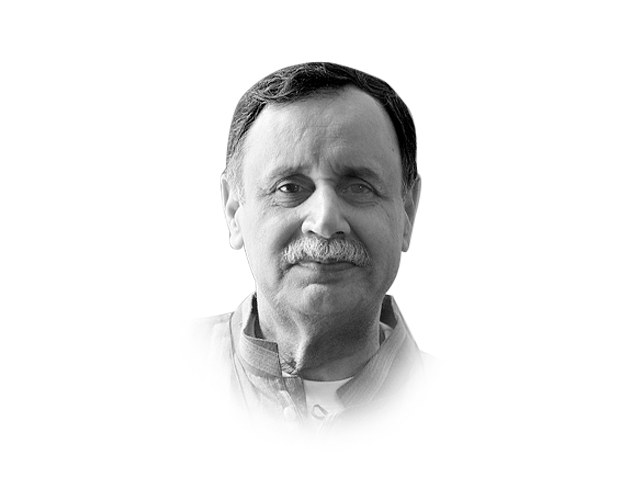 ---
Down a long and narrow winding street, fifteen minutes from the main National Highway in Deh Landhi is a 200-bed healthcare centre called the Koohi Goth Hospital. A unique place where healing, compassion, humanity and learning come together in abundance to create a healthcare model that is worth emulating. It is refreshing to see how Koohi Goth has adopted numerous simple yet stunning processes on a self-help basis. One such process is a modern facial recognition system for the meal management of its staff and trainee nurses that not just recognises each individual but is also integrated with allocated time blocks, meal slips and payments.
Of the many concepts Pakistan could learn from Koohi Goth is how to determine if the dead have indeed died and the living are indeed alive. Today, an individual who dies in Pakistan will continue to have his SIM active, CNIC valid and his pension arriving till (if at all) the family obtains a NADRA-issued 'Death Certificate'. Pakistan could easily use digital technology to link NADRA with hospitals and graveyards across the country to enable NADRA to receive first-hand information on deaths and initiate downstream actions such as blocking pensions, SIMs, CNIC etc.
In 2015, the NBP revealed that a shocking number of 600,000 ghost pensioners were receiving pensions, even when the original recipients had long expired. A similar report in 2020 by Pakistan Post revealed that as many as 400,000 pensioners were no longer traceable. To curb the 'ghosts' from receiving the pension of the expired, additional layers of hurdles are routinely added to ensure that the genuine recipients are indeed still 'alive'. Fingerprint validation, affidavits and indemnity bonds drawn on stamp papers and forms signed and stamped by a serving grade 17 or above officer are some of the typical 'proof of aliveness' requirements. Sadly these barriers only add to the misery and runarounds of the 'alive', while the 'ghosts' continue to have a field day.
Pakistan could save Rs15 to 20 billion of 'ghost' pensions every six months by simply adopting the widely available face recognition technology to verify if a pensioner is alive or not. The algorithm used in many of these systems could provide a high accuracy of less than 1 in 30 million chance for a mismatch. The facial recognition systems are hugely more reliable than the finger biometrics. They have no issues of faded finger prints or of dysfunctional biometric machines. Most of all, facial validation does not require visiting any bank or an ATM machine – a great convenience for seniors.
The 'Proof of Aliveness' process using facial recognition begins by a one-time registration of each pensioner. This requires downloading a dedicated 'Aliveness confirmation App'. On opening the app, the individual is asked to register his name, CNIC, the organisation served, employee number, cell number and the date of birth. The individual is then asked to adjust his face within the frame on the screen, look at it for 5 seconds and then repeat the process to scan both sides of his/her CNIC. The data is simultaneously transferred, logged and recorded on a server.
The ongoing three monthly confirmation of 'aliveness' is performed by a pensioner opening the 'Aliveness Confirmation App' on his registered cellphone, adjusting his face within the frame on the screen for 5 seconds and reading out a 3-digit number (a one-time code generated afresh each time) that appears on the screen. The server at the other end matches the facial features and confirms (or denies) that the 3-digit code has been read correctly and in real time. If the Koohi Goth Hospital can do it, then certainly Pakistan too could adopt this facial recognition technology to save billions of rupees every year and provide a foolproof and hassle-free process to its 3 million pensioners.
Published in The Express Tribune, August 1st, 2021.
Like Opinion & Editorial on Facebook, follow @ETOpEd on Twitter to receive all updates on all our daily pieces.
COMMENTS (1)
Comments are moderated and generally will be posted if they are on-topic and not abusive.
For more information, please see our Comments FAQ