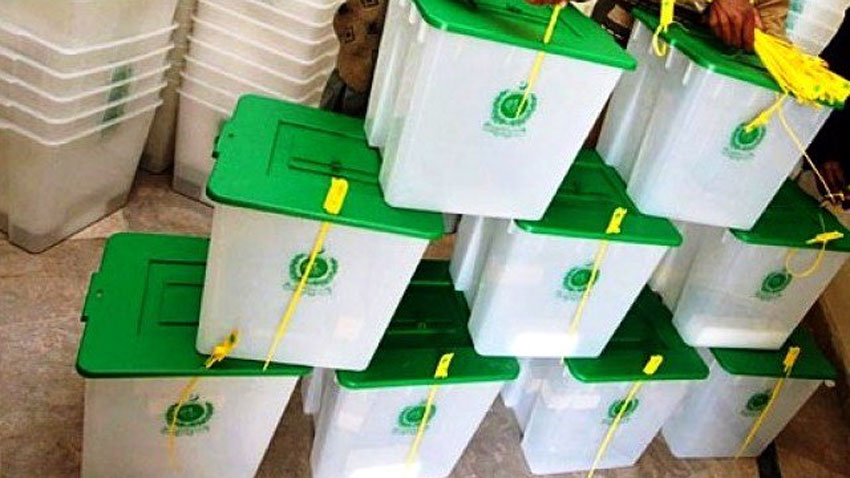 ---
ISLAMABAD:
The Free and Fair Elections Network (Fafen) on Thursday reported incidents of violations of electoral laws and rules in Sialkot's PP-38 by-poll.
The polls monitoring body in its report said there were incidents of "illegal campaigning and canvassing" at the majority of polling stations.
Its observers found an average of two violations per polling station.
Fafen noted that candidates and political parties fraying in the by-elections had set up camps within 88% of the polling stations. Around 50% of the polling stations observed partial compliance with Covid-19 standard operating procedures (SOPs), it added.
The other instances of violations pertained to procedural irregularities, mainly in voting and counting processes.
Fafen observed that Form-45 was not pasted outside five polling stations -- a mandatory requirement under Subsection 14 of Section 90 of the Elections Act, 2017.
The polling staff at one station refused to provide a copy of Form-45 to the Fafen observer.
However, the report added, no instance of unauthorised persons accompanying the voters behind the secrecy screen was received from any observed polling stations.
Moreover, the authorised polling agents, who were legally allowed to witness the polling process and object to any irregularity as defined under the law, were seated appropriately inside the polling booths at 122 (98%) of the polling stations and were able to observe the entire polling process firsthand.
Read More: PTI win in AJK elections
The report stated that although the turnout was lower in number if compared with that witnessed during the general elections of 2018, the by-election for PP-38 Sialkot attracted a large number of voters despite rainy weather and the ongoing fourth wave of the Covid-19 pandemic.
The PTI's vote bank has increased from 32.8% to 48.5% in the constituency as compared with 2018, while PML-N's vote bank has decreased from 46.6% to 43.6%.
On Wednesday, the PTI defeated its rival PML-N in Sialkot's PP-38 by-polls.
According to the results received from all 165 polling stations of the constituency, PTI candidate Ahsan Saleem Baryar stood first with 60,588 votes while PML-N candidate Tariq Subhani came in second with 53,471.
COMMENTS
Comments are moderated and generally will be posted if they are on-topic and not abusive.
For more information, please see our Comments FAQ