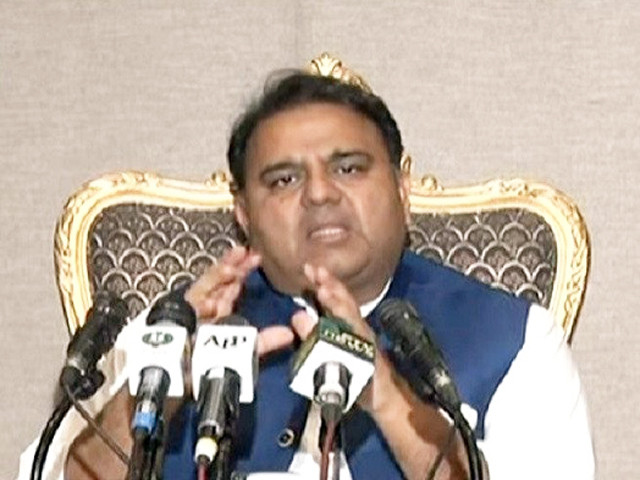 ---
ISLAMABAD:
Federal Minister for Information and Broadcasting Fawad Hussain on Thursday said that discourse by Prime Minister Imran Khan on Afghanistan, was a "treat," as the latter "single-handedly changed" the narrative on Afghanistan.
In a tweet, he said the PM's talk with Afghan media delegation, did elaborate the multiple aspects of Afghanistan policy.
Fawad alleged that previous governments were always sheepish on the issue since they lacked the initiative to formulate a clear policy.
Read Fawad links PML-N's defeat to 'anti-Pakistan' rhetoric
Tagging the video clip, he said the premier's talk with Afghan youth forum, was available online with Pashto and Darri subtitles.
Meanwhile, Fawad spoke at the signing ceremony of a MoU with the Bournemouth University, United Kingdom. "Pakistan can easily fetch $8.4 billion, a fair share from gaming and animation industries as the industry alone would surpass $300 billion target by the end of year 2021," he said.
The minister added that the gaming industry was the market of $550 billion and by the end of 2021, the animation industry alone will have surpassed the 300 billion target.
COMMENTS
Comments are moderated and generally will be posted if they are on-topic and not abusive.
For more information, please see our Comments FAQ