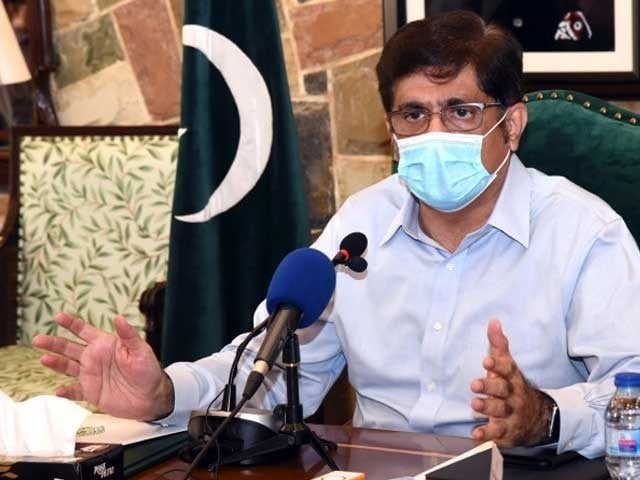 ---
KARACHI:
Chief Minister Sindh Murad Ali Shah on Thursday ordered increased security in the province in view of the emerging situation in Afghanistan due to the withdrawal of US and NATO forces from the war-torn country.
In his directives to the authorities, the chief minister directed law enforcement agencies to keep a strict watch on all proscribed and religious organisations and outfits.
Murad also directed the relevant authorities to keep a watch on hate-inciting material and other suspicious activities on social media.
The chief minister, on the occasion, announced that he will hold a meeting with religious scholars, and added that "We have to maintain unity within our ranks."
Also read 'US really messed it up in Afghanistan': PM Imran
"The rising population in Karachi is giving rise to crime, scarcity of water resources, load-shedding and unemployment," he said and asked the federal government to resolve the issue of illegal immigrants. "Pakistan is not a signatory of the Convention of Refugees of the United Nations."
In spite of this, he noted, "There is a liberal policy of the country regarding the refugees, causing many issues."
On the current law and order in Karachi, Murad directed the Inspector General (IG) police to overcome street crimes at all costs. "Police will have to take tough measures," he observed.
During the meeting, Murad was also informed that 254 people were killed in Karachi, mostly due to personal enmity during the year.
COMMENTS
Comments are moderated and generally will be posted if they are on-topic and not abusive.
For more information, please see our Comments FAQ