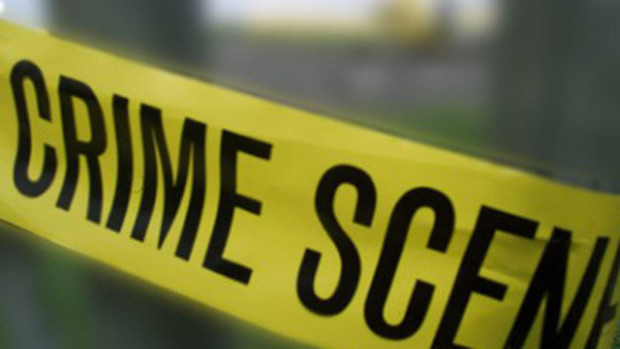 ---
KARACHI:
A six-year-old girl who was reported missing from Zaman Town, Korangi area was found murdered after being subjected to torture and rape, the police said on Monday.
A dozen suspects were rounded up and detained for questioning after the minor's body was found in a garbage dump near her house after a search of nearly eight hours.
The police said they received the complaint around midnight, after the child went missing from her house in Ghous Pak area around 9pm on Tuesday. The minor's father told the police that Maham had been playing outside their house when the power went out at 9pm. When the power supply was restored at around 10.30pm they realised she was missing and alerted the police after they had looked everywhere.
The search lasted through the night and at around 6am on Wednesday the police managed to find her body with her neck broken.
The deceased was shifted to Jinnah Postgraduate Medical Centre for medico-legal formalities and it emerged that the child had been subjected to rape, sodomy and then murder. There were multiple injuries to the head, body, including the neck and nose, and private parts, JPMC Additional Police Surgeon Dr Summaiya Syed told The Express Tribune. She added that samples have been collected for DNA testing and chemical examination and further details would be confirmed after the reports were received. The girl's clothes were also collected.
The police apprised that raids were carried out in various localities after the child's body was found in the garbage heap around three kilometres away from the house. Around a dozen suspects were arrested based on their reputation as 'bad characters'.
Read More: Minor girl molested, another thwarts rape
The police searched vacant lots and closed schools and other sites for potential clues besides inspecting the garbage heap for evidence.
Landhi SP Shahnawaz Chachar said that a wedding ceremony was held in the area on Tuesday night and videos from the wedding are being sought. He added that geofencing of the area was also being done to trace the suspects.
The police said an eyewitness saw the child's body being thrown in the garbage from a moving rickshaw. The statement was recorded and the investigation continued.
Meanwhile, speaking to the media, the aggrieved father said that the police did not fully cooperate when he reached the police station around 11pm on Tuesday night to lodge his complaint. The officers did not take him seriously, he said, pleading for justice from the government and higher authorities.
Published in The Express Tribune, July 29th, 2021.
COMMENTS
Comments are moderated and generally will be posted if they are on-topic and not abusive.
For more information, please see our Comments FAQ