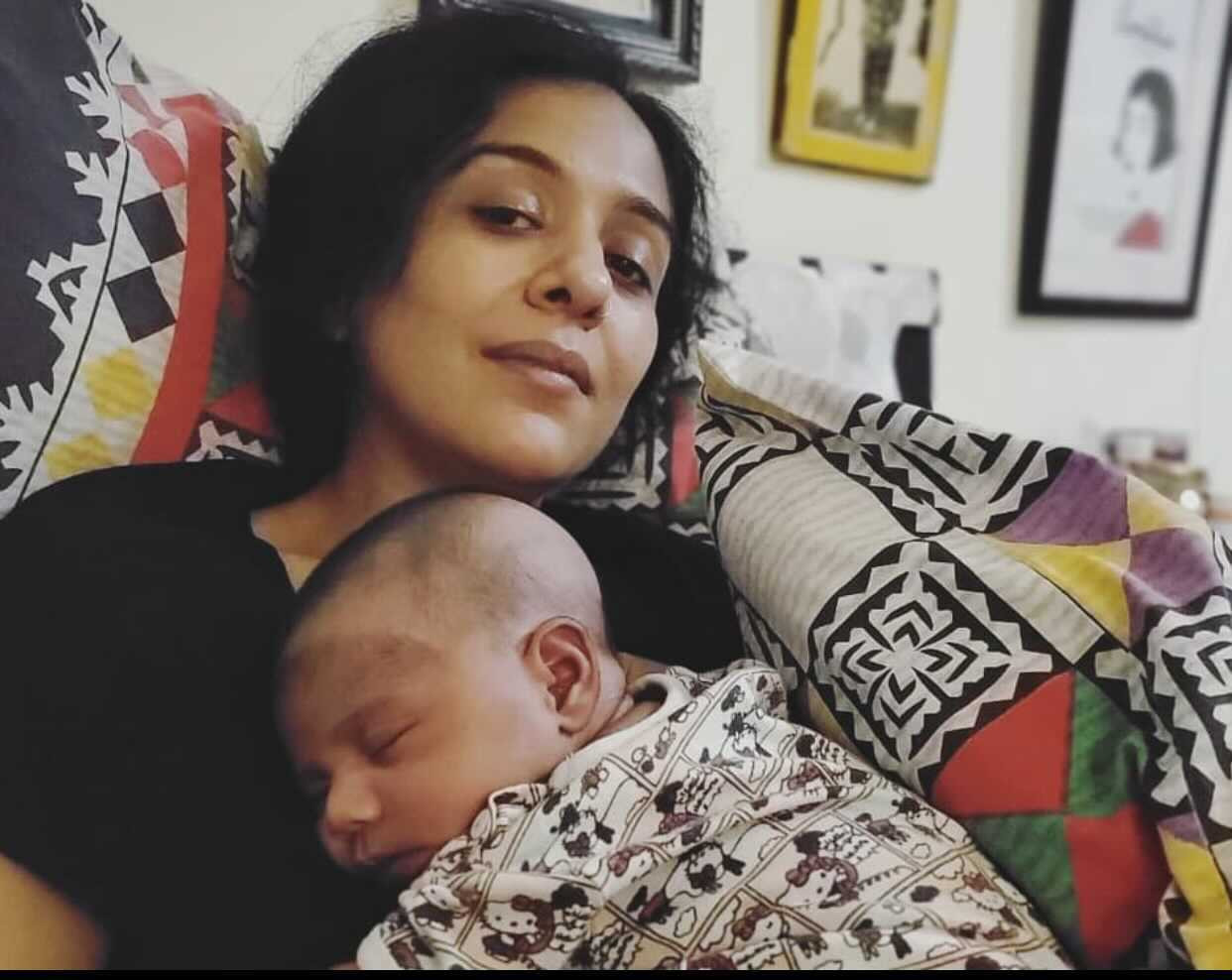 ---
As horrific details of Noor Mukadam's murder surface, women all over the country are hoping the legal course of justice will ensue. While Zahir Jaffer has been taken into custody along with his parents and accomplices, Pakistanis marched on Saturday to raise their voices against the ongoing killings of women.
Many, among celebs, have spoken up about raising better sons instead of questioning their daughters. Actor Yasra Rizvi, who recently embraced motherhood for the first time, vowed she would raise a man who would be empathic and respectful.
Taking to Instagram, the actor posted a picture of her son and wrote, "I vow to raise a son who is kind, humane, fair, compassionate and respectful."
She went on to add, "A man with whom women, children, transgenders, other men, animals, every living being feels safe, who is not threatened by women and their agency, who doesn't take their vulnerability as a license to exploit, whose first response is to empathise, who doesn't blame the victim, who understands that human life is precious and not anyone's to take, who knows that every human being has the right to choose, prosper and shine, who knows that he can't touch or for that matter speaks to anyone without their consent, who UNDERSTANDS that being a man is not a privilege its a responsibility!"
The Dunk star continued, "I don't know what we can do about the monsters we live amidst or the sham of a society we are a part of at present other than protesting its very existence but we can change the future by starting today."
"Be more mindful while raising your sons, pay that extra attention to your boys and what they are getting away with, stop them now from becoming the problem tomorrow," Yasra concluded.
Have something to add to the story? Share it in the comments below.
COMMENTS
Comments are moderated and generally will be posted if they are on-topic and not abusive.
For more information, please see our Comments FAQ