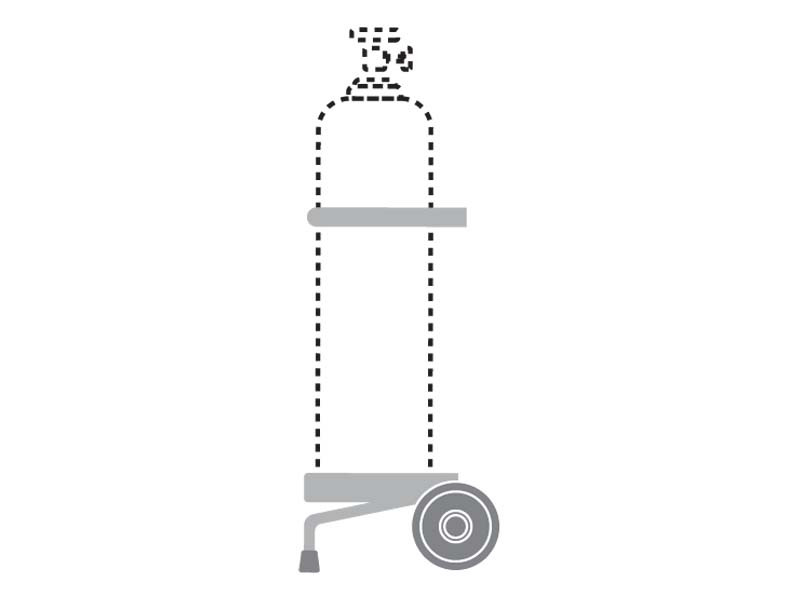 ---
KARACHI:
With over 25,922 new cases reported in the province over the past month, in addition to the emergence of the wildly contagious Delta variant, the fourth wave of Covid-19 has become an unassailable threat for the people of Karachi.
The new dark cloud that looms over the city of 20 million, has put a damper on the festivities of Eidul Azha for many. A day before the festival, caregivers of patients can be seen bolting to their nearest oxygen trader to secure a cylinder or two for their loved ones, before stores run out.
Eidul Fitr, a few months ago, triggered a 30 per cent increase in oxygen demand in Karachi, after which the slumping case numbers helped mitigate the shortage. However, this time around, with the SARS-CoV-2 Delta variant reportedly at large and showing no signs of pacification, the demand for the life-sustaining gas has seen a 50 per cent overall increase.
"Much of this is owed to people's precautionary stockpiling of oxygen cylinders in advance of the holidays," said Muhammad Kashif, a local oxygen supplier. A cylinder that can hold 1,800 pounds of oxygen, told Kashif, can last for 27-28 hours of continuous usage and cost between Rs1,500 to Rs1,800 in the market.
Read More: Covid hospitals in Karachi reaching capacity as Delta variant spreads
No shortage
Although there is no solid evidence available to verify any reports of black-marketing of the gas, there are some 70 dealers who are responsible for oxygen supply in the coastal city. Furthermore, dispelling rumors of oxygen shortage anywhere in the country, International Industrial Gases Ltd Director Sarfraz Khan said that the country's hospitals are being uninterruptedly supplied with 60 per cent of the 750 metric tonnes of oxygen produced daily by the private sector. Owing to which, oxygen plants are directed to remain functional during Eid holidays. "Say, even if there is an emergency or shortage of any kind, we will direct 100 per cent of oxygen production to healthcare and hospitals, as saving human life is our top priority," he told.
It is imperative to mention that out of the national figure of 750 metric tonnes, Sindh and Punjab are each responsible for producing over 350 metric tonnes of oxygen every day. While Balochistan only has the capacity to produce eight metric tonnes per day. "Much of Sindh's private oxygen production units are centered in Karachi, which currently has no shortfall. In fact, we have enough oxygen to also supply to other cities where the need is much higher, like Lahore," Sarfraz told The Express Tribune.
Published in The Express Tribune, July 21st, 2021.
COMMENTS
Comments are moderated and generally will be posted if they are on-topic and not abusive.
For more information, please see our Comments FAQ