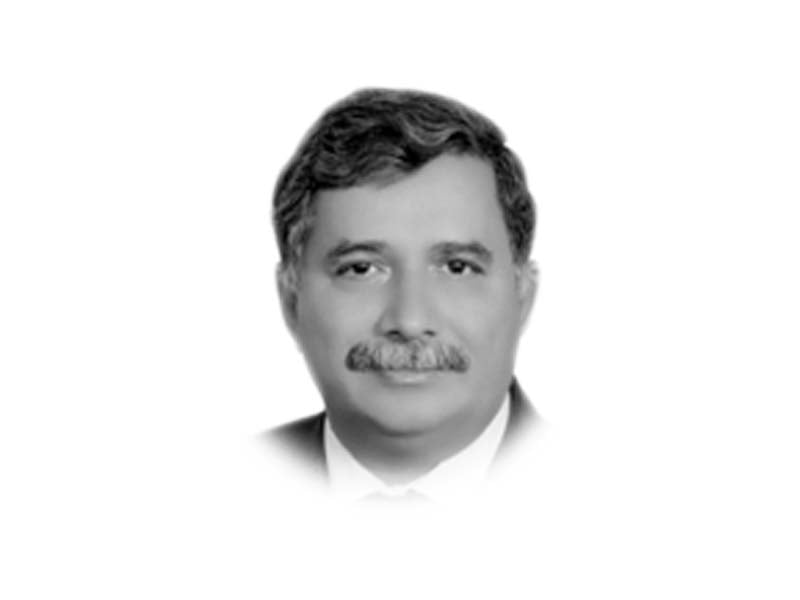 ---
Afghanistan has been in turmoil ever since the late 1970s due to infighting among warring groups to wrestle power. Armed conflicts produce humanitarian crises. The biggest casualty in such crises is the civilian population, particularly women and children, who are unable to live a normal life. Such armed conflicts have forced unarmed people to migrate to safer places. Streams of Afghan refugees have already been sheltered in Iran and Pakistan. This crisis has further aggravated due to the decision of Joe Biden to pull US forces out of Afghanistan, the effects of which neighbouring countries have to face.
Pakistan hosts around 1.4 million Afghan refugees, who are engaged in different trades. With the spike in violent armed attacks by Taliban and counter attacks by the Afghan forces, the lives of the general population is at risk, generating fear and a sense of insecurity. The flow of migrants towards Pakistan is imminent.
Such migrants under international law are known as refugees. According to the 1951 Geneva Convention, a refugee is a person who left his country due to a well-founded fear of persecution and unwilling to return to it. Since conditions are not favourable to many in conflict zones of Afghanistan, Afghan refugees are sure to pour into Pakistan.
Associated with those migrations is the issue of the securitisation of refugees. This also came to surface in the matter of internally displaced persons due to the ongoing operations in Swat and later on in the tribal areas, apprehending that militants would flee in the garb of IDPs. But the crisis was managed, of course, due to the diligence of the administration, police and other law enforcing agencies. On better intelligence tips, a number of militants were picked up and brought to justice. At times, the issue of securitisation is blown out of proportion.
The managing of refugees is not new for Pakistan. The Commissionerate of Afghan Refugees, the National Disaster Management Authority (NDMA) and the Provincial Disaster Management Authority (PDMA) along with the district administration are quite adept at managing crises of any magnitude. The UNHCR, the UN Refugee Agency, has also anticipated a looming humanitarian crisis in Afghanistan as the escalating conflict brings increased human suffering and civilian displacement. According to the agency, the estimated displacement is over 270,000 inside the country since January 2021, bringing the total uprooted population to over 3.5 million. If the conditions of the violent conflicts persist, the flow of refugees into Pakistan is a foregone conclusion.
Although Pakistan initially announced it is shutting the doors to the refugees, later statements indicate preparation has been made on the border areas, confining refugees to camps, to which UNHCR is not agreeing. This may be to prevent crime and acts of terror by imposing restrictions on refugee movement. Previously a perception was created that refugees were the main cause of organised crime and terrorism. But, contrary to this belief, a survey of crime statistics of the province of Khyber-Pakhtunkhwa revealed that participation of Afghan refugees in the total crimes committed was just 1.3%.
The influx of refugees will require proper preparations. Proper site selection for camps is the foremost requirement. Registration points at the possible entry points need to be established. Movement management from point of entry to point of destination has to be ensured. Needs assessment of the refugees has to be carried out. They will be requiring food and non-food items. Initially cooked items have to be provided, later on to be converted to non-cooked items. For this, storage facilities/godowns have to be established at suitable points. Proper camp management is another area to be arranged. Funds have to be arranged for sinking of tubewells in the proposed camps. These will also require electricity therefore arrangements to install electricity transformers have to be made in the camps. The authorities concerned would have to establish a dispensary inside the camp. Medicines also need to be provided. The other suggested measures are: the notification of PDMC and their immediate meetings; notification of District Disaster Management Unit and its immediate meeting; formation of mobile registration points and teams; establishment of NADRA Mobile Swift Registration Centers; provision of tents in accordance with UNHCR standards; stationing of ambulances; ensuring regular health surveys, vaccinations, and fumigation on alternate days; provision of tented schools, drinking and sanitation facilities, ice for water, and community sheds with all essential entertainment and play areas; arranging for vaccination and fodder for the cattle; setting up hub halls for the provision of dry ration; placing dedicated staff for camps; and ensuring registration of off-camp refugees.
In this context realising the magnitude of the global displacement, the majority of UN member states adopted a global compact for migration with an aim to improve global governance related to issues of migration. This includes promotion of legal migration, provision of basic services, better integration of new arrivals, tackling of human trafficking and coordination on how to send migrants back.
This indeed is a resource-intensive project, requiring a lot of funds. Pakistan alone may not be able to afford it. The UNHCR has also stated that the humanitarian resources are currently falling dramatically short. UNHCR's financial appeal for the Afghanistan situation — including operations for Afghan refugees in Pakistan and Iran — remains acutely underfunded, at only 43% of the total $337 million required. Therefore, the international community has to share the burden by liberally allocating funds on a sustainable basis in order to manage this man-made disaster efficiently.
Published in The Express Tribune, July 21st, 2021.
Like Opinion & Editorial on Facebook, follow @ETOpEd on Twitter to receive all updates on all our daily pieces.
COMMENTS
Comments are moderated and generally will be posted if they are on-topic and not abusive.
For more information, please see our Comments FAQ